Major League Baseball
Major League Baseball
Giants top A's for fourth straight win
Published
May. 21, 2011 1:00 a.m. ET

The shadows were creeping in around home plate. As if Tim Lincecum wasn't dominating enough Saturday, the rare mid-afternoon start forced hitters to find the ball from his hand atop the mound, through the sunlight and into darkness, at times seemingly making pitches vanish.
One by one, hitters also disappeared.
Lincecum pitched a three-hitter in one of the most spectacular outings of his already brilliant career, and the San Francisco Giants beat the cross-bay rival Oakland Athletics 3-0 on Saturday for their fourth straight victory.
''I have sympathy for them,'' Lincecum said of Oakland dealing with the conditions.
Not that he showed any compassion.
The two-time NL Cy Young Award winner allowed Ryan Sweeney's two-out single in the first before retiring 21 straight batters, leading the Giants past the A's for the second day in a row. Lincecum (4-4) struck out six and walked none for his eighth career complete game, handing Oakland its fourth straight loss.
''I'd say it's got to be right up there with his best performance,'' Giants manager Bruce Bochy said. ''He's thrown so many great games. What a job he did today.''
San Francisco needed every last bit of from its ace, too.
Buster Posey had two hits and drove in the only run against starter Brett Anderson (2-4), who left after giving up five hits in five innings to the defending World Series champions. Cody Ross added an RBI single and Miguel Tejada had a sacrifice fly in the eighth.
The man they call The Freak lived up to his nickname in every facet.
After allowing seven runs and walking six in a 7-4 loss at Colorado in his last start, Lincecum labored through a 24-pitch first inning before finding his groove. Sweeney sent a grounder on the ninth pitch just out of reach of diving second baseman Freddy Sanchez, the only Oakland baserunner until Landon Powell's two-out single in the eighth.
''He's one of the best pitchers in baseball,'' Powell said. ''It's not going to be an easy at-bat whenever you go up to face him. You just try to scratch it together against him.''
Even for Lincecum, this was simply dazzling.
Lincecum sparkled with his best performance of the season, shattering bats, baffling hitters and popping Posey's glove with a wicked breaking ball and a fastball that touched 96 mph with his adrenaline pumping the ninth. His combination of sliders, curves, change-ups and fastballs kept hitters off balance, and his composure never wavered.
After David DeJesus led off the ninth with a single, Giants closer Brian Wilson sprinted out to the bullpen and started warming up - in clear vision of Lincecum. He kept his poise to throw a season-high 133 pitches, striking out Daric Barton swinging and getting Sweeney looking to end the game.
''It's hard to compare outings. He's so good,'' Posey said. ''He was himself.''
All the cushion Lincecum would need came early.
Andres Torres got things started for the Giants with a leadoff walk in the first. Sanchez followed with a double, and Posey's groundout to second was hit slow enough to score Torres and give San Francisco a 1-0 lead.
A night after a trio of solid defensive plays, the Giants were sharp again in the field. Torres made a diving catch in center in the fourth to rob Barton of extra bases, moving to his left on a ball slicing away from him in a strong gust.
Even the smallest of plays would prove big with runs so scarce.
Aubrey Huff tried to score from first on Mike Fontenot's double in the sixth, getting thrown out at the plate on second baseman Mark Ellis' relay throw from short right field.
They finally gave Lincecum some extra protection in the eighth, when Ross had an RBI single off reliever Brad Ziegler. Two batters later, Tejada added a sacrifice fly to center field off Jerry Blevins to score Ross.
Lincecum has never thrown a no-hitter, but twice took a no-hit bid into the sixth inning this season. And this one might be considered his masterpiece.
''I think it just goes back to having good rhythm throughout the game,'' Lincecum said. ''Not expending yourself too much to allow yourself, if you get into a jam, to take it to another level.''
Notes: Oakland 3B Kevin Kouzmanoff has a right groin strain and is day to day. ... Giants 3B Pablo Sandoval fielded groundballs and did some light tossing, the latest progression in his return from right wrist surgery. He will hit off a tee sometime in the next few days and is still on schedule to return in about two or three weeks. ... Oakland's two-time All-Star closer Andrew Bailey (strained right forearm) had a light throwing session before the game and will make his second rehab assignment in Triple-A Sacramento either Monday or Tuesday, Geren said. Bailey is scheduled to throw one inning.
---
---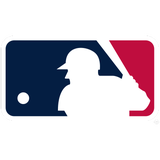 Get more from Major League Baseball
Follow your favorites to get information about games, news and more
---