Major League Baseball
Major League Baseball
Giants season on line this weekend against Arizona
Published
Sep. 1, 2011 5:24 p.m. ET

A series that for so long has been billed as an early September showdown between division rivals has suddenly turned into San Francisco's last stand.
If the reigning World Series champion Giants want to keep any hopes alive of defending their title, they had better show up - and score runs - in this weekend's crucial matchup with the first-place Arizona Diamondbacks.
The D-backs (78-59) hold a six-game lead in the NL West race with 25 to go for each club and are riding a nine-game winning streak. Both teams had the day off Thursday to rest up for what most certainly will be an intense, entertaining three days at sold-out AT&T Park.
Even the Giants acknowledge this very well could be make-or-break.
''I don't see how it couldn't be,'' outfielder Pat Burrell said. ''I think this team responds better when all the chips are out on the table. There's no secret, these guys are coming in and they've proven they deserve to be where they're at. And we've slipped, no doubt about it. But it isn't over. We're going to fight this thing out.''
General manager Brian Sabean shook things up Wednesday when he designated for assignment veterans Aaron Rowand and Miguel Tejada. Promising shortstop Brandon Crawford is among the reinforcements expected to arrive Friday as September callups for the reeling Giants.
San Francisco swept a three-game home series against Arizona from May 10-12 with three one-run wins, then the D-backs took two of three here Aug. 1-3 by beating All-Star aces Matt Cain and Tim Lincecum.
''Playing there is always really exciting,'' Arizona 17-game winner Ian Kennedy said. ''Their pitching staff, you know they're going to throw well there. It's kind of like a playoff atmosphere. I think this time is going to be a little more interesting because it's flipped around. We were chasing them the last time there, now they're chasing us.''
As always, Arizona skipper Kirk Gibson insists his team is sticking to its mantra: handling business that's within the D-backs' control, not worrying about what the Giants might be doing to tweak their roster and make a last-ditch run.
Even if that's been challenging to do lately.
''It's tough to not look at the Giants every day and what they're doing, but I'm sure they're doing the same thing, watching us,'' Arizona center fielder Chris Young said. ''We have a lot of tough games coming up and we have to prepare for those. And I feel like if we can do that, we'll be all right.''
Nobody expects this division to be won just yet.
But Arizona has surprised the skeptics with its staying power and exceptional pitching under first-year general manager Kevin Towers. The banged-up Giants haven't helped themselves by stumbling since the All-Star break, either.
''We're pushing a big rock uphill,'' Sabean said. ''We know that we're running out of games. But we've all been involved in seasons that have turned on the dime - 1998 was an example, last year was an example. You never know what's going to happen in the last month of the season. Strange things happen, so there's still hope.''
San Francisco clinched its first NL West crown and playoff berth since 2003 on the final day of the 2010 regular season against San Diego. Then, the club made an improbable run through the Braves and favored Phillies on the way to capturing its first World Series championship since moving West from New York in 1958.
The Giants got a big boost from Madison Bumgarner in Wednesday's 4-0 win over the Cubs, which snapped a three-game losing streak and avoided a three-game sweep.
Manager Bruce Bochy can only hope the strong day by his hitters will ''send some confidence throughout the lineup.''
Bumgarner did his part, and now San Francisco has its top three pitchers lined up to face the D-backs: Cain on Friday night, then Lincecum and Ryan Vogelsong.
''It's going to be close, maybe not make-or-break but it's the biggest series we've got so far,'' Bumgarner said.
Arizona wrapped up a three-game sweep of the Rockies with a 4-2 win Wednesday night.
Gibson surely will stick with what has been working.
''Whoever we put out there, whoever we put at a position, I think we have a belief that we expect to win,'' he said. ''Not that we will every day, but we understand that our competitors have to respect us. There's no overconfidence, but an expectation. The preparation has been excellent. They've been on board with every different thing that we've tried in preparing, and it's worked out well.''
For the Giants, it has been a different story.
Many of those ''castoffs and misfits'' - as Bochy so fondly called them - who won over the fans last September have faltered: Aubrey Huff, NLCS MVP Cody Ross, Mike Fontenot. Burrell just returned from a strained right foot that sidelined him for 43 games.
This year, Carlos Beltran came aboard at the trading deadline from the Mets and he has been a disappointment. He spent time on the DL with a wrist and hand injury.
San Francisco lost reigning NL Rookie of the Year catcher Buster Posey to a season-ending broken leg after a May 25 home-plate collision with Florida's Scott Cousins. Then, sure-handed second baseman Freddy Sanchez was done for the year after labrum surgery on his right shoulder last month.
During the club's recent 4-6 road trip, San Francisco placed five players on the DL and six others missed time with injuries.
That has made for a lot of mixing and matching by Bochy to piece his lineup together each day.
''The one trait that all these guys have that I really appreciate, especially this year even though it's been a haywire year, is they come in wanting to play,'' Sabean said. ''They try to get ready to play. They put their work in. It's not an easy situation. The juggling act has been very difficult, maybe because we've been moving pieces or maybe because nobody's been good enough to hold onto a job or stay consistent enough to be established in the lineup.''
On some days, they flat out can't score. There are missed chances with runners in scoring position, or else costly mistakes.
The Giants managed only 78 runs in August, their lowest monthly total since scoring 77 in April 2009, and their 11-18 record marked the club's fewest wins in a month since getting 10 victories in April 2009.
San Francisco plays at Arizona during the season's final week - but those games might not matter.
''I see it as the glass (half-full),'' Mark DeRosa said. ''Six games is not insurmountable. We've played as poorly as we can play the last month. We've definitely got our work cut out for us, but we've been in this position before. We're going to fight.''
----
AP Sports Writers Bob Baum and John Marshall in Phoenix contributed to this story.
---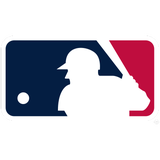 Get more from Major League Baseball
Follow your favorites to get information about games, news and more
---