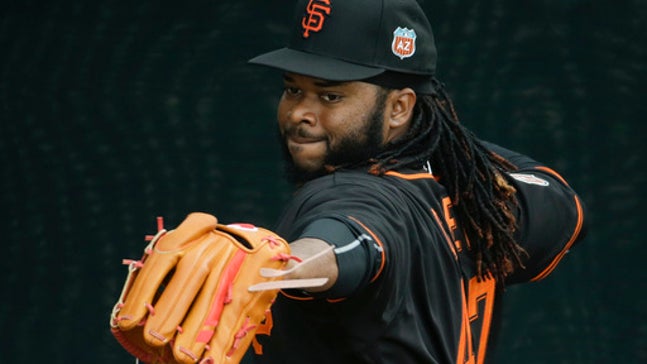 Giants RHP Cueto taken to hospital, no signs of concussion
Published
Mar. 15, 2016 3:48 a.m. EDT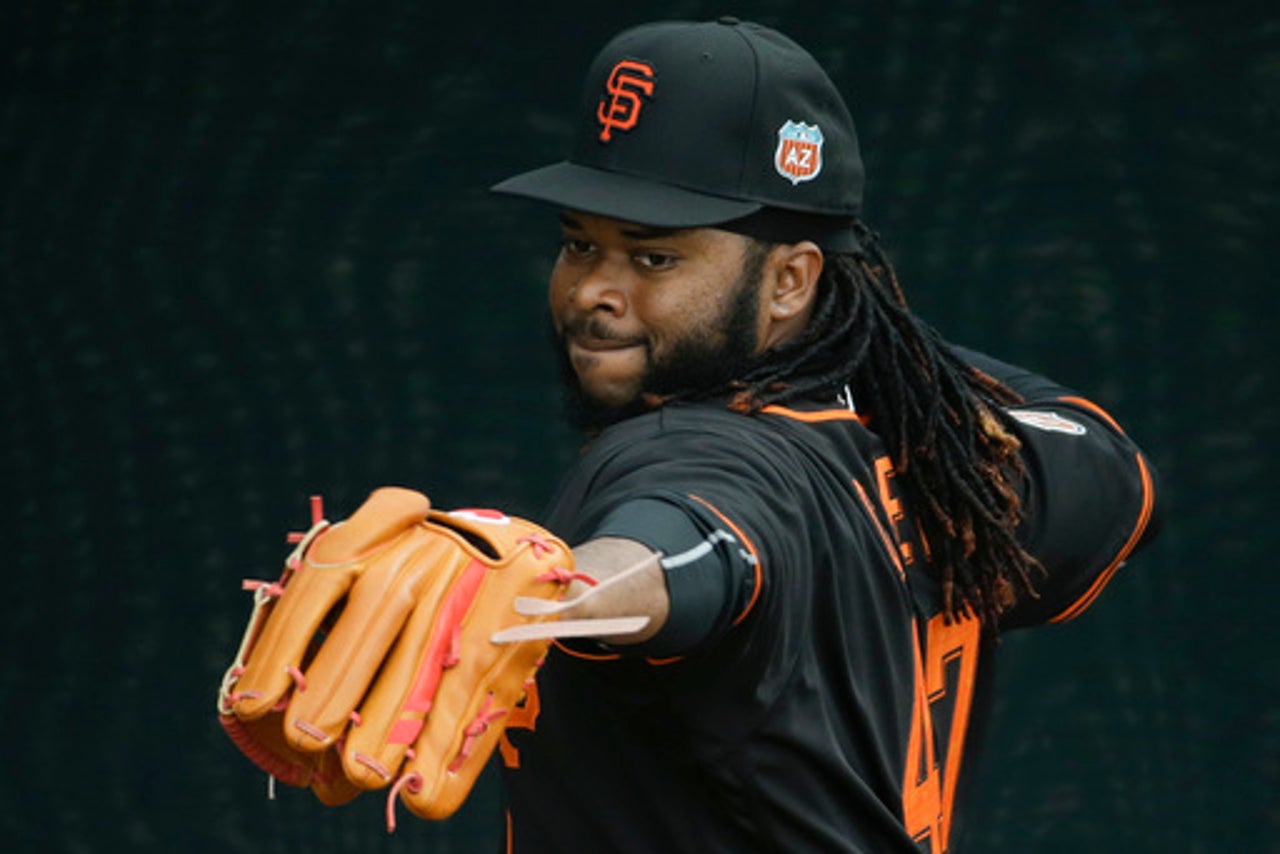 MESA, Ariz. (AP) San Francisco Giants pitcher Johnny Cueto was taken to the hospital Monday night but showed no initial signs of a concussion after he was hit in the head by a line drive that did not knock him out of a 10-2 loss to the Oakland Athletics.
Cueto was hit in the forehead by Billy Burns' liner on his first pitch in the bottom of the first inning. The ball caromed into center field for a double.
The right-hander was examined by team trainers, took a couple of warmups and finished his three-inning stint. Afterward, he went to the hospital for a precautionary examination.
Cueto was then brought back to the Giants' spring training complex in Scottsdale and treated for a bruise. The team planned to monitor him through Tuesday.
---
---