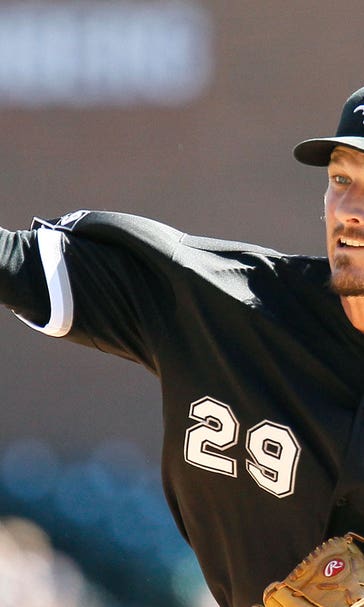 Giants join free-agent frenzy, agree to 5-year deal with Samardzija
BY foxsports • December 5, 2015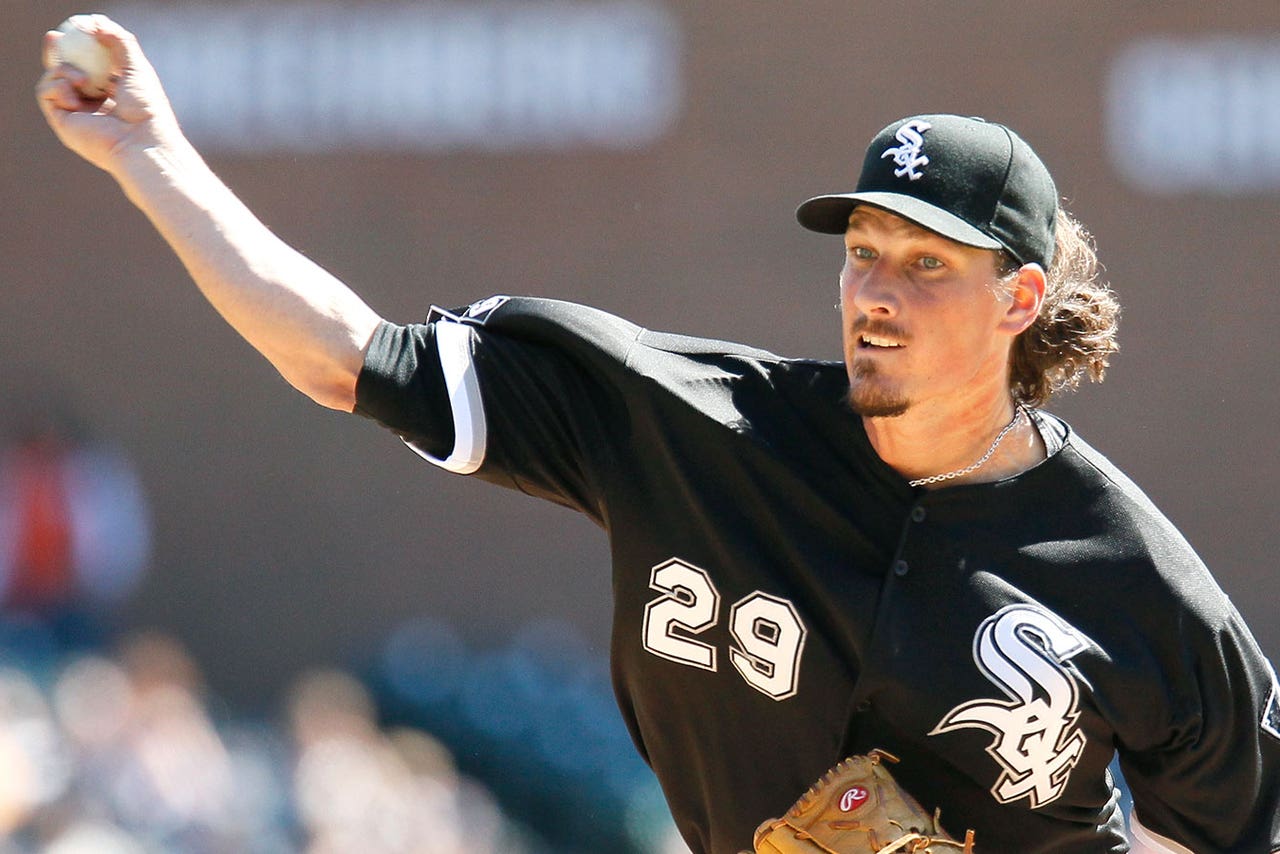 SAN FRANCISCO -- The San Francisco Giants landed a top-tier starter to complement ace Madison Bumgarner, agreeing with free agent Jeff Samardzija on a five-year, $90 million contract Saturday a day after losing out on Zack Greinke.
The club said the deal will be formally announced once Samardzija passes a physical that's scheduled for Tuesday.
"You look at his track record, you look at the presence that he brings to the mound, you look at the back-to-back-to-back 200-plus innings seasons, you realize that this guy is a force to be reckoned with," Giants general manager Bobby Evans said on a conference call. "There's a reason why we targeted him. There's a reason why we focused on him as one of our top priorities."
This was the third large contract for a pitcher this week. David Price joined the Boston Red Sox on a seven-year, $217 million deal, then on Friday night Greinke chose the Arizona Diamondbacks over the Giants and three-time defending NL West champion Los Angeles Dodgers, his former team. The deal is reportedly worth $206.5 million over six-years.
When asked whether seeing Greinke join the D-Backs over the rival Dodgers was a victory, Evans quipped: "Victory would have been the American League or Japan."
Evans said there was never a notion that the Giants and Dodgers were the only clubs competing for Greinke.
Samardzija won 11 games this year for the Chicago White Sox for his first double-digit victory total in eight major-league seasons, going 11-13 with a 4.96 ERA in 32 starts. The 30-year-old right-hander spent the second half of the 2014 season pitching in the Bay Area with the Oakland Athletics following his trade from the Chicago Cubs. The 214 innings in 2015 were the second-highest total of his career.
"This guy's a horse, even in tough times in what they were doing in Chicago, he still put 200-plus innings on the board," Evans said. "His numbers may be affected by the third place he's pitched in two years. There may be some mechanical adjustments he needs to make."
Samardzija receives a $3 million signing bonus to be paid out soon, plus an additional $6 million to be spread over the final four years of the deal in installments of $1.5 million each. He has a limited no-trade clause that gives the pitcher the ability to name eight teams to which he would accept a trade.
His 2016 salary will be $9 million, then $18 million in each of the following four years plus the $1.5 million from the signing bonus.
The Giants won the World Series in 2010, '12 and '14 but missed the playoffs in the odd years, including this past season. A top priority this offseason was to build their rotation behind Bumgarner, the 2014 World Series MVP.
"When you look at the relative performance this year, you have to connect the dots to his past performance as well and really the dominant performance at some level even in '14 and the freshness of his arm," Evans said of Samardzija. "You've got a guy who has made the conversion from reliever to starter and has done that well. There's a lot of innings left in that arm."
Matt Cain was slowed by further elbow issues after surgery late in the 2014 season that cost him the postseason. Tim Hudson retired and Mike Leake and Ryan Vogelsong are free agents. Two-time NL Cy Young Award winner Tim Lincecum's future is unclear following left hip surgery Sept. 3.
San Francisco had said there was interest in bringing back Leake, but informed the pitcher that wouldn't be the team's first order of business.
"Mike Leake's still very much on the radar," Evans said.
Getting a major deal done before next week's winter meetings in Nashville, Tennessee, was important for the Giants brass.
"It is refreshing, especially given the relative priority our pitching staff requires," Evans said.
Last month, the Giants signed homegrown All-Star shortstop Brandon Crawford to a $75 million, six-year contract that takes him through the 2021 season and includes a full no-trade clause. 
---
---