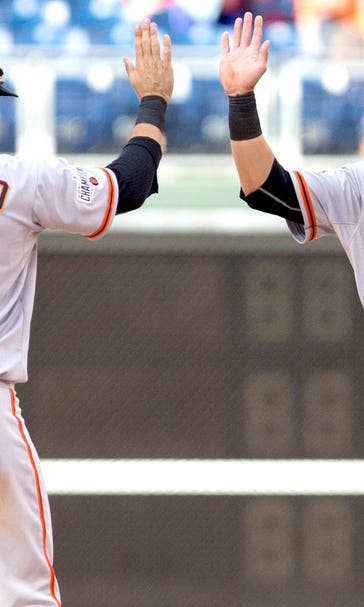 Giants' double-play combo of Crawford, Panik are both first-time All-Stars
July 10, 2015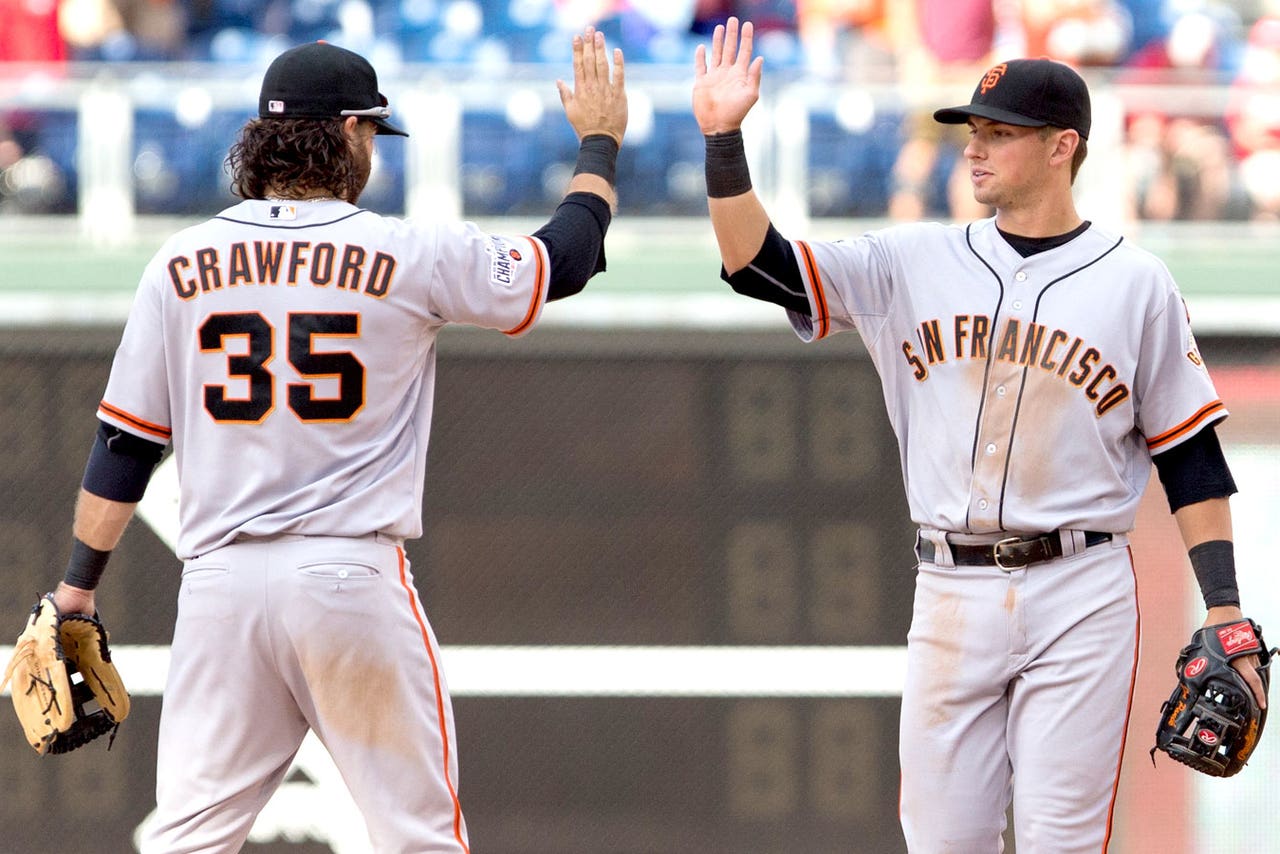 Giants shortstop Brandon Crawford and second baseman Joe Panik are the first pair of middle infielders to be selected for the All-Star Game in the same year for the Giants since 2001. That year shortstop Rich Aurilia and second baseman Jeff Kent were chosen.
It's the first selection for the two players -- both sure-handed on the field and productive at the plate this year. Per the San Jose Mercury News, Giants announcer Duane Kuiper spoke about the defense of the two:
"When I talk and think about double-play combinations, I don't think about how flashy they are. I think about, when the ball's hit on the ground, and it needs to be a double play, is it a double play? And it is, with those two."
Kuiper went so far as to say:
"Pitchers have their catchers. Second basemen have their shortstops, and vice versa. It's like a marriage."
While it's unclear when the marriage began, their public announcement may have been a clutch flip that Panik made to Crawford to turn a double play in Game 7 of the World Series last year. With pitcher Madison Bumgarner possibly throwing to his partner Buster Posey at the All-Star Game this year, it would certainly be a treat for Giants fans to see Bumgarner induce a double play which is then turned by Crawford and Panik.
(h/t San Jose Mercury News)
---
---