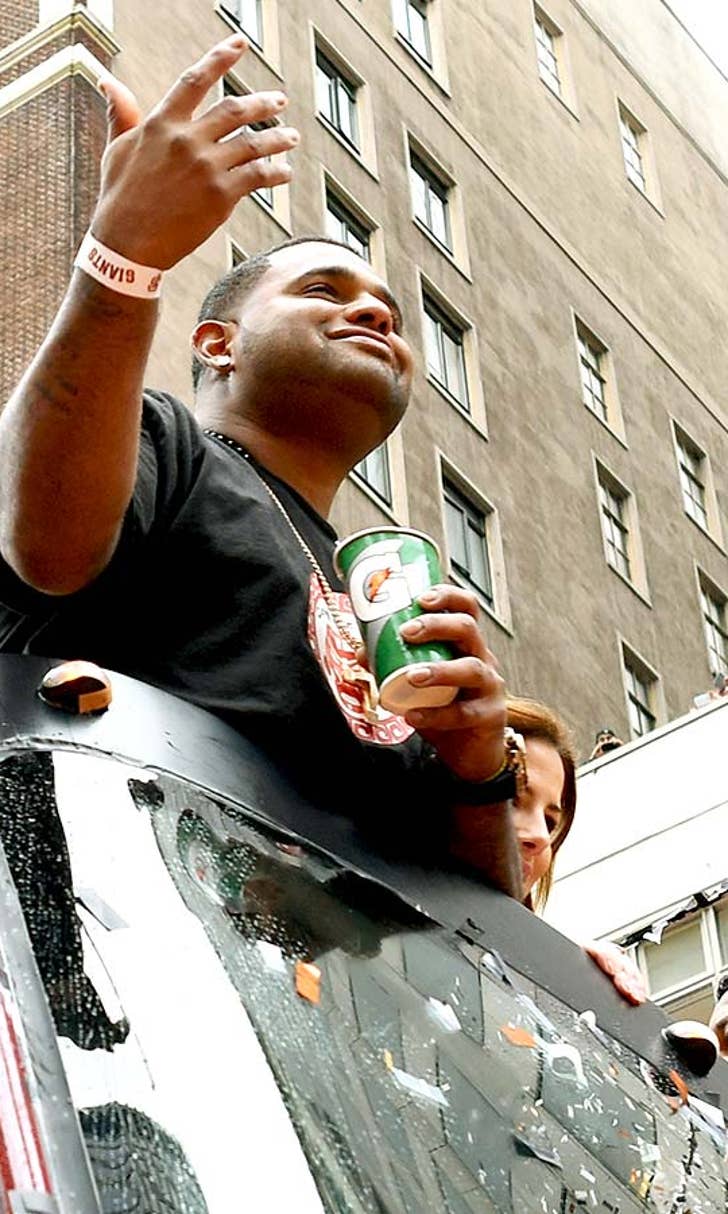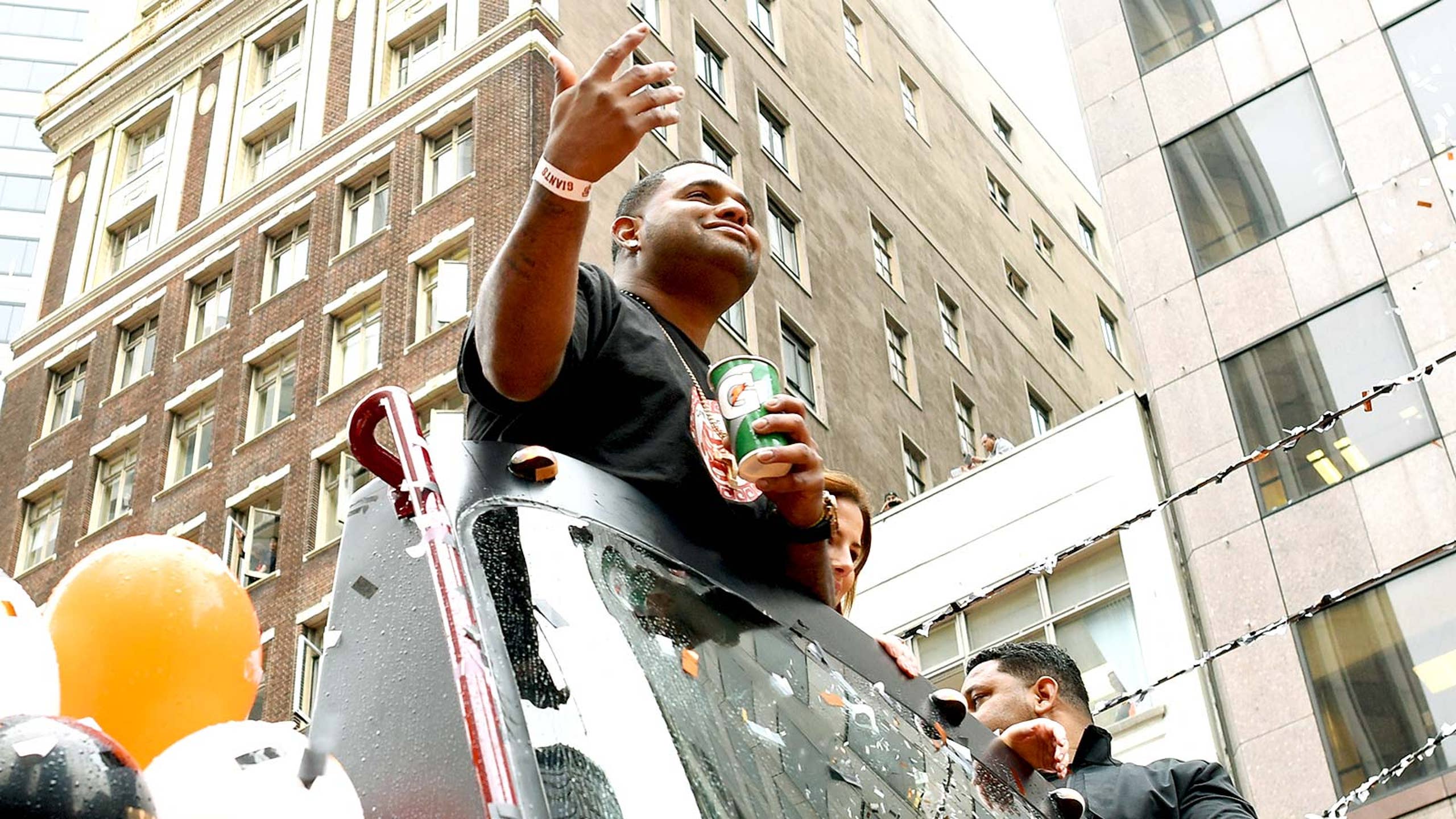 Giants confident they're still in chase for Sandoval
BY foxsports • November 20, 2014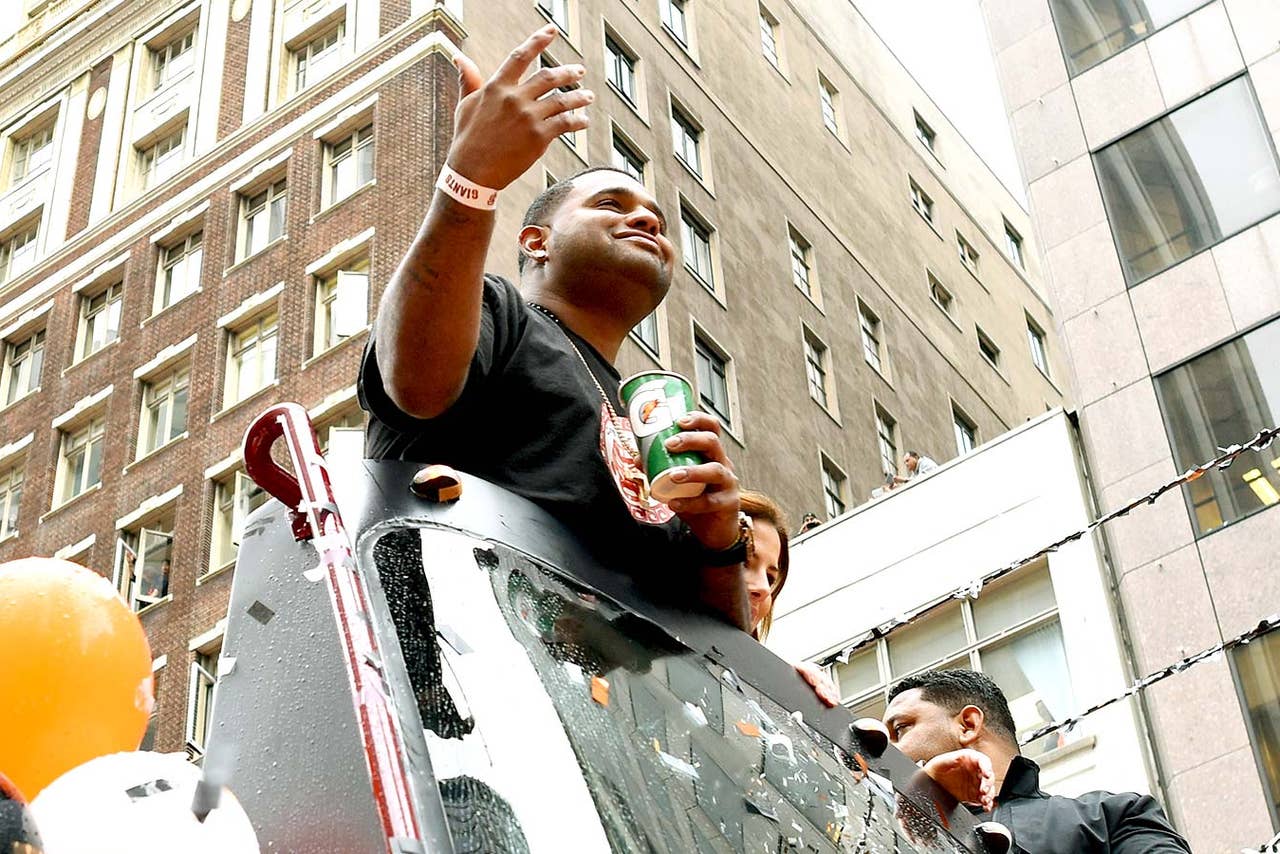 Giants assistant general manager Bobby Evans says he has been given "every indication" Pablo Sandoval will give careful consideration to re-signing with the World Series champions.
Evans said the free agent third baseman could decide on contract offers as soon as Thanksgiving next week. Evans spoke with Sandoval agent Gustavo Vasquez again Thursday, and they have been in regular contact.
"I have every indication that we're very much in the middle of this process," Evans said during a telephone interview after speaking on KNBR radio. "The timeline that I mentioned today is just my sense, that he'll come to a point where he's more likely to make a decision before Thanksgiving. There's no deadline, that's just my sense."
Sandoval met with the Boston Red Sox this week.
Evans hasn't confirmed details of any possible San Francisco offer to the 2012 World Series MVP, who has been part of all three championships in the past five years. Talks regarding a long-term deal broke down during spring training.
"We began discussions with Gustavo even before the signing window was over," Evans said. "We've been engaged ongoing. I don't want to give any information that can be used by another club to their advantage. We're in regular contact and have engaged them from very early on."
Vasquez has not returned calls or e-mails regarding the Sandoval negotiations.
Following the Oct. 31 victory parade, Sandoval said he wants to play the rest of his career for the Giants.
The switch-hitting "Kung Fu Panda" hit .279 with 16 homers and 73 RBI in 157 regular-season games for the Giants and .366 in the postseason with seven doubles and five RBI, four of those during a seven-game World Series win against Kansas City.
After the season, Sandoval declined to answer when asked whether he might accept a hometown discount. General manager Brian Sabean said earlier this month much of his offseason business would be dictated by what the club does with Sandoval. Other free agents are starting pitchers Jake Peavy and Ryan Vogelsong, reliever Sergio Romo and left fielder Michael Morse.
San Francisco's payroll, sixth in the major leagues at $164.7 million as of the end of the regular season, will go up next year, CEO Larry Baer said, noting, "We're going to do anything possible to keep it together the best we can."
Baer hasn't shied away from long-term, big-money deals with key players on the roster such as World Series MVP Madison Bumgarner, right fielder Hunter Pence, catcher Buster Posey and right-hander Matt Cain.
"I want to wear that jersey for the rest of my career," Sandoval said. "I'm going to go from what my heart tells me."  
---
---