Major League Baseball
Major League Baseball
Giants beat Dodgers, inch closer to NL wild-card
Published
Sep. 19, 2009 7:46 a.m. ET

The San Francisco Giants just keep hanging around, figuring it's not too late to salvage the NL West wild card race.

Eugenio Velez and Pablo Sandoval homered and pinch-hitter Fred Lewis doubled home the go-ahead run, sending the Giants over the Los Angeles Dodgers 8-4 Friday night for their fourth win in five games.

The Giants' 80th victory - their most since winning 91 in 2004 - moved them 2 1/2 games behind Colorado in the wild card race. The Rockies lost 7-5 at Arizona and still trail the first-place Dodgers by five games in the division.

"No one wants to give in," reliever Jeremy Affeldt said. "When you're this close in the pennant race, whatever team gets hot usually gets it."

The Giants lost two of three at home to the Dodgers last weekend, and San Francisco hasn't forgotten.

"This was a big game for us as a pitching staff," Affeldt said. "You can't take them too lightly. To win this first game is big."

Lewis doubled over left fielder Manny Ramirez's head with two outs in the sixth, scoring Travis Ishikawa, who doubled to right center and took third on a strikeout and fielder's choice when Aaron Rowand was thrown out at first by catcher Russell Martin.

"I saw a fastball that was real close. He tried to run back with the same pitch and it hung over the plate," said Lewis, who thought Ramirez had a shot at making the catch.

"I'm going to have to take him out to dinner. I'm thankful he didn't catch it."

Velez doubled home Lewis as the ball again went over Ramirez's head, giving the Giants a 6-4 lead. Velez homered to lead off the game.

"Their leadoff guy starting the game got to a 3-2 count, we just kept challenging him and he finally got a ball that he could handle," Martin said.

San Francisco extended its lead to 4-1 in the third on Sandoval's three-run homer off the first pitch from Vicente Padilla after singles by Velez and Freddy Sanchez.

"That was just a split he left up in the zone, and Sandoval doesn't miss those," Martin said. "He (Padilla) didn't have the same command he had in his last couple of starts, but he still hung around and kept us in the game. It was a tough game, but I didn't think he did a bad job out there."

Bob Howry (2-6) got two outs to finish the fifth inning.

"It took the guys picking each other up. That's what wins ballgames for you - the bullpen doing its job," Giants manager Bruce Bochy said. "Padilla was tough on us the last game, but we had some tough at-bats to get his count up."

Ramirez homered and drove in three runs as the Dodgers' three-game winning streak ended.

"They pitched better than we did, it was probably as simple as that," Dodgers manger Joe Torre said. "We kept battling back and we had some opportunities late. We were ready to play, we just didn't pitch well."

Ramon Troncoso (4-4) allowed two runs and three hits in two-thirds of an inning, striking out one and walking none.

Chad Billingsley made his first relief appearance of the season for the Dodgers after being sent to the bullpen. He gave up a homer to Rowand with two outs in the eighth and an RBI single to Juan Uribe in the ninth.

"I'm just going out there trying to figure something out, that's all," he said. "I'm focusing on every pitch. It's definitely a learning experience."

Ramirez's RBI double made it 1-1 in the first and his two-run homer in the fourth landed in the "Mannywood" seating section in left, with the Dodgers trailing 4-3. Rafael Furcal homered off the first pitch he faced in the fifth to tie the game.

Giants starter Jonathan Sanchez allowed four runs and five hits in 4 1-3 innings, struck out three and walked two.

Padilla gave up four runs and eight hits in five innings, struck out three and walked one. It was his second no-decision to go with three wins in five starts since signing with the team on Aug. 19.

NOTES: Billlingsley is set to start Wednesday on the road at Washington. ... LHP Clayton Kershaw threw a simulated game Friday as he makes his way back from a separated shoulder. "He looked good, we'll see how he feels Saturday," Torre said. "He had good command and it looked pretty comfortable for him." Kershaw will work one inning out of the bullpen early next week in Washington. ... Before the game, Ramirez met "Handy Manny," the bilingual Hispanic handyman character from the Disney Channel show of the same name. They posed for pictures together.
---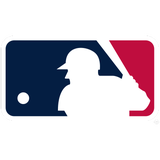 Get more from Major League Baseball
Follow your favorites to get information about games, news and more
---