Major League Baseball
Major League Baseball
Giants 6, Pirates 5(10)
Published
Jun. 7, 2010 11:08 p.m. ET

The night before, and two innings before, Freddy Sanchez left the bases loaded during a potential game-changing situation.
Given one more chance, he didn't want to fail again.
Sanchez hit a sacrifice fly in the 10th inning, Tim Lincecum lasted seven for the first time in four starts and the San Francisco Giants bounced back from pinch-hitter Delwyn Young's tying two-run homer to beat the Pittsburgh Pirates 6-5 on Sunday.
Andres Torres doubled off Octavio Dotel (2-1) and moved up on his wild pitch ahead of a mid-range fly ball to center by Sanchez, who went 7 for 13 in his first series in Pittsburgh since being traded to the Giants in July.
``There's no getting around it, that would have been a tough one if we hadn't come away with the win,'' Giants manager Bruce Bochy said. ``After giving up a two-out, two-strike home run to tie it, Torres came right back and got us going.''
With the score tied at 3, Sanchez struck out looking against Brendan Donnelly to leave the bases loaded in the eighth. Similarly, Sanchez stranded three runners to end a 6-3 Giants loss Saturday, when left fielder Lastings Milledge made a remarkable, stick-out-his-glove-and-hope catch of Sanchez's drive to the wall.
No wonder that sacrifice fly felt so good.
``That (Saturday) was tough but I'll tell you, this was even harder,'' Sanchez said. ``I got a chance in that same situation and didn't come through again. The way we were able to battle back and scrap after me striking out, everyone could have gotten down.''
For Sanchez, it was an uplifting way to end a weekend that included a trip to a Pittsburgh suburb to play in a game for special needs youngsters on a field he helped fund.
``That was special,'' he said.
So was Young's homer - but only for a few minutes.
``It was kind of a bittersweet swing,'' said Young, who hit his second career pinch-hit homer after Ronny Cedeno singled to end an 0-for-20 streak. ``It put us back to zero, but we lost the game. It was good for the moment.''
San Francisco had gone ahead 5-3 in the ninth after reliever Javier Lopez's error for muffing an easy throw on a grounder led to Juan Uribe's RBI double and Pat Burrell's sacrifice fly.
Brian Wilson (2-0) got four outs for the victory despite blowing his second save in 16 opportunities, but needed Santiago Casilla to get the final two outs for his first save since Sept. 22, 2008, with Oakland.
Bochy rarely pulls Wilson during an inning, but the manager felt he needed a fresh arm after Wilson threw 35 pitches during his fourth appearance this month. Casilla struck out Jeff Clement with runners on second and third to end the game.
Lincecum didn't figure in the decision after losing two in a row, but was relatively pleased even though both runners he walked came around to score. He fought with his control while walking 20 in his previous four starts, five in each.
``I've been kind of erratic with my mechanics and my timing and my motion, and this was a big step forward,'' Lincecum said. ``I stayed consistent throughout the game and I was pounding the strike zone, I felt like. I wish I could have done better, but I'll take what I get.''
Rookie Neil Walker walked leading off the fourth, and Garrett Jones made it 2-2 one batter later with a drive into the right-center seats for his eighth homer and the fifth allowed by Lincecum in 78 2-3 innings.
``To be honest, I thought it was a pop fly (when it left the bat),'' Lincecum said.
The Giants retook the lead at 3-2 in the fifth on Sanchez's run-scoring single and Pablo Sandoval's double down the left-field line, but Walker walked again leading off the sixth and scored on Lastings Milledge's one-out single.
Lincecum avoided a career-high third consecutive loss, striking out six and walking two in seven innings. The right-hander was 1-0 with an 0.56 ERA and 25 strikeouts in two starts against Pittsburgh last season, striking out a career-high 15 on July 27.
Pirates starter Ross Ohlendorf was pulled after throwing 110 pitches, allowing eight hits and walking three in six innings.
NOTES: The Giants also scored on Aubrey Huff's RBI single in the first and Sandoval's sacrifice fly in the third. ... San Francisco won twice in the series and is 12-3 against the NL Central. ... Sandoval returned to No. 3 in the order after batting eighth for the first time Saturday.
---
---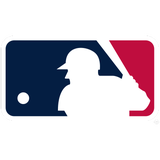 Get more from Major League Baseball
Follow your favorites to get information about games, news and more
---