Major League Baseball
Major League Baseball
Giants 5, Athletics 4(11)
Published
May. 23, 2011 2:24 a.m. ET

Emmanuel Burriss was walking into the batter's box when he locked eyes with Darren Ford standing on second, a small sign only the two close friends could communicate without muttering a word.
''It was more so if I get a hit, you better score,'' Burriss said. ''It wasn't so much I'm guaranteeing a hit.''
Burriss singled home Ford for the winning run in the bottom of the 11th inning, and the San Francisco Giants completed a three-game sweep of the cross-bay rival Oakland Athletics with a 5-4 victory Sunday.
Burriss' line drive off reliever Brian Fuentes (1-6) was hit hard enough to make it a close play at the plate. The speedy Ford slid in just ahead of right fielder Ryan Sweeney's throw, sending the Giants running out of the dugout to celebrate their fifth straight victory and seventh walk-off win this season.
''I don't know who else scores in the game except Darren,'' Giants manager Bruce Bochy said. ''Anybody else and it's not even close.''
San Francisco put the exclamation point on the latest edition of the Bay Bridge Series.
Pinch-hitter Nate Schierholtz hit a tying, two-run homer in the eighth off Grant Balfour over the right-field wall and just short of splashing in McCovey Cove. The rally spoiled another stellar outing by A's starter Gio Gonzalez and sent Oakland tumbling to its fifth straight loss and ninth overall at AT&T Park.
Sergio Romo (2-0) pitched two scoreless innings to help the Giants win their 10th straight home game. San Francisco is 11-0 in one-run games at its cozy waterfront ballpark this season.
''I feel like we're saying this every night,'' Bochy said about the close wins. ''But to win this many consecutive games at home is pretty amazing.''
The Giants stifled their neighbors across the bay with solid pitching in the first two games, with ace Tim Lincecum throwing a three-hitter Saturday after Ryan Vogelsong allowed only one unearned run Friday. When Oakland finally found a way to score in the finale, it simply wasn't enough.
It was that kind of weekend for the visitors.
Ford started things for the Giants in the 11th with a one-out, pinch-hit single to right. He stole second on the first pitch, dancing around second even while Oakland intentionally walked Buster Posey.
''That's what I want to do. I want to make them nervous and uncomfortable,'' Ford said.
Burriss singled to right and Ford went zipping around third, sliding in just under the tag by catcher Kurt Suzuki, who dropped the ball anyway.
''I didn't think it was going to be that close,'' Ford said.
The win was even sweeter for Ford and Burriss, who have spent considerable time together at Triple-A Fresno, train together in the offseason and consider each other family.
''That's what we do a lot in Fresno,'' Burriss said of the late-game baserunning. ''It was great to do it on the big stage.''
The Giants followed the usual script from the start.
Freddy Sanchez doubled in the first down the left-field line, and Andres Torres hustled from first to beat the relay throw at the plate to give San Francisco a 1-0 lead.
The Giants had a bit of a scare when Posey took a foul tip from Gonzalez off his mask in the second, bringing Bochy and a team trainer out of the dugout to check on the catcher. Posey said the right side of his jaw was sore, but he stayed behind the plate.
Posey extended his hitting streak to 11 games with a two-out single in the third. He scored two batters later when Cody Ross grounded to third baseman Andy LaRoche, whose high throw pulled Daric Barton off first base and put San Francisco ahead 2-0.
Josh Willingham sparked Oakland with a solo shot to left off Jonathan Sanchez in the sixth, his seventh home run of the season. Sanchez left after six innings, allowing five hits and striking out five.
The A's seemed prime to be the ones to finally be on the winning end of a rally.
Coco Crisp had an RBI double and Barton followed with a run-scoring single against Jeremy Affeldt in the seventh, giving Oakland a 3-2 lead. Pinch-hitter Hideki Matsui drove in Mark Ellis with a sacrifice fly off Ramon Ramirez in the eighth to make it 4-2.
That appeared to be enough behind Oakland's strong pitching staff. Gonzalez left after 6 2-3 innings, striking out eight and allowing two runs on eight hits.
Of course, nothing came easy for the A's in San Francisco.
''It's a game of little breaks and taking advantage of things,'' manager Bob Geren said. ''They got a game-changing hit and that was the difference.''
NOTES: LHP Josh Outman will be called up from Triple-A Sacramento to start for Oakland on Monday at the Los Angeles Angels, Geren said. Oakland still has to decide who will start Tuesday with regulars Brandon McCarthy (stress reaction in right shoulder) and Tyson Ross (strained left side) on the disabled list. ... Oakland's two-time All-Star closer, Andrew Bailey (strained right forearm), is slated to make his second rehab appearance with Sacramento on Monday. ... Giants Hall of Famer Willie Mays was in the clubhouse before the game.
---
---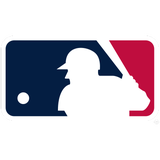 Get more from Major League Baseball
Follow your favorites to get information about games, news and more
---