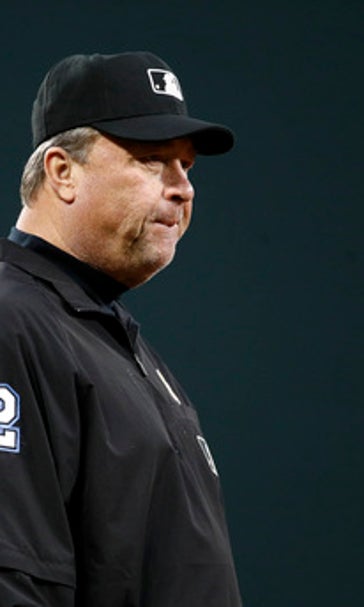 Gerry Davis to umpire in World Series for 6th time
October 23, 2017

LOS ANGELES (AP) Gerry Davis will work the World Series for the sixth time, tying Joe West for the most times among active umpires.
Davis will be crew chief for the third time, the commissioner's office said Monday. A 34-year big league veteran, Davis has worked a record 136 postseason games. He also umpired in the World Series in 1996, 1999, 2004, 2009 and 2012.
Phil Cuzzi will be behind the plate for Tuesday night's opener between the Los Angeles Dodgers and Houston Astros. Paul Nauert will be at first, Davis at second, Laz Diaz at third, Bill Miller in left and Dan Iassogna in right.
Mark Wegner will be the replay umpire in New York for the first two games, then move to left field for Game 3 in Houston. Cuzzi replaces him as replay umpire for the remaining games.
Tripp Gibson, who worked the AL wild-card game, will be replay assistant for the World Series.
---
More AP baseball: https://apnews.com/tag/MLBbaseball
---
---