Major League Baseball
Major League Baseball
Gary Carter's tumors likely malignant
Published
May. 27, 2011 1:00 a.m. ET

Hall of Fame catcher Gary Carter has a brain tumor that is likely cancerous.
Doctors performed biopsies on a tumor in Carter's brain on Friday morning and Duke Medicine says in a release that preliminary results show it ''appears to be malignant.''
''Once the pathology report is available, which will take several days, we will discuss treatment options with Mr. Carter and his family,'' said Doctors Allan H. Friedman and Henry S. Friedman, the co-deputy directors of The Preston Robert Tisch Brain Tumor Center at Duke.
''In the meantime, Mr. Carter is in excellent spirits and good physical condition. He is resting comfortably, surrounded by his family. We hope that his friends and fans will continue to pray for Mr. Carter and his family during this time.''
The 57-year-old Carter, who just completed his second season as Palm Beach Atlantic University's baseball coach, announced last Saturday that an MRI had revealed four small tumors on his brain. The Duke Medicine release says the biopsies were performed on a single tumor.
Carter hit .262 with 324 homers and 1,225 RBIs in 19 seasons in the majors. The 11-time All-Star played his last game with the Montreal Expos in 1992 and was inducted into the Hall of Fame in 2003.
The effervescent Carter, nicknamed ''Kid,'' is perhaps best known for helping the Mets win the 1986 World Series. He had 24 homers and 105 RBIs that year, then drove in 11 runs in the postseason.
''We have to wait and see what kind of treatment there is. We are praying for him and his family,'' said Mets first base coach Mookie Wilson, a former teammate of Carter's. ''It's tough for any of us. Gary was one of the happiest guys in the world every day. That's why they called him the Kid.''
Wilson said he has texted Carter since hearing about the tumors last weekend but hasn't spoken with him.
''It's shocking. We're pretty much the same age. It could happen to any of us,'' Wilson said. ''We know he's a competitor and I think that gives him an edge.''
---
---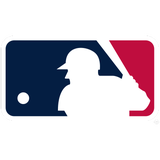 Get more from Major League Baseball
Follow your favorites to get information about games, news and more
---