Major League Baseball
Major League Baseball
Gallardo works complete game to beat 'Stros
Published
Apr. 25, 2009 5:21 a.m. ET

Michael A. Lutz

Milwaukee manager Ken Macha considered removing starter Yovani Gallardo from the game Friday night. He just wasn't all that serious about it.

Gallardo pitched his first career complete game, Prince Fielder drove in the go-ahead run in a four-run fifth inning and the Brewers won their third straight, 5-2 over the Houston Astros.

"I thought about getting somebody up in the seventh, but he was so crisp with his pitches," Macha said. "He got through the eighth easy and I had somebody warming up for the ninth. Had they got a couple of guys on, maybe."

It never happened. Gallardo was still bewildering hitters in the ninth. He struck out Michael Bourn and Lance Berkman on called third strikes and got the final out when pinch hitter Jeff Keppinger grounded out. Gallardo didn't walk a batter and struck out seven.

Gallardo (2-1) gave up a two-run homer to Carlos Lee in the fourth inning, but the Brewers offense gave him all the runs he needed. Gallardo allowed five hits and surpassed his previous longest start, eight innings against Houston in 2007.

"I never even had one (complete game) in the minor leagues," Gallardo said. "Other than that two years ago here was my longest outing other than today. I mixed everything up and stayed ahead in the count. The only mistake I made was against Carlos Lee, and I fell behind in the count. I tried to get that on the inside corner but I left it out over the plate."

The Brewers trailed 2-0 in the fifth when Jason Kendall singled up the middle with one out. He was sacrificed to second by Gallardo, and Rickie Weeks got an infield hit when shortstop Miguel Tejada failed to scoop up the ball barehanded. Corey Hart then went the other way with an RBI single to right.

Ryan Braun, Fielder and Mike Cameron hit consecutive run-scoring singles for a 4-2 lead, before Fielder was caught between second and third for the final out.

All four runs were charged to Felipe Paulino (0-1), who allowed 10 hits and struck out four without issuing a walk in six innings.

Weeks added a solo homer in the seventh off reliever Jeff Fulchino.

"In that inning after two outs, I made mistakes," Paulino said. "I was getting ahead of hitters and then trying to make them put the ball in play but I made mistakes, leaving the balls up. In the first four innings, I was working the corners on both sides and especially outside. When I kept the ball down, I was fine, but when I got it up, it cost me."

An early pitchers' duel unraveled with two outs in the fourth when Cameron doubled to left. J.J. Hardy lined a single in front of right-fielder Hunter Pence, and Cameron came charging around third and collided with Astros catcher Humberto Quintero. Cameron's helmet went flying and Quintero fell to the turf holding his head - and the ball.

Quintero left the game with a strained right shoulder and was replaced by Ivan Rodriguez to start the fifth inning.

In the bottom half of the inning, Bourn led off with a single and stole second before Lee hit a 2-1 pitch for his fourth homer of the year.

Macha credited Gallardo's command through most of the game.

"He was in the low 100s in pitch count," Macha said. "Using all his pitches like he did, maybe gives him an idea that he wants to go out there and pitch complete games, managing his pitches like he did tonight."

Gallardo also had a strong outing against the Mets.

"The start I had in New York I think is similar to today," he said. "I had no walks today. That was good for me. The first couple of times I walked quite a few guys. That means something to me, to go a whole nine innings without walking anyone.

"I guess it all worked out."


Notes


Paulino had an outstanding performance in his previous start on Sunday. He allowed three hits over six innings and didn't allow a run. ... Astros RHP Doug Brocail threw on the side prior to the game and felt fine. Brocail has been on the DL since April 11 with a strained rotator cuff. "I will be ready Sunday," he said. "I don't know if they'll be ready for me." ... Brewers closer Trevor Hoffman (right oblique) was scheduled to pitch in the middle innings at Memphis. ... The Brewers have homered in 13 of 16 games this season, including 12 of the last 13. ... RHP Brandon Backe will begin a rehab assignment Monday at Triple-A Round Rock.
---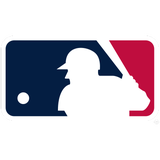 Get more from Major League Baseball
Follow your favorites to get information about games, news and more
---