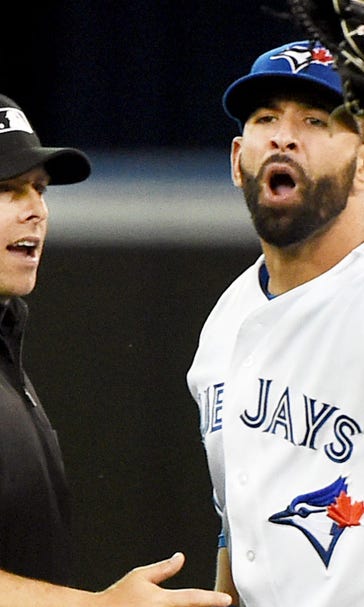 Forget Yanks-Sox: Bautista-Jones exchange boosts Jays-O's rivalry
April 21, 2015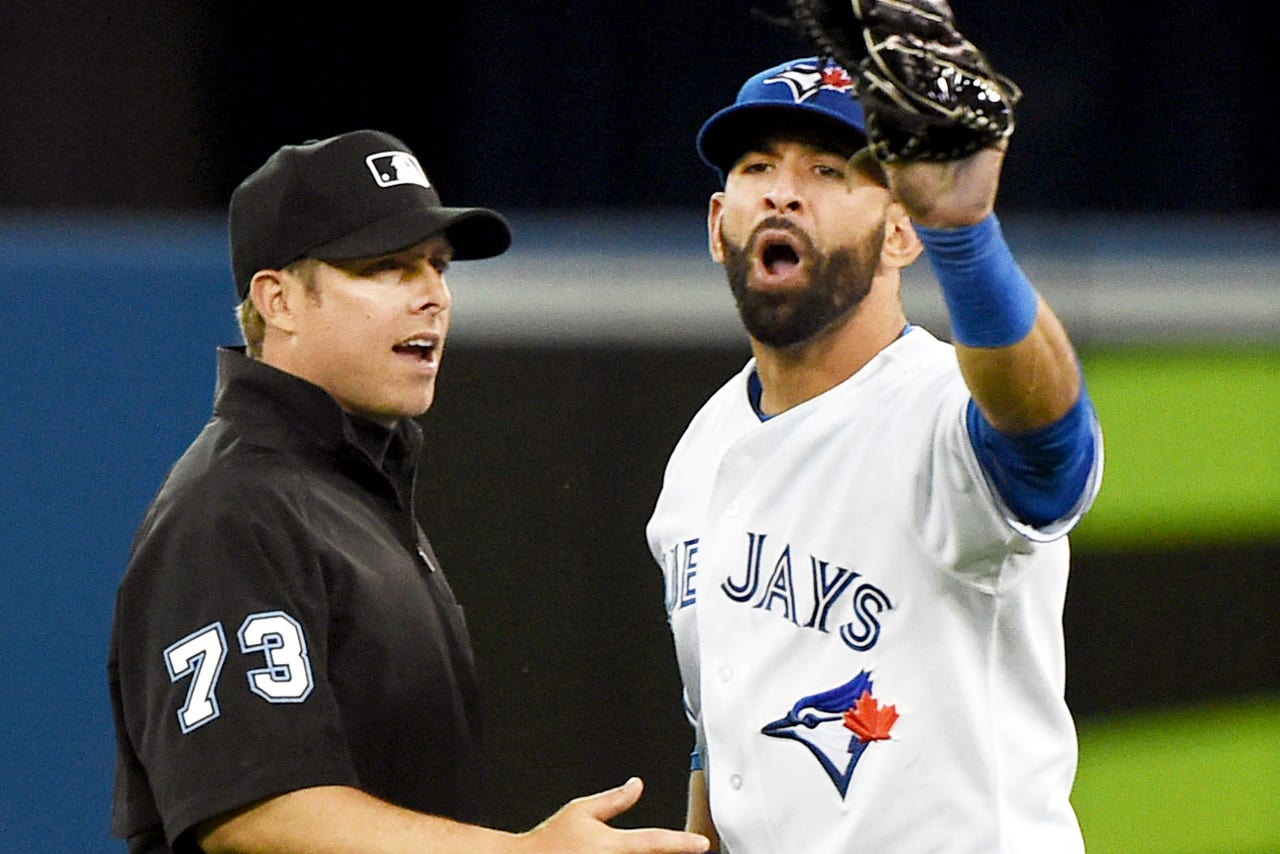 Things grew a little (a lot) heated during the Toronto Blue Jays' 13-6 win over the visiting Baltimore Orioles on Tuesday night.
In the bottom of the seventh inning with the Blue Jays leading 11-4 and a runner on second, Orioles rookie reliver Jason Garcia threw behind All-Star Jose Bautista.
This did not sit well with the Blue Jays slugger — Garcia had hit Toronto second baseman Ryan Goins an inning earlier. 
Three pitches later in Bautista's at-bat, he launched a homer to left for a nine-run lead and as the announcer said, "... and he enjoys it," with a nice bat flip. As Bautista rounded the bases, he seemed to exchange some words with some of the Orioles.
After the inning ended, Baltimore All-Star outfielder Adam Jones shouted at Bautista, who had no qualms about shouting back.
"All right, you hit the home run, but he's got 200-some in his career, it's not his first one, it's not a walk-off, it's in the middle of the seventh inning," Jones told MLB.com, referring to Bautista.
"Hit it," Jones added. "Don't walk halfway down the line. Respect the game, and I know he does, but at that moment right there, he didn't. And when it happens to my team, I'm going to take offense to it."
So what did Bautista think about Jones' comments?
"I could care less what Adam Jones is saying," Bautista told MLB.com.
"You throw at me, I'm not going to forget and if I get you right after, I'm going to enjoy it," Bautista added. "And I did. I have no regrets about it."  
The good news: This was the opener of a three-game series. Can't wait until Wednesday night!
---
---