Major League Baseball
Major League Baseball
For Cubs, uncertainty comes with excitement
Published
Jan. 15, 2012 9:44 p.m. ET

There were standing ovations for Theo Epstein and chants from the crowd.
The Chicago Cubs' new president of baseball operations sure got a warm welcome at the Cubs Convention over the weekend from championship-starved fans who see him as a potential savior, the guy they hope will team with general manager Jed Hoyer to set the course toward the club's first title since 1908.
''People are raving about them being rock stars,'' top prospect Brett Jackson said Sunday. ''We're excited to see what kind of show they put on.''
That's sort of the unknown as they try to revive a stale act that produced just 71 wins last season and finished fifth for the second year in a row.
Already gone are sluggers Aramis Ramirez and Carlos Pena along with troubled former ace Carlos Zambrano, who got traded to Miami, and more moves might be in store. Veterans could be on the way out, and the youngsters aren't necessarily safe, either, so along with the optimism comes a certain sense of uncertainty.
The Cubs have seven possible starting pitchers on their roster, and ace Matt Garza's name keeps popping up in trade rumors. Chicago probably wouldn't mind unloading Alfonso Soriano and his hefty contract, either.
Who stays and who else will be gone remains to be seen, but there clearly is a different feeling surrounding this team.
There's a buzz, a positive vibe.
After all, the new management team helped end Boston's title drought and Cubs fans hope to see similar results. So far, they've seen quite a makeover.
Besides bringing in new executives, the Cubs have hired manager Dale Sveum and begun gutting the roster.
Now, they're loading up on prospects and players coming off rough years such as David DeJesus, Ian Stewart, Travis Wood and Chris Volstad, hoping low-risk investments reap big rewards.
''With the moves they're making - the new GM, the new president - I think that's very good for the team,'' Soriano said. ''I'm very happy with the moves they made, because they've brought some young guys that have talent. I hope that in 2012 we play better than last year because I believe in those guys. I think that now, we have a more relaxed clubhouse.''
How much longer he'll be around is another issue. Soriano isn't sure what the Cubs will do with him.
The $136 million, eight-year contract he signed before the 2007 season, not to mention a decline in production, would seem to make him difficult to move. Soriano hit .244 with 26 homes and 88 RBIs last season. He had just two steals and has never stolen more than 19 in a season with Chicago after swiping 41 bases and hitting 46 homers for Washington in 2006.
As for Garza, the Cubs would be selling high if they dealt him.
He was their best pitcher last season at 10-10 despite a 3.32 ERA after being acquired in a trade with Tampa Bay. With seven potential starters, Chicago has arms to spare.
No one's safe, not even top prospects.
Jackson watched as the Cubs sent outfielder Tyler Colvin to Colorado along with infielder D.J. LeMahieu in the Stewart deal and pitcher Andrew Cashner to San Diego for powerful first-base prospect Anthony Rizzo.
''All players are tradable at any time,'' Jackson said. ''That's the industry. It's business. They're going to do the best for their organization. Colvin and LeMahieu are incredible players, and they're going to do good things for Colorado. Both organizations won out. We got a great player in Ian Stewart. I've heard nothing but great things about him as a player and as a person.''
Jackson has been drawing rave reviews, too, and he hopes to make the opening day roster. Even if he doesn't, he could push veteran Marlon Byrd in center field at some point.
''Me making the team out of spring, obviously that's the goal. I'm working every day to make that a reality, be part of something special here in Chicago,'' Jackson said.
And he believes special things are in store for Chicago.
''There's a lot of excitement,'' Jackson said. ''A lot's unknown right now. We don't really know the people at the top yet, but we have a sense of what they can do, as to what they did in Boston and in San Diego (where Hoyer was GM). So that sense of excitement is there.''
---
---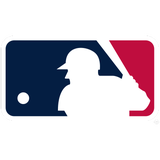 Get more from Major League Baseball
Follow your favorites to get information about games, news and more
---