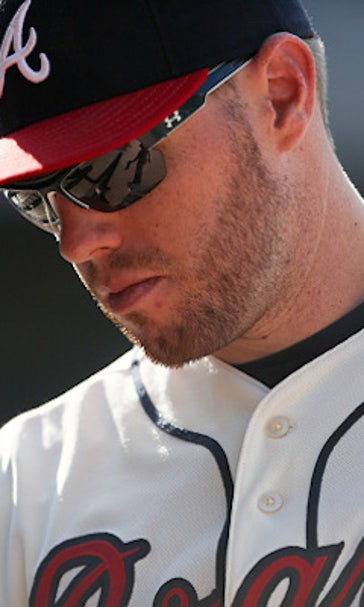 Five teams that may be underrated this spring
BY foxsports • March 20, 2015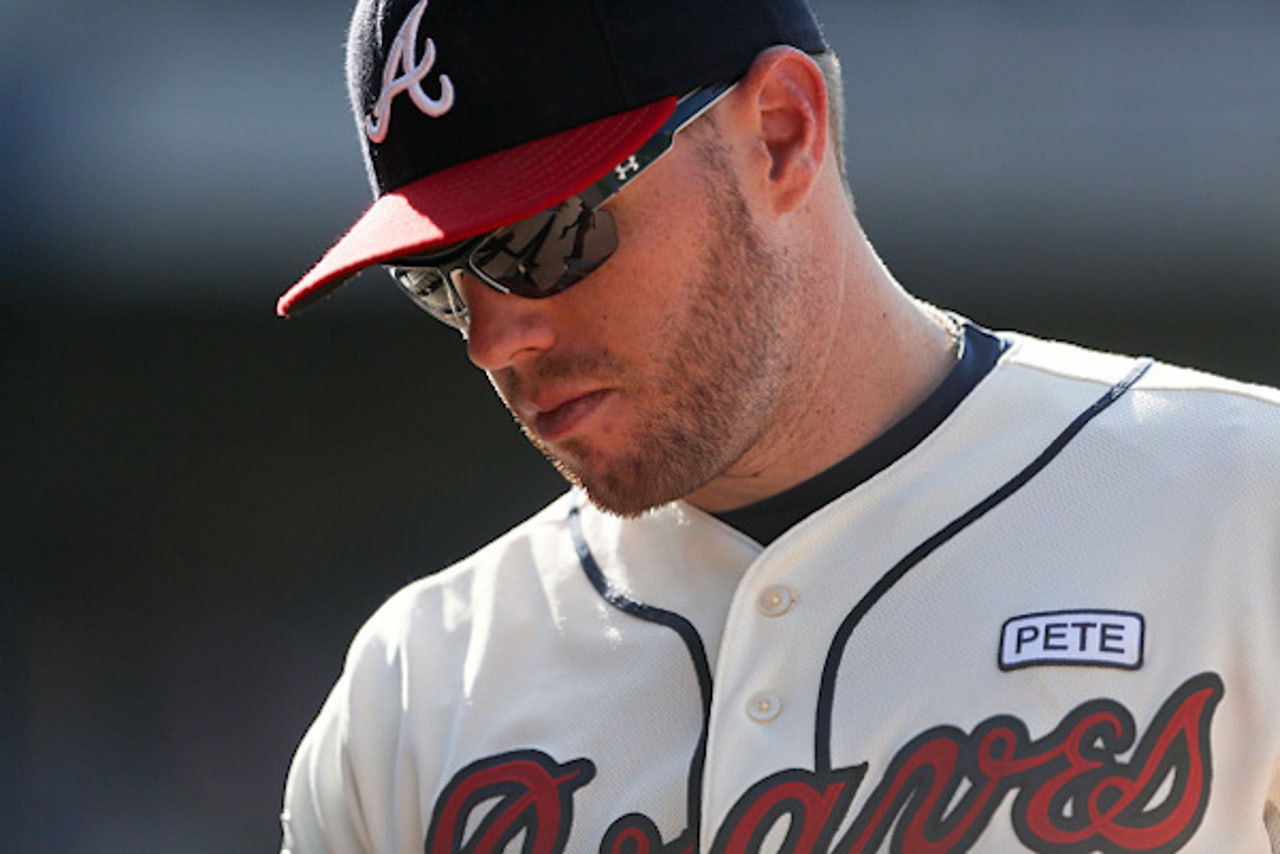 By Joe Lucia
On Thursday, we brought you five teams that seem to be getting too much credit and attention this spring. After a suggestion on Twitter, we thought that maybe it would be a good idea to provide you with the flip side of the coin and look at five teams we may be underrating before the 2015 season begins. This list wasn't nearly as easy to put together, simply because of the way the league seems to be falling this year – two great teams, five bad teams, and a whole lot of teams in the middle.
Atlanta Braves
 The Braves are the only team on this list that I'd group into that "five bad teams" category. But I think many of the muted expectations for the Braves this year have to do with the team's history (which in all honesty, hasn't been stellar over the last decade) of success. It'll be tough for Atlanta to break into the National League playoff race this year, but escaping the bottom two places in the NL East is possible. The Braves still have a perennial MVP candidate at first base in Freddie Freeman. They have an all-world defensive shortstop in Andrelton Simmons. The team's starting rotation is looking pretty solid with Julio Teheran, Alex Wood, and Shelby Miller heading up the pack, and Mike Minor is waiting in the wings for when his shoulder stops barking at him.
Throw in Craig Kimbrel, the best closer in baseball, and you've got all the makings of a solid core of players. Well, except for the lack of offense past Freeman, the question marks in the bullpen in front of Kimbrel, and the sheer depressing level of defense outside of Simmons. I don't think it's necessarily fair to pin Atlanta as a 90-loss team, but the pieces are there for the team to flirt with .500 this season.
Baltimore Orioles
 The Orioles ran away with the AL East in 2014, and to the shock of no one, hardly any pundits are picking the team to repeat in 2015. Baltimore lost Nelson Cruz and Nick Markakis, and didn't really replace that offense on their team. They're really gambling on Chris Davis returning to form after a lost 2014, Travis Snider finally putting it all together after a disappointing career in Toronto and Pittsburgh, Steve Pearce continuing to hit like he never has throughout his career, and Delmon Young once again thriving in a platoon role.
But Baltimore will be getting a whole year out of Manny Machado following a second knee injury in 2014. Matt Wieters is expected to be back behind the plate following Tommy John surgery last year, though setbacks have already robbed him of some playing time this spring. The Orioles bring back every relevant pitcher from their 2014 squad with the exception of trade deadline acquisition Andrew Miller. There's a lot to like here, and as usual, Baltimore is flying under the radar because the Red Sox and Yankees spent oodles of money this winter.
Kansas City Royals
 It seems weird to be so down on the defending AL champs, but that's where we are with the Royals. A year after their miraculous World Series run, the Royals had a turbulent offseason that was panned nationally. The only players the Royals lost on offense are Billy Butler, who had arguably the worst year of his career in 2014, and Nori Aoki, who was frequently subbed out late in games and didn't provide much upside for the team. Replacing those two with Kendrys Morales and Alex Rios is a high risk, high reward, expensive proposition, but it's not as if Butler and Aoki were key components in 2014.
Losing James Shields in the rotation hurts much more, especially considering the team decided to replace him with ex-Pirate Edinson Volquez, former Mariner Chris Young, and two-time Tommy John survivor Kris Medlen. The bullpen hydra is still alive and kicking, and the Royals have plenty of other arms to add to that collection as well.
The main problem with the Royals' winter is that they didn't exactly dominate the regular season. The club clinched a playoff spot on the season's final weekend. This year, the Indians are better. The White Sox are better. The Mariners are better. The Angels, Tigers, and Athletics will all still be in the chase like they were last season. That's a lot of competition for the three playoff spots Kansas City is hunting for, and they may not be good enough. But completely writing the Royals off based on their winter? That's silly.
Milwaukee Brewers
I'm a lot more optimistic towards Milwaukee than others, but I think the Brewers did well this winter, considering their payroll constraints. Rotation drain Marco Estrada is gone, as is stalwart Yovani Gallardo, but replacing that duo with Mike Fiers and Jimmy Nelson is a step in the right direction. The Brewers lost relief ace Zach Duke, but replaced him with the cheaper, nearly as good Neal Cotts, and also won't need to stash former Rule 5 pick Wei-Chung Wang in the pen this year.
Offensively, the only change is a net positive, as former Blue Jay Adam Lind replaces strikeout machine Mark Reynolds at first. The frustrating Rickie Weeks is gone, and the second base job is all Scooter Gennett's. Health is the key question for Milwakee, as Aramis Ramirez and Ryan Braun both missed time in 2014. If they can stay on the field along with budding stars Carlos Gomez and Jonathan Lucroy, it could be a four-team race in the NL Central once again.
Oakland Athletics
Yes, the A's hilariously collapsed down the stretch in 2014. Yes, they were embarrassed by the Royals in the AL Wild Card game, which they should have won easily. And yes, they shoved a stick up dynamite into the core of their team this winter and blew it all up.
But this is still a damn good team. Their top-notch bullpen from 2015 returns nearly in full, though Sean Doolittle will likely start the year on the DL recovering from shoulder surgery. He'll be replaced by former National Tyler Clippard, which will arguably let Oakland not miss a beat. The A's bring back their top two starters that began the year with the team in Sonny Gray and Scott Kazmir. Oakland has a completely new infield in 2015, but while replacing Josh Donaldson with Brett Lawrie is a net loss, the new middle infield duo of Ben Zobrist and Marcus Semien is much better than last year's pairing of Alberto Callaspo and Jed Lowrie.
Are the A's better than the Angels or Mariners? Nah, probably not – but it's not as if this team will end up closer to the bottom of the AL West than the top. They're firmly packed into that second tier of AL teams that can compete for a Wild Card spot, and are being written off all too soon this year.
More from The Outside Corner:
---
---