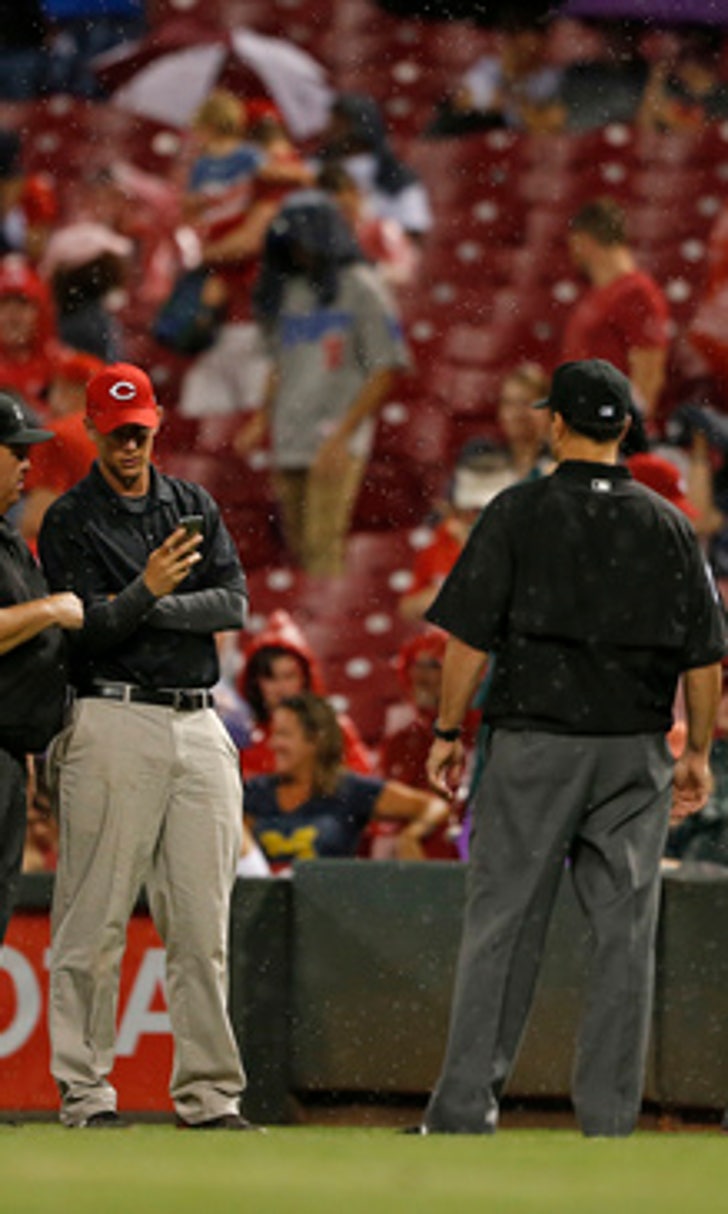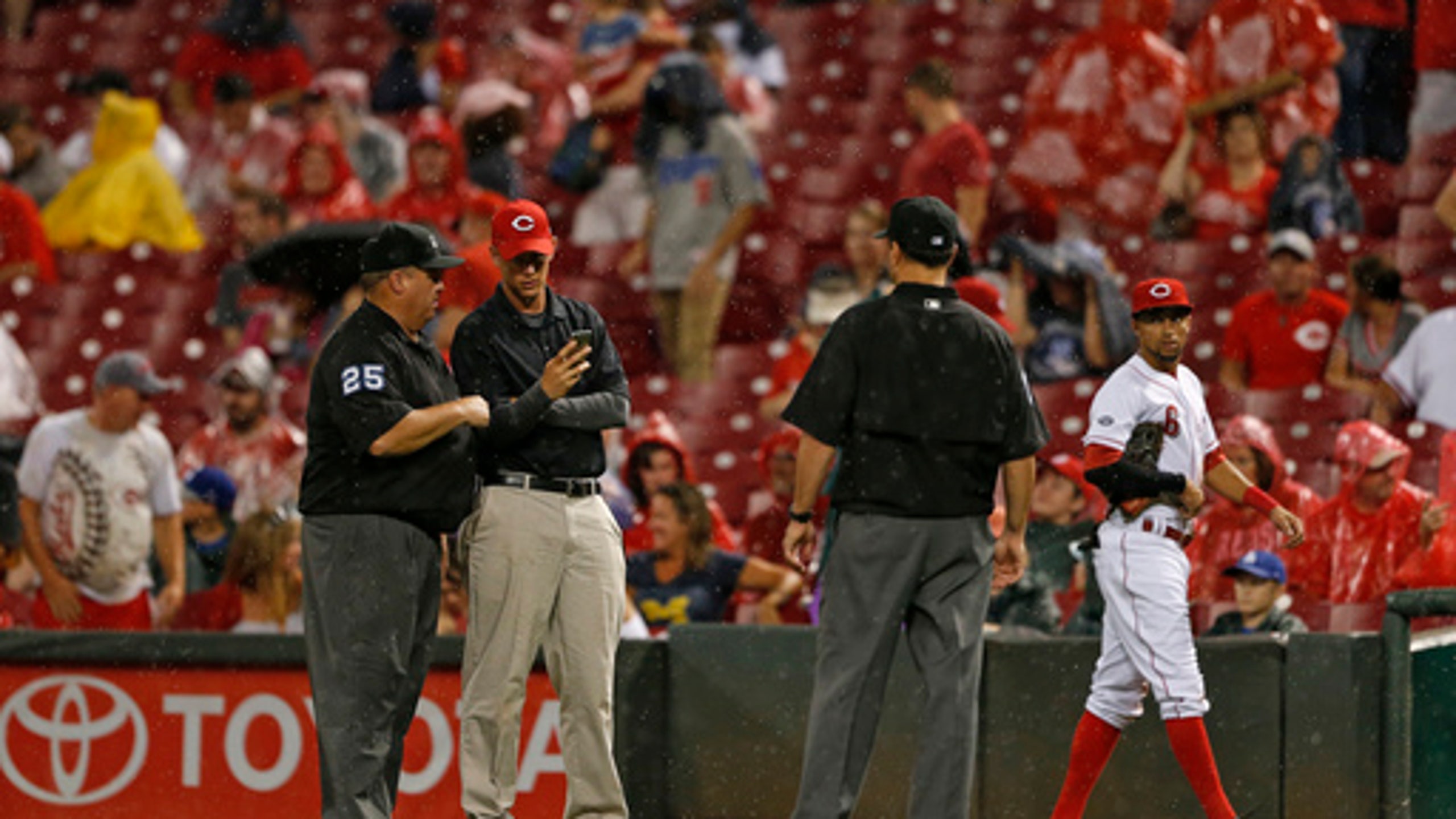 Finnegan takes no-hitter into 7th, Reds beat Dodgers 11-1
BY foxsports • August 21, 2016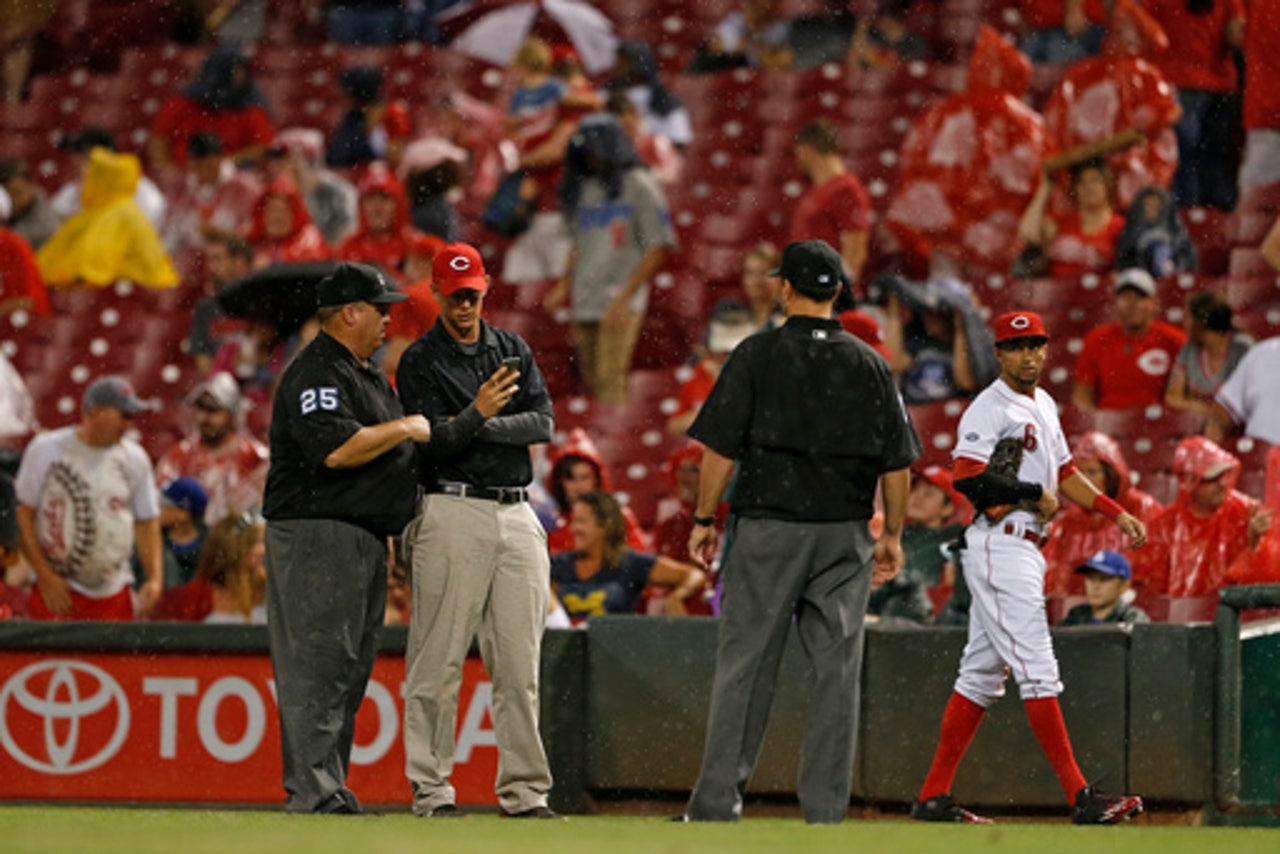 CINCINNATI (AP) Brandon Finnegan might not have many starts left this season, and he's winding down in memorable fashion.
Finnegan took a no-hitter into the seventh inning, Adam Duvall and Jose Peraza each hit home runs in returns to the lineup and the Cincinnati Reds beat the Los Angeles Dodgers 11-1 on Saturday night.
Adrian Gonzalez singled to center field leading off the seventh to break up Finnegan's no-hit bid, and that was the only hit against the 23-year-old lefty.
''Gonzalez hit it hard but you never know when (second baseman Brandon Phillips) is around,'' Finnegan said. ''We had the shift on, but he beat it.
''I was just worried about making quality pitches. I had command of all three of my pitches tonight.''
Finnegan (8-9) allowed two walks and had eight strikeouts, one short of tying his career high, while throwing 96 pitches over seven innings. He also doubled and scored twice while the Reds extended their winning streak to a season-high five games.
Finnegan did not return after the game was delayed in the middle of the seventh for 1 hour, 19 minutes because of rain.
Finnegan's role might be changing as the season winds down and the Reds try to preserve his arm, which left manager Bryan Price facing a dilemma.
''It is as sharp as I've seen Finnegan,'' Price said. ''We got him runs early so he didn't have to be so exact. He was coming out whether it rained or not. The hit just made it easier. He is one of the guys we are concerned about his innings. I'm not going to tell you what I'd have done if he still had a no-hitter. Yeah, with 93 pitches we would have probably sent him out.''
Cincinnati had a season-high 18 hits, including three each from Peraza and Eugenio Suarez.
Dodgers starter Brett Anderson (0-2) allowed six runs in three innings before being pulled with a blister on his left index finger. This was his second start since having back surgery in March. He allowed five runs in one inning in his season debut Aug. 14 before exiting with a mild left wrist sprain.
''Tonight wasn't ideal conditions,'' Anderson said. ''We wanted to catch (the blister) before it got too bad. I wanted to go out there and provide some innings. My stuff was good, but I gave up hard hits and some weird hits.''
This was the second time this season Finnegan flirted with a no-hitter. On April 11 at Wrigley Field, he lost a bid with two outs in the seventh on a single by Cubs catcher David Ross.
The only no-hitter in the majors this season came in Cincinnati, by Jake Arrieta of the Cubs in a 16-0 win on April 21.
Duvall, back after missing four games with an injured foot, hit a three-run homer to cap a four-run first inning and finished with four RBIs. Peraza added a two-run shot in the fourth and drove in three runs in his first game after being recalled from Triple-A Louisville on Saturday.
PITCHING PLAN: Roberts revealed the Dodgers' pitching plans for the series against the Giants. LHP Scott Kazmir will pitch Monday, followed by RHP Kenta Maeda on Tuesday and LHP Rich Hill on Wednesday. Anderson is due to start on Thursday.
STREAKING: Besides breaking up Finnegan's no-hitter, Gonzalez extended his hitting streak to 13 games.
NO CREDIT: Los Angeles RHP Kenley Jansen was announced as entering the game before the rain delay, but he never got to throw a pitch and was replaced by RHP Joe Blanton when play resumed.
CELEBRITY SIGHTINGS: Pop singer Paul Simon and actor John Travolta both were at the game. Travolta was shown on the video board dancing to music from his movie, ''Saturday Night Fever,'' in the middle of the eighth inning.
TRAINING ROOM
Dodgers: LHP Clayton Kershaw's bullpen session ''was successful,'' Roberts said. Kershaw threw about 22 pitches and is scheduled for a more extensive test on Tuesday as he tries to come back from a herniated disk.
Reds: SS Zack Cozart missed his third consecutive start on Saturday as he continues to be plagues by Achilles tendon and patella tendon soreness.
UP NEXT
Dodgers: LHP Julio Urias (3-2) is scheduled to make his first start since Aug. 8 in Sunday's third game of the four-game series. Urias has never faced the Reds.
Reds: RHP Anthony DeSclafani (7-1) is to make his fourth career appearance against the Dodgers on Sunday. He has a 2.37 ERA in three career starts against Los Angeles.
---
---