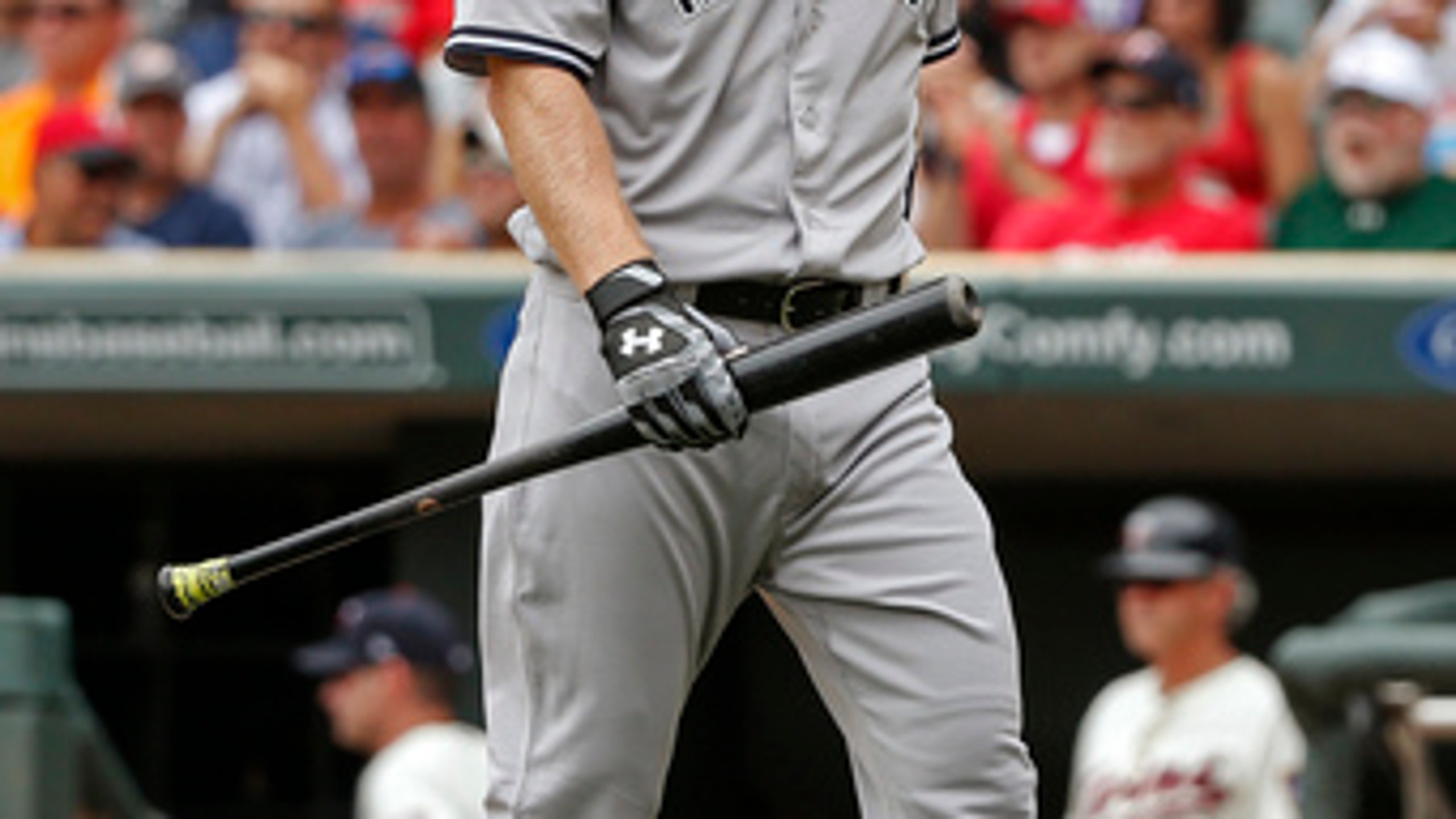 FANTASY PLAYS: Looking at effects of Yankees-White Sox trade
BY AP • July 21, 2017
The MLB trade deadline is fast approaching, and we already have some significant fantasy baseball players affected by the moves. Not only is there a new batter for the Yankees, but a new closer has emerged, while a Rockies hitter is mashing (surprise, surprise) and a Red Sox hitter is struggling. All of them are in this week's Cheers, Tears and Fears.
CHEERS
Tyler Clippard, CHW - David Robertson is off to the Yankees to bolster their bullpen, and while most expected Anthony Swarzak to become the White Sox closer, Clippard is the new closer. for now. Of course, you need to know what to expect and whether Clippard is worth picking up. Clippard has seen time as a closer before with the Nationals in 2012, and the Athletics and Mets in 2015. In fact, he almost stepped into that role with the Diamondbacks, but they decided against it, as Clippard had a 4.30 ERA with them and was not too reliable in his previous closing stints. If you need saves, and I mean a big need, Clippard is worth grabbing, but don't spend too much. Once again, his ERA is poor at 4.95, mostly due to his high walk and home run rates (12.0 percent and 14.6 percent. Clippard also has a .236 BABIP, so it's not poor luck. The addition of a few saves isn't worth the ERA/WHIP destruction unless you are needy. If you're looking for the wisest investment, stash Swarzak, who has a 2.45 ERA and 22.0 K-BB percentage.
Gerardo Parra, COL - To say Parra is on fire is an understatement. Parra hit .571 in June, but to be fair, that was in just 14 at-bats. However, since July began Parra is batting .556 with 12 runs and 12 RBIs in 36 at-bats. Not surprisingly, the Rockies are finding a way to get him into the lineup each game. The main concern with Parra is the same as always with the Rockies, though. If the outfield is healthy (Charlie Blackmon, Ian Desmond, Carlos Gonzalez) someone has to sit, and it's going to be the least effective player. Fortunately, that's Gonzalez, and Blackmon recently left an at-bat injured. You need to grab Parra now, in case Blackmon misses time, because Parra's value would be cemented. However, if Blackmon is OK and Gonzalez starts hitting while Parra cools off, Parra will go back to having inconsistent playing time. As mentioned, he's a must-grab for now, but if Blackmon is fine, look to sell high (if possible) in a few more days at the risk of not having Parra in your lineup every day.
TEARS
Mitch Moreland, BOS - Moreland was a cheap source of power and even runs and RBIs so far, but he's struggling mightily in July. Moreland is batting just .146 with zero home runs this month, and owners are dropping him everywhere. Before you drop Moreland, understand that he's just in a slump. I know it's tough to swallow an average that terrible with no home runs to at least soften the blow, but he's better than this. Moreland is hitting significantly more fly balls in July with a low line drive percentage and very low BABIP. The good news is that his Hard percentage is near his norm, so it appears to just be a cold spell. Moreland was never going to carry you to a championship, but he's been a useful corner infielder with solid production. Bench Moreland, but don't drop him, and if you are needy at the position, throw out a buy-low offer, as his name didn't carry much value even before the slump.
FEARS
Todd Frazier, NYY - Frazier was the other big piece with David Robertson in the Yankees-White Sox trade. The Yankees had a clear need at third, and while Frazier is in the middle of a career-worst season, the change of scenery could help. Frazier has a miserable .206 average so far, which is down from his disappointing .225 mark last year. The upside last season was that Frazier still hit 40 home runs with 89 runs, 98 RBIs and 15 SBs. All of those numbers are down this year, which is expected with a .206 AVG. Frazier has been a tad unlucky, as he's actually walking more than ever and striking out within his norm, but he's carrying a .214 BABIP despite his LD percentage and Hard percentage also being within his norms. The good news is that Frazier is going to a contender with a better lineup and a ballpark significantly more favorable to righties. According to Stat Corner, the runs scored metric goes from 96 to 106 and home runs jump from 105 to 133 with 100 being the league average. A new team and ballpark makes Frazier a good buy and solid option if you already have him.
STREAMING PITCHERS
It shouldn't come as a surprise to you at this point, but stream your pitchers against the Padres. They continue to strike out more than most and post one of the league's worst runs created mark. The Mets and Pirates face them next week. The Athletics also struggle most nights and strike out even more than the Padres. They will play the Blue Jays and Twins, although those teams only have a handful of streaming options. Lastly, stay away from pitchers facing the Astros and Dodgers. You probably don't need to be told, but those teams score in bunches.
---
This column was provided to The Associated Press by Jake Ciely of the Fantasy Sports Network, http://FNTSY.com
---
---