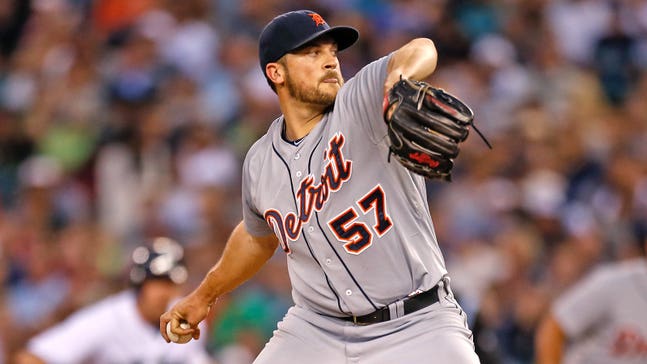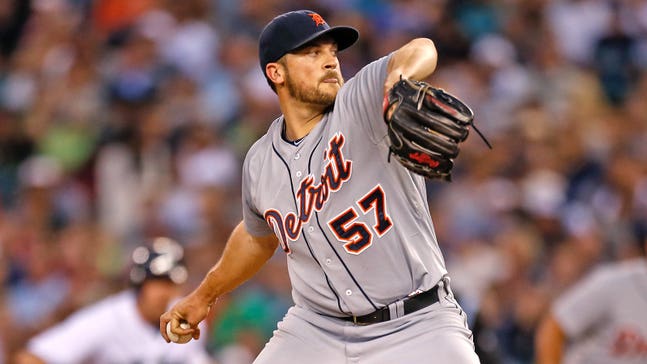 Ex-Tigers pitcher Evan Reed might avoid trial in sexual assault case
Published
Feb. 4, 2015 7:53 a.m. ET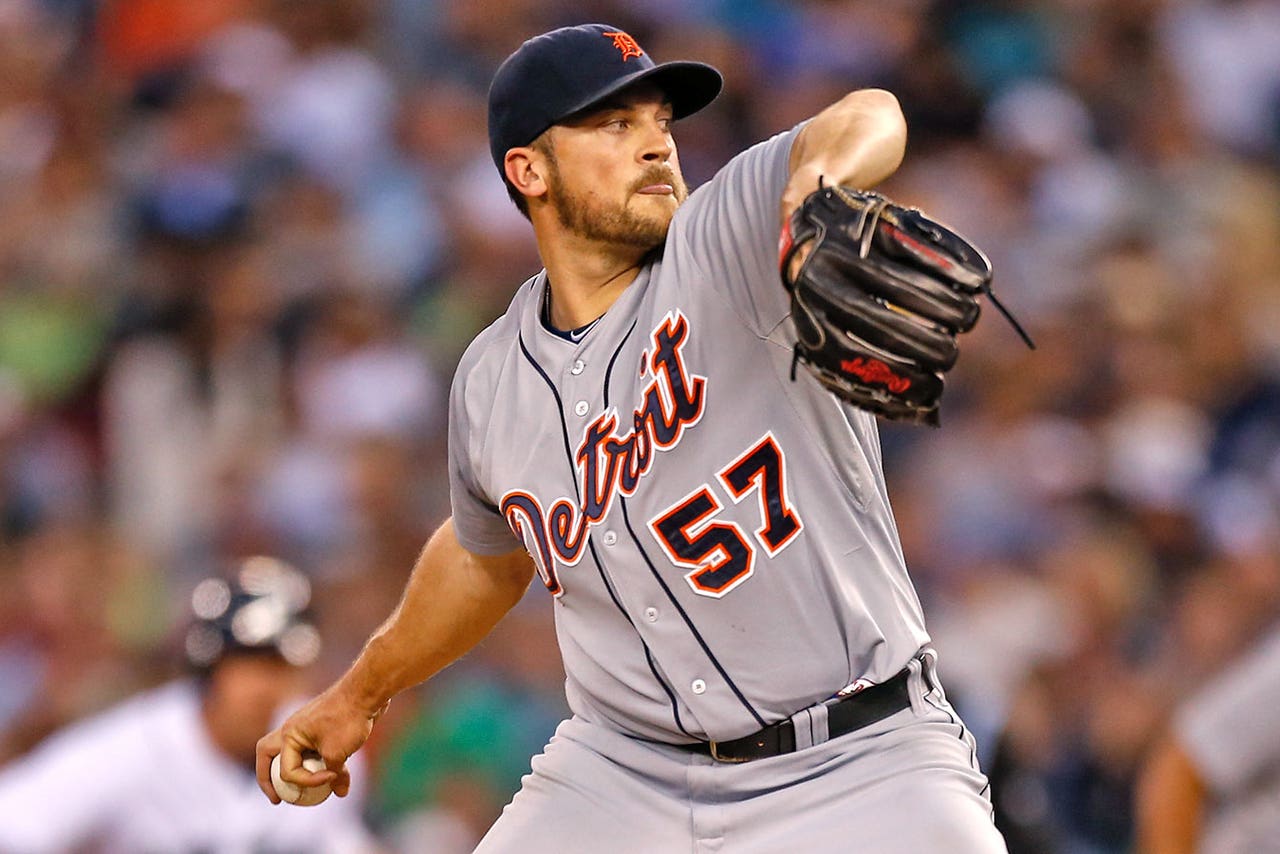 A judge on Wednesday delayed signing an order to send former Detroit Tigers pitcher Evan Reed to trial for sexual assault.
Detroit 36th District Judge Kenneth King granted a request by defense attorney Ben Gonek to stay the proceedings while Reed asks the Michigan Court of Appeals to overturn a Wayne County Circuit Court ruling to bind the case over for trial.
Meanwhile, prosecutors said they would file a separate motion to compel King to sign the order.
A 45-year-old woman testified at an August probable cause hearing that she met Reed on March 30 -- the eve of Opening Day -- at a bar in the suburb of Royal Oak and later went to a downtown Detroit casino hotel. She said she "blacked out" after taking her third drink at the bar, which tasted "sour," and that she believes she was drugged.
She said she woke up in bed with Reed, both of them naked. Prosecutors have said he tried to force her to have sex on two occasions in the room. She said he then asked her to leave.
King said the woman gave contradictory accounts of what happened and tossed out two third-degree criminal sexual conduct charges, but Callahan reinstated the case after prosecutors appealed.
Reed, 29, insists the sex was consensual.
"Judge Callahan's decision was incorrect and Evan Reed should not face the possibility of going to trial on evidence produced at this preliminary examination," Gonek told The Associated Press Wednesday.
Reed currently is a free agent. He appeared in 32 games last season for Detroit and 17 with the Triple-A Toledo Mud Hens. 
---
---