Major League Baseball
Major League Baseball
Eovaldi helps Marlins beat Astros 7-2
Published
Mar. 21, 2014 4:23 p.m. ET

KISSIMMEE, Fla. (AP) Nate Eovaldi is looking forward to opening day.
''I've missed it every time,'' Eovaldi said Friday after pitching 4 2-3 innings in the Miami Marlins' 7-2 win over the Houston Astros. ''Last year I felt like I had a pretty good chance, and then right there at the end, in the last start of the spring, I had bicep tightness and that was it. It just got worse and worse.''
Eovaldi didn't make his second debut until June 18.
Back in 2012, he was with the Los Angeles Dodgers as the opener approached.
''I went right up to the last day and got sent down,'' Eovaldi recalled. ''They told me if somebody gets hurt, you'll be the first one, and sure enough I got called back.''
That was on May 29. About two months later, he was dealt to Miami in the trade that sent Hanley Ramirez to Long Angeles.
Now the 24-year-old right-hander is poised to start the season in Miami's rotation - as long as he can get through one more spring-training start.
''I've been good all spring,'' he said. ''No issues. Nothing at all.''
Miami's core of young pitchers is among the factors that lured Jarrod Saltalamacchia to sign with the Marlins. The former Boston catcher has been impressed.
''I see what young arms are here, and what they're trying to do,'' he said. ''I've been learning these guys this spring, and it's still a process. It took me almost two years with the guys over in Boston. This is a younger group and it's going to take some time, but we should be pretty good.''
Garrett Jones homered in the first inning off Scott Feldman, and Jake Marisnick went 3 for 3 and scored twice.
Feldman, selected to start Houston's opener against the New York Yankees on April 1, allowed five runs - four earned - and seven hits in five innings.
Errors by right fielder L.J. Hoes and left fielder Robbie Grossman contributed a to a three-run fifth.
''It would have been nice to get out of that fifth a little quicker and get out there for a sixth,'' Feldman said. ''But overall, if I can throw the ball like that the results will be better.''
STARTING TIME:
Marlins: Eovaldi gave up two runs and six hit, struck out three and walked three.
Astros: Feldman's final spring start will be against the New York Mets on Wednesday.
''I'd like to get six innings next time,'' he said.
TRAINER'S ROOM
Astros catcher Jason Castro was a late scratch due to flu-like systems. ''It's something going around the clubhouse,'' said Astros manager Bo Porter.
GOOD IDEA, BAD EXECUTION
Eovaldi singled in the fifth inning and wound up on third base when the ball went past Hoes. The right fielder had thought about trying to throw out Eovaldi at first base.
''If he had come up with it clean, he definitely had a play,'' Porter said, ''but he just didn't field the ball first.''
APPEL PITCHES
Astros pitcher Mark Appel, the first overall pick in last June's amateur draft, pitched in a game for the first time this spring training. He threw 37 pitches against a Detroit Tigers minor league team, giving up a run by allowing doubles to his first two batters. Appel spent most of spring training recovering from an appendectomy and probably will start the season at Class A or Double-A.
---
---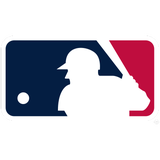 Get more from Major League Baseball
Follow your favorites to get information about games, news and more
---