Major League Baseball
Major League Baseball
Ellsbury reaches 3 times in Yanks' opening loss
Published
Feb. 26, 2014 4:40 p.m. ET

BRADENTON, Fla. (AP) - Jacoby Ellsbury reached base in all three plate appearances of his New York Yankees' spring training debut, scoring twice Wednesday in 6-5 loss to the Pittsburgh Pirates.
Ellsbury, who left World Series champion Boston for a $153 million, seven-year contract with New York, walked twice and had an infield single in the exhibition opener. He was on base in the second inning when Yangervis Solarte hit a two-run homer off Edinson Volquez.
Pittsburgh trailed 4-0 but scored twice in the second and four times in the seventh, when Tony Sanchez hit a tying three-run homer against Chase Whitley. Chris McGuiness had a go-ahead single that drove in former-Yankee Chris Dickerson.
STARTING TIME
Yankees: Ivan Nova allowed two runs, two hits and two walks in 1 1-3 innings, facing eight batters and throwing 35 pitches.
''I did maybe more than I was expecting in the first game,'' Nova said. ''My arm feels really good and the ball was came out of my hand well. It was a really good day today.''
Pirates: Francisco Liriano gave up two runs, three hits and a walk in his one scheduled inning. He allowed four of his first five batters to reach.
''I was just working on my sinker and fastball,'' he said. ''I'll throw my breaking stuff later this spring. I use my slider a lot, but first I need to get my release point with my fastball. Physically, I feel 100 percent.''
Liriano, the Pirates' scheduled opening-day starter, was 16-8 with a 3.02 ERA last year and was selected NL Comeback Player of the Year.
TRAINER'S ROOM
The Yankees scratched shortstop Eduardo Nunez from their lineup due to a stomach virus. He was replaced by Solarte, who is in camp as a non-roster invitee. Addison Maruszak was brought up from minor league camp to back up Solarte. ... Right-hander Matt Daley originally was slated to pitch in relief Wednesday, but is out with a sore calf. ... Outfielder Alfonso Soriano also has flu and is not expected to play until Sunday against the Toronto Blue Jays.
First baseman/outfielder Travis Ishikawa played the first half-inning of the Pirates' intrasquad scrimmage Tuesday, then left due to tightness in his right leg. He is expected to be out another day or two.
GETTING TO KNOW YOU
Three of the top free agents the Yankees signed this past offseason - Carlos Beltran, Brian McCann and Ellsbury - made the trip to Bradenton. McCann got a hit in his first at-bat, a single to left-center that scored Ellsbury from second base.
McCann caught the first four innings.
''He's great,'' Nova said. ''He gave me a real nice, low target and that's important. I told him I had confidence in what he wanted to do. Give me the sign for what you think is the right (pitch) and I'll go.''
THE BIG WHIFF
Pedro Alvarez led the NL with 186 strikeouts last season, and the Pirates hope he can cut down this year.
''To think that he's ever going to be under 100 is unrealistic,'' manager Clint Hurdle said. ''But I do think the strikeout number can be shrunk to some degree.''
Alvarez struck out twice in three at-bats against the Yankees. He went down swinging in the first inning and took a called strike three in the second, stranding five runners.
THE NEW GUY
Volquez admitted he was nervous when he took the mound.
''I was a little bit too excited,'' he said. ''Part of it was the first game of spring training. But I'm also with a new team and I want to make a good impression. I want to let them know they made a good decision by signing me.''
Pittsburgh gave Volquez a $5 million, one-year deal, and he is competing with left-hander Jeff Locke for the No. 5 spot in the rotation.
---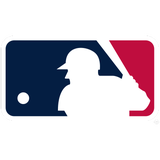 Get more from Major League Baseball
Follow your favorites to get information about games, news and more
---