Major League Baseball
Major League Baseball
Ellis powers A's past Indians
Published
Sep. 20, 2009 2:12 a.m. ET

Mark Ellis has a strong bond with former Oakland infielder Dick Green because the two men have a lot in common, from growing up in the same home town to playing the same position with the Athletics.

He was honored to pass him for the franchise record for homers by a second baseman.

"I actually forgot until (A's announcer) Ray Fosse said something," Ellis said after homering and scoring twice in Oakland's 8-4 win over Cleveland on Saturday. "It's neat whenever we're in the same sentence together. There are a lot of things that are similar between us, so it's pretty cool."

Ellis homered in the second inning off Indians starter Jeremy Sowers, the 79th of his career and the 77th he's hit while playing second base for the A's. That's one more than Green, who played for the team from 1968-74.

Every A's starter had at least one hit and five relievers combined to allow one run over the final 5 1-3 innings while helping Oakland extend its second-longest winning streak of the season to six games.

"We're playing good baseball and we're finding ways to score runs up and down the lineup," Ellis said. "Our bullpen has just been incredible. They've been our most consistent asset this year, without a doubt."

Kurt Suzuki had three hits, including a solo homer in the fourth, and scored three runs. Suzuki doubled and scored in the first, singled and scored in the second then homered leading off the fourth. Oakland's catcher walked and flew out to center in his final two at-bats.

Matt LaPorta had two hits and scored in the fourth when the Indians scored three of their four runs. Cleveland has lost 10 straight on the road and 17 of 21 overall.

"They're battling and still making some mistakes, but that's part of a young team," Indians manager Eric Wedge said. "You take the good and learn from the bad, and you try to press forward."

Oakland rookie Brad Kilby (1-0) struck out three in 1 2-3 innings for his first major league win. Kilby, who replaced starter Gio Gonzalez in the fourth, retired the first five batters he faced before giving up a one-out single in the sixth.

Jeff Gray, Jerry Blevins, Brad Ziegler and Michael Wuertz completed the nine-hitter for Oakland, which can match its longest winning streak of the season by beating completing the series sweep Sunday.

Ellis is a big reason why the A's have that chance. He's hitting .400 in the series against the Indians and has committed just one error in his last 82 games at second base.

"If you could just see a person that you'd want to be really successful, that would be the guy you root for just because that's who he is," Geren said. "He's very consistent in the clubhouse and off the field. He does everything the right way."

After Rajai Davis struck out leading off the first, the next six Oakland batters had hits, including Ellis who got the rally started with his home run to right center. Scott Hairston, Bobby Crosby and Cliff Pennington all had RBI singles to help the A's to a 4-0 lead.

Ellis scored on a wild pitch and Crosby singled in Suzuki to make it 6-0 in the second when Oakland chased Sowers (6-10) after one-plus innings. The Cleveland lefty allowed nine hits and walked one in the shortest start of his career.

"He just didn't have it today," Wedge said. "He didn't have much on his fastball, he was up a little bit (and) didn't have that late life, that action over the plate like we've seen from him recently.

Gonzalez allowed just one hit through the first three innings but ran into trouble in the fourth. Shin-Soo Choo doubled leading off the inning and later scored along with LaPorta when Kelly Shoppach's grounder went between the legs and under the glove of third baseman Bobby Crosby for an error.

Trevor Crowe added an RBI single to cut the A's lead to 6-3 but Suzuki homered in the fourth and Oakland added another run in the fifth to pull away.

Crowe and Jamey Carroll, who singled in Shoppach in the eighth, had two hits apiece for the Indians.


Notes


Oakland OF Matt Carson singled to right in the fifth for his first major league hit. He finished 2 for 4. ... Suzuki has 79 RBIs and is attempting to become the first catcher to lead the A's in that category since Frankie Hayes in 1944 when the club was still in Philadelphia. ... Indians CF Michael Brantley walked twice and has reached base safely in 16 of 17 games since being called up from the minors on Sept. 1.
---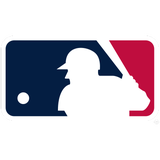 Get more from Major League Baseball
Follow your favorites to get information about games, news and more
---