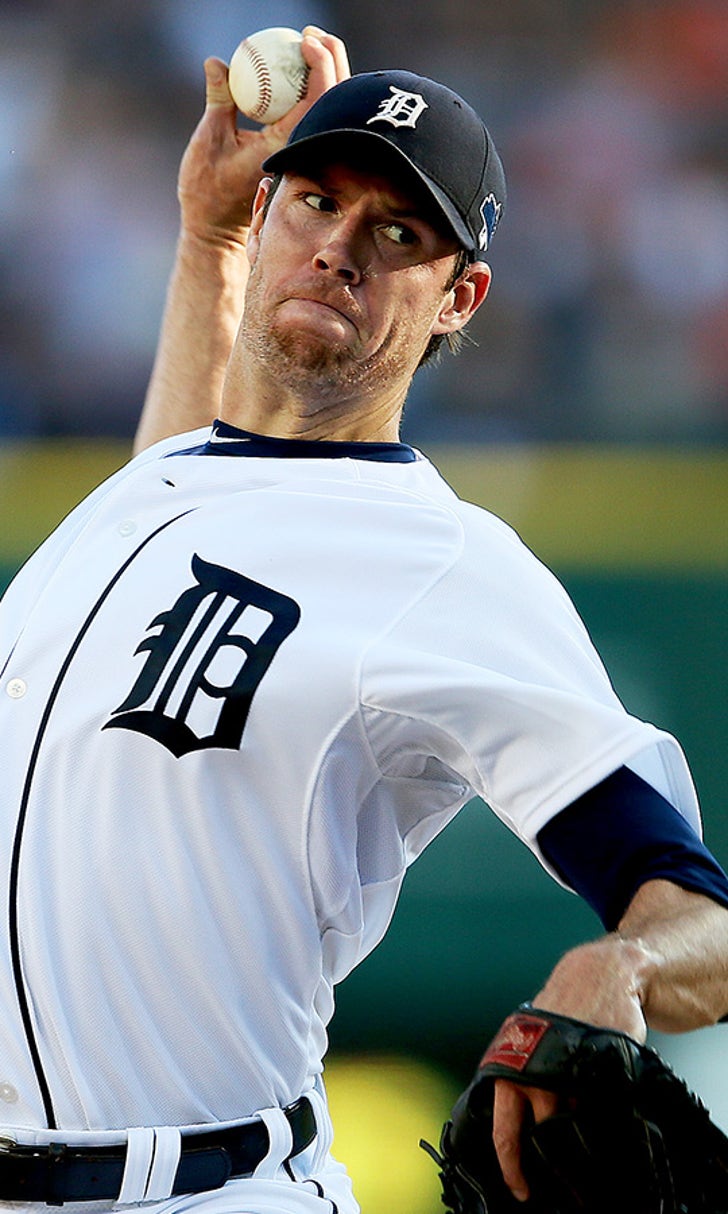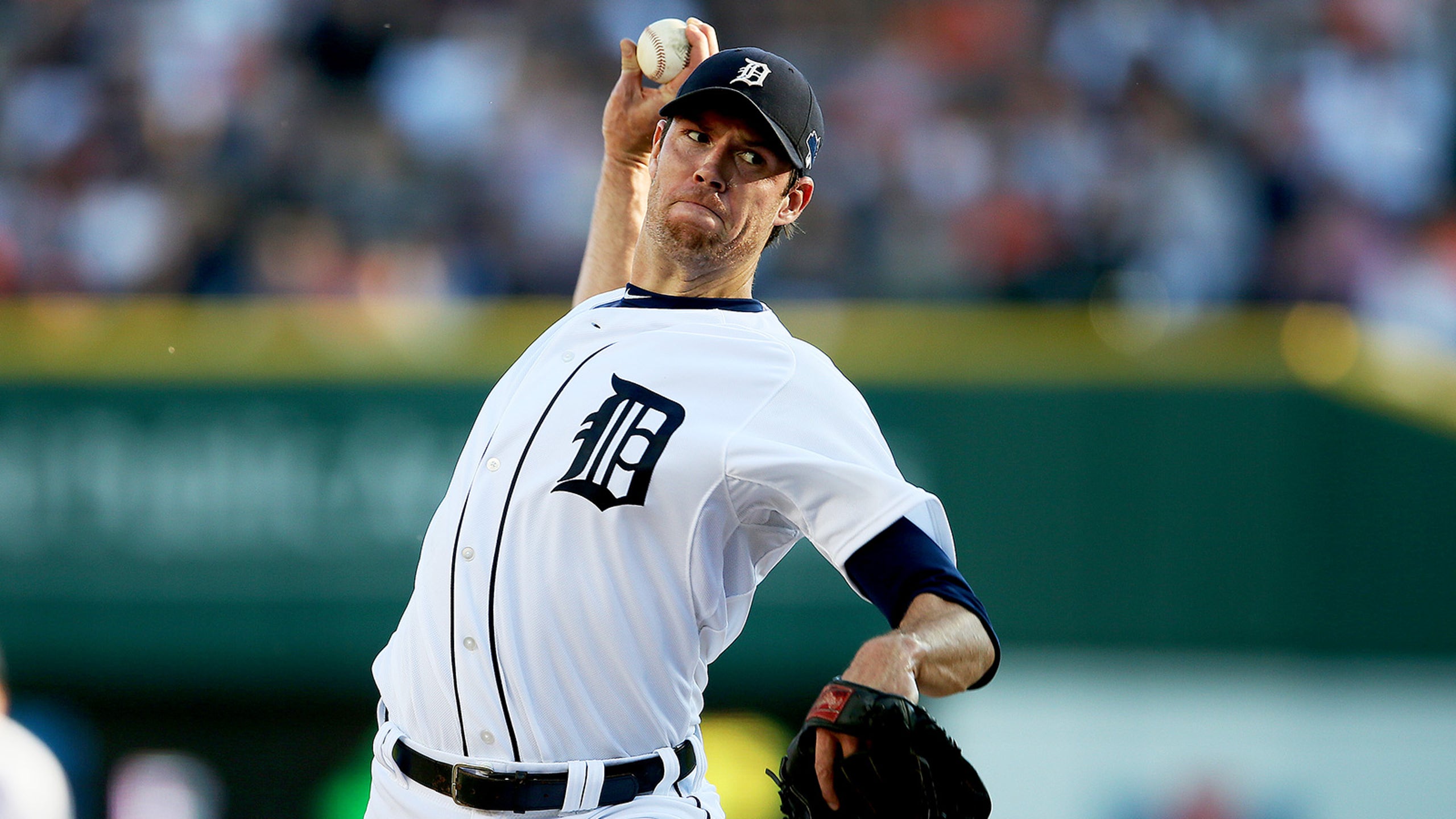 Doug Fister, Man of Mystery
BY Rob Neyer • February 24, 2014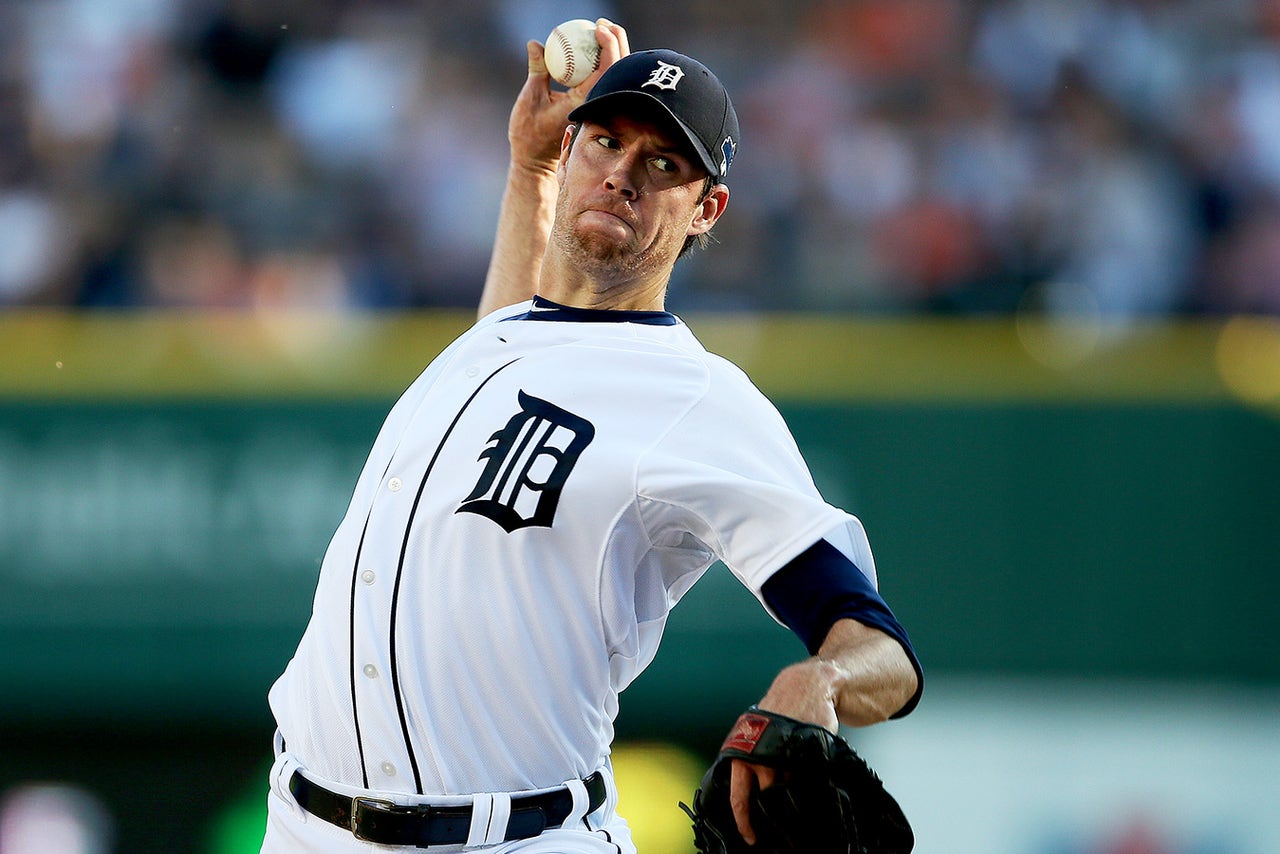 Perhaps the strangest story this winter involved a really good team trading a really good pitcher for a package of players that didn't seem really good at all. Fortunately, our man Ken Rosenthal was in Florida last week and asked Dave Dombrowski some tough questions about trading Doug Fister. Here's the setup:
My initial reaction, along with many others in the industry, was that Tigers general manager David Dombrowski did not get enough. But Dombrowski, one of the game's sharpest and most thorough GMs, had his reasons for making the deal — reasons he explained to me Thursday, knowing full well that this trade, like all trades, may or may not work out.
The criticism of Dombrowski was rooted in the success of Fister, who ranks ninth among starting pitchers in Wins Above Replacement the past three seasons, according to Fangraphs.com. Righty James Shields, who ranks two places below Fister, brought back two top-100 prospects, outfielder Wil Myers and right-hander Jake Odorizzi, the previous year.
Just in passing, because I know some of you don't trust FanGraphs FIP-based WAR, I'll mention that Baseball-Reference.com's (more) results-based Wins Above Replacement (rWar) also shows Fister as the ninth-best pitcher in the majors over the last three seasons. He's basically in a group with Price, Hiroki Kuroda, Anibal Sanchez, Gio Gonzalez, and Max Scherzer. And no, it's not a coincidence that Fister, Sanchez, and Scherzer -- not to mention top man Justin Verlander -- all pitched for the Tigers last season. Now you know the super-secret secret to their success.
Anyway, I'm not going to quote Rosenthal's entire piece — although I suppose I could, since we're now co-workers! — so instead I'll hit what I think are the high points:
- According to Dombrowski, a package like Myers/Odorizzi just wasn't available for Fister, and perhaps not for anyone else;
- as proof, we're offered David Price and Jeff Samardzija, both of whom were reportedly on the trade blocks but weren't moved because acceptable returns just weren't there;
- the Tigers "needed" to move some salary off the books, so they could afford to sign Joe Nathan and Rajai Davis (which doesn't make sense, but please be patient, Dear Readers);
- and the Tigers really, really, really needed to clear a space in the rotation for Drew Smyly.
Just a few hours before Rosenthal's piece was published, FanGraphs' Dave Cameron published a list of his 10 best deals of the off-season. Here's No. 1:
You probably knew this was coming. I'm going to guess that this move will show up at the top of every best-transactions-of-2014 list, as the Nationals basically stole Doug Fister from the Tigers in a trade that no one still understands very well. When you look at the prices being commanded for quality starting pitchers, getting Fister — who will make less than $20 million over the next two years, most likely — for a trio of bit pieces is a huge theft. We haven't seen a player this good get traded for this little in years, and it's mystifying how Mike Rizzo managed to get Fister for this price. This deal put the Nationals right back in playoff contention, and it did so for such a low cost that I still haven't found anyone who thinks the Tigers made a good trade. When a deal is universally accepted as a heist, you've done something very right.
Well then. It was a heist. And I'm going to guess that upon reading Rosenthal's piece, Cameron was little-moved by Dombrowski's explanation.
I'm also little-moved. More from Rosenthal:
Dombrowski grew frustrated when anonymous rival executives suggested they did not know that Fister was available.
"The only part I take exception to — and I've read it a couple of times — is that we didn't do our homework," Dombrowski said. "Well, that couldn't be further from the truth. We had our list of around 15 guys. We went to every one of those clubs: 'Would you trade this guy? Would you trade that guy?' And none of them would trade one.
My first thought upon reading that: Shouldn't there have been more than 15 guys? The guy the Tigers wound up getting, Robbie Ray, does not appear on Baseball America's list of the top 100 prospects. But 43 other pitchers do (not including Masahiro Tanaka). Shouldn't the Tigers' list have gone at least 30 or 40 deep? That's one thing I just can't figure out.
But hey, maybe the Tigers are just that much better than Baseball America when it comes to evaluating minor-league pitchers. Oh, but what about hitters? Did the Tigers need a top pitching prospect? The Tigers don't have a perfect roster. Even allowing that another Wil Myers might not have been available, shouldn't the Tigers' list have actually gone … oh, around a hundred deep? Before getting around to a pitcher who doesn't show up on the list at all?
Again, though … it's possible that the Tigers are just smarter than everybody else. If Robbie Ray turns into a good major-league starting pitcher, they're going to look really, really smart.
But if Robbie Ray doesn't turn into a good pitcher, I don't see how the Tigers don't come out looking foolish here, for the simple reason that Fister projects as significantly better than both Drew Smyly and Rick Porcello over the next two seasons.
Given the information at hand, the math just doesn't add up. If you've got one of the dozen or so best starters in the majors, you don't trade him for a Grade B prospect and a couple of spare parts. But as I've mentioned before, this cuts both ways; unless Dombrowski's lying — and I don't believe he is — then it seems a number of teams passed on what seems like a great opportunity to add a high-quality starting pitcher … which is supposedly the most precious commodity in the sport. Even the Nationals … they traded their third-best pitching prospect to the Tigers. Were they unwilling to trade one of their better pitching prospects? And if so, why?
You know, if this were 10 years ago, or even five, I might suggest that a great number of teams were dissuaded by Fister's 44-50 career record. But in these enlightened times, not many teams would pay much attention to that; they would instead look at, among other things, Fister's outstanding strikeout-to-walk ratio and his ground-ball tendencies. They might even assume that he'll pitch better, once freed from the Tigers' questionable infield defense.
And yet there Doug Fister is, scheduled to earn a relative pittance this season, after being traded for a relative pittance. Which leaves us to wonder what all those baseball executives know that we don't. Nothing, maybe. That happens.
Rosenthal closes with a quote from Mike Rizzo, the GM who pulled off the heist:
Rizzo described Dombrowski as "one of the best in the game." Virtually every general manager shares that view.
I'll withhold judgment on the Fister trade.
Dombrowski is one of the best in the game. Might wind up in the Hall of Fame someday. So I'll withhold judgment, too. I don't know if there's a 50-percent chance that there's a lot about this story we don't know. But it sure seems like it's not 0 percent. Because virtually every general manager seemed to agree with Dave Dombrowski about Doug Fister's value.
---
---