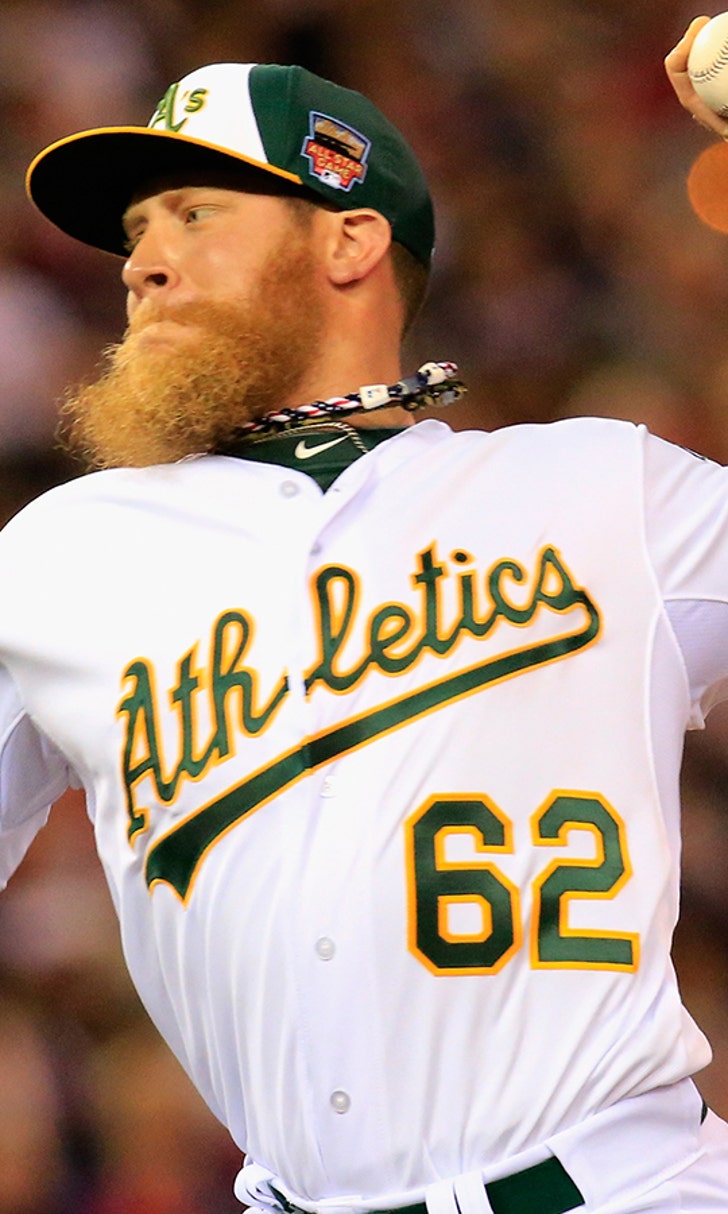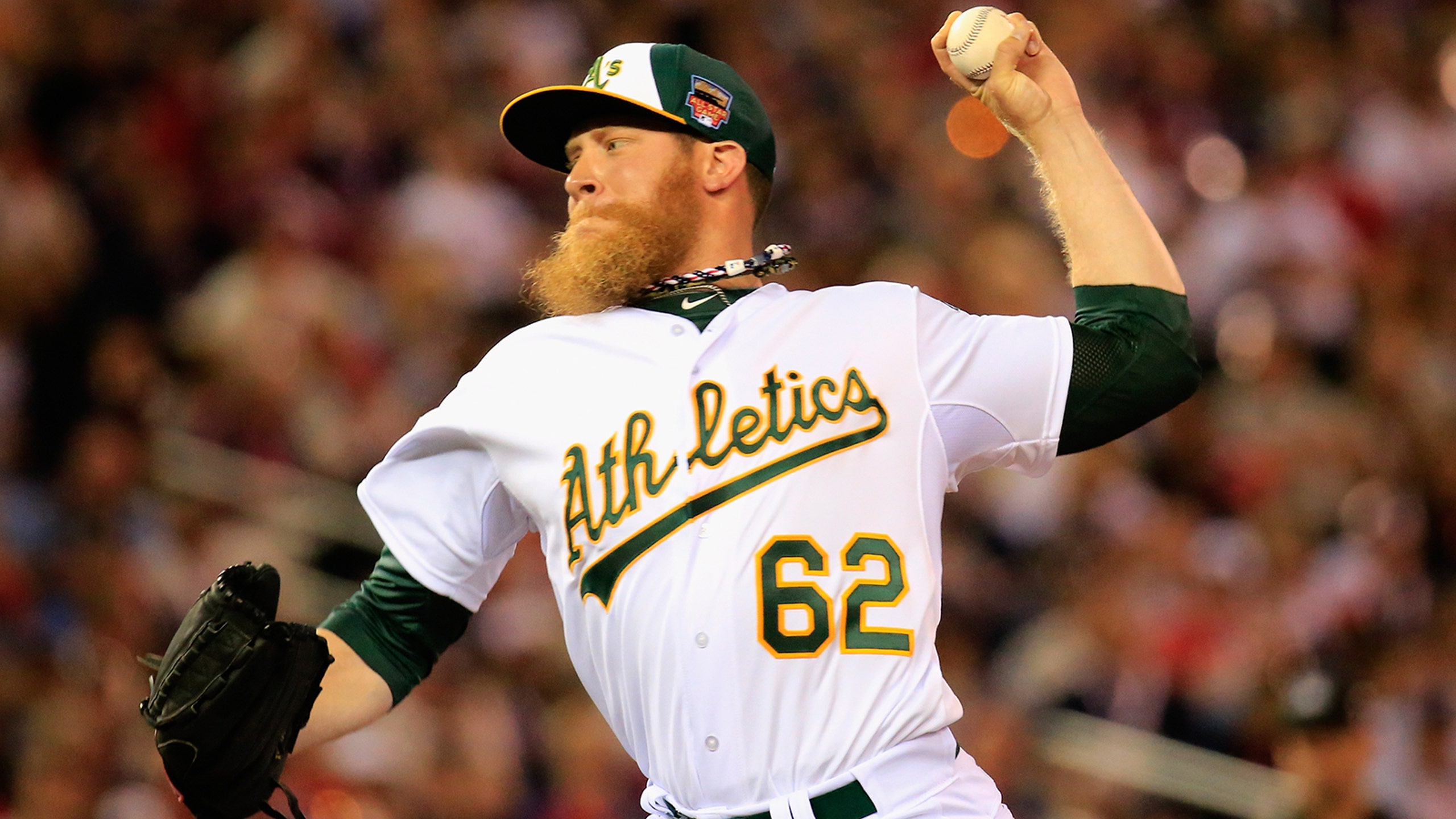 Doolittle frustrated as shoulder strain sends him back to D.L.
BY foxsports • May 31, 2015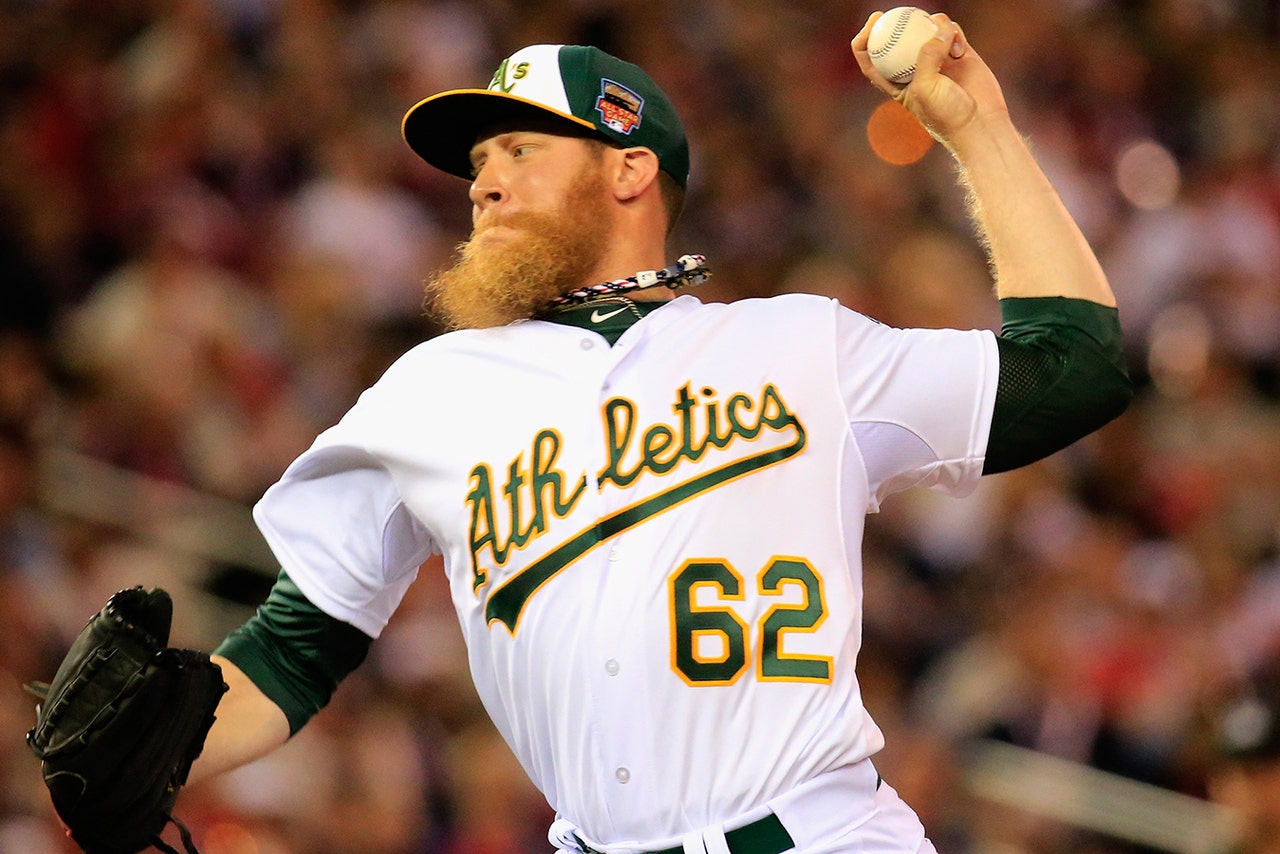 Oakland Athletics reliever Sean Doolittle is back on the shelf after experiencing more shoulder pain.
The left-hander just made his 2015 debut on Wednesday afternoon, pitching one clean inning and feeling 'awesome' afterwards...but later that night he felt what he described as a 'stabbing pain' in his shoulder. After team doctors evaluated him once again, the A's placed him on the 15-day disabled list with a left shoulder strain.
As he told Jane Lee of MLB.com, Doolittle isn't feeling too great about the news: "It's really frustrating to work your [tail] off for four months, come all the way back, get back, I'm here and I'm ready to help, and I throw one inning and I'm back on the shelf. I think, like any rehab process, mentally it's going to be a grind, but I've already done it once. So I'll do it again."
Lee notes that an MRI conducted on Saturday didn't reveal any new structural damage to his shoulder, but inflammation will keep him from any baseball activities for 'at least several weeks'. 
Doolittle's inning on Wednesday was interesting - and potentially concerning - for some viewers, who noticed that his fastball barely hit 90 on the radar gun. 
To that, Doolittle explained his 'new look' to Lee as follows: "I feel like it's my body's way of telling me I wasn't quite ready. And maybe because I wasn't quite ready, subconsciously maybe I was throwing a little different, and in trying to protect it, it caused something else."
The A's were hoping they'd finally have their All-Star reliever back for the long haul, but that definitely won't be the case anymore...at this point, they have to just hope he'll manage to overcome this new setback and come back even healthier. 
---
---