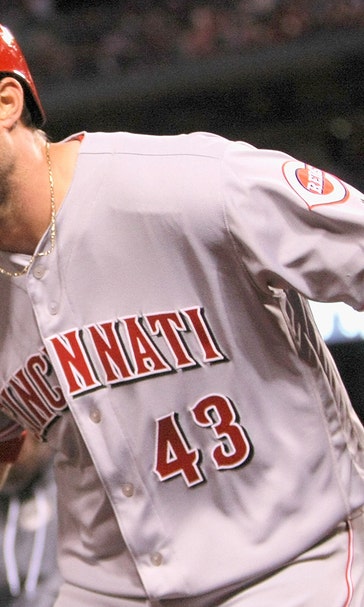 Don't rush to judgment on trades, just look at the Reds
June 1, 2017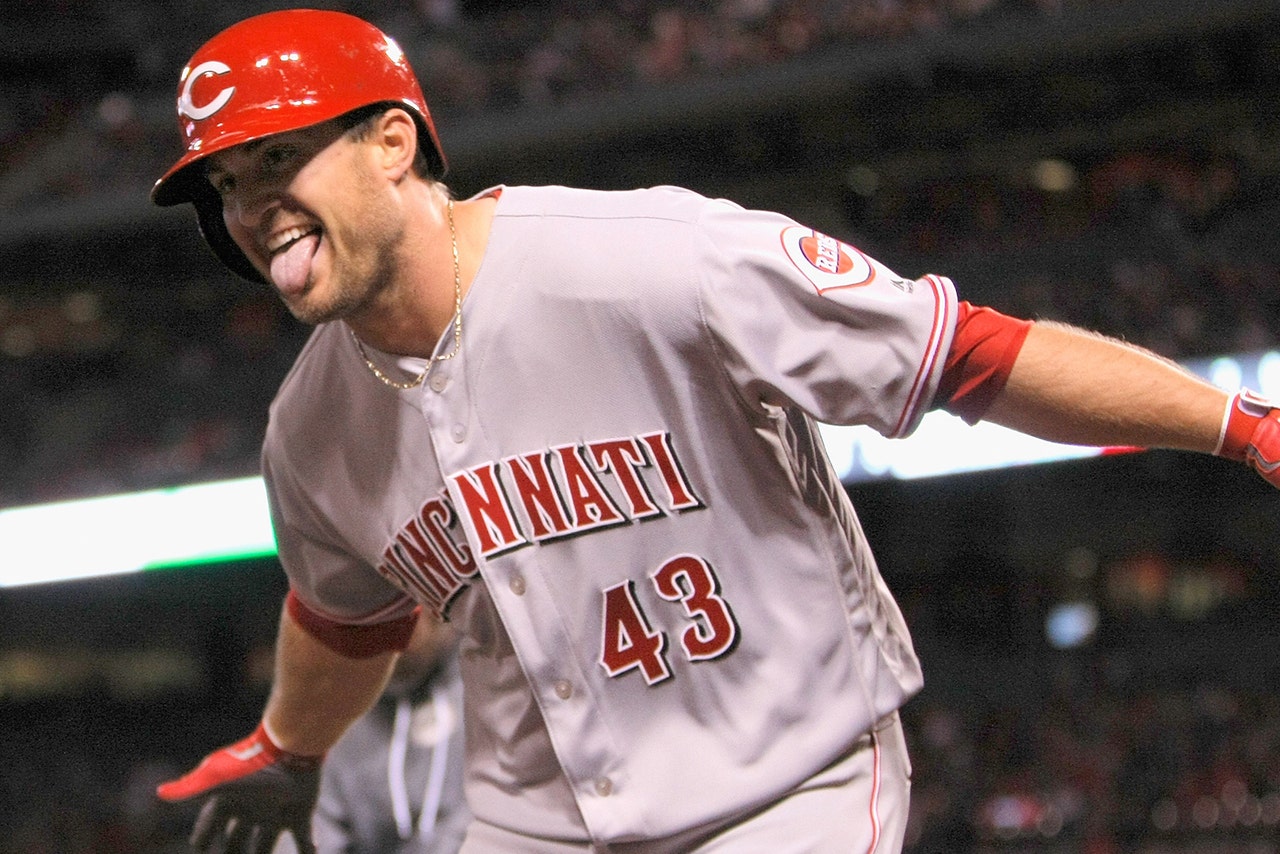 As the trade season nears, it's worth noting that deals only can be judged over time.

Case in point: The Cincinnati Reds.

Few in the industry applauded Walt Jocketty for a series of trades he made toward the end of his tenure as general manager. A number of those moves, however, now look quite good.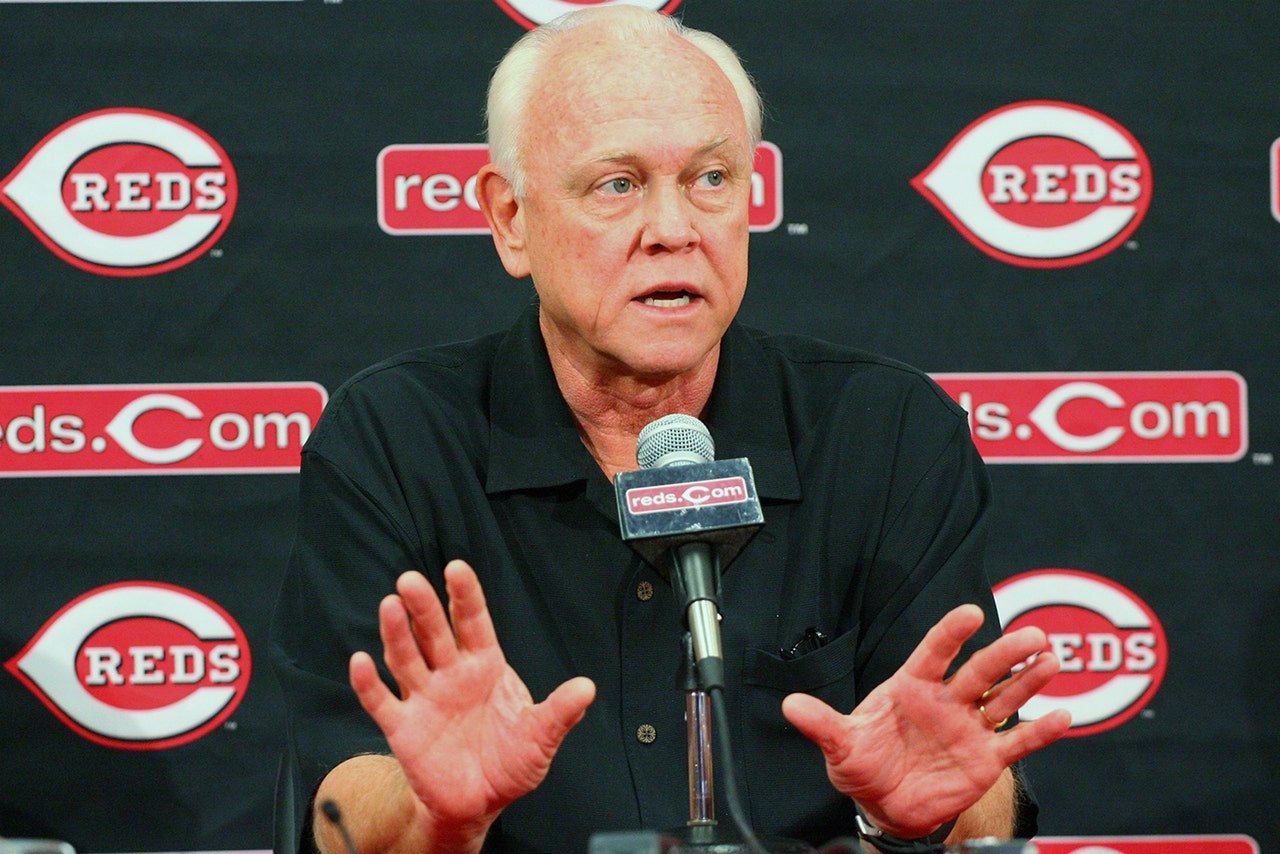 I'm not about to oversell a team that is a distant last in the majors with a 5.95 rotation ERA, albeit with four starters on the disabled list. Nor will I oversell Jocketty, who, like any executive had his clunkers, particularly with his failure to maximize the value of closer Aroldis Chapman.

The Reds should have traded Chapman at the 2015 non-waiver deadline. They then panicked after learning of Chapman's domestic-violence incident that off-season, accepting a discounted return from the Yankees when they could have gotten far more -- as the Yankees did from the Cubs -- at the '16 deadline.

In the bigger picture, though, Jocketty fared quite well with his trades of third baseman Todd Frazier and right-handers Alfredo Simon, Mike Leake and Mat Latos, and still might come out fine with his return for righty Johnny Cueto, too.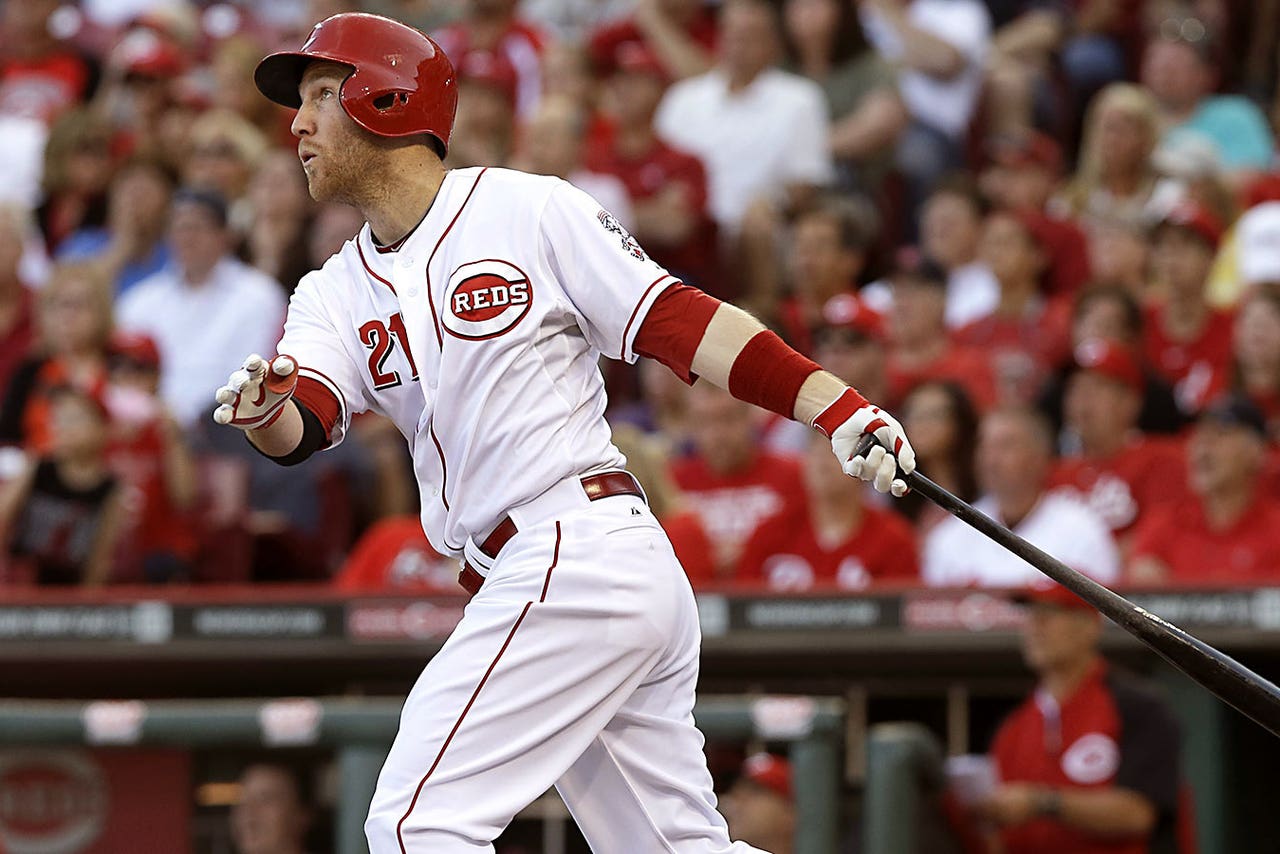 The Reds lead the majors in position-player WAR, according to Fangraphs, in part due to a number of players that Jocketty acquired -- third baseman Eugenio Suarez (Simon trade); right fielder Scott Schebler (Frazier) and left fielder Adam DuVall (Leake).

The three-team Frazier trade, in particular, bears revisiting.

On Dec. 16, 2015, the Reds sent Frazier to the White Sox and received Schebler and infielders Jose Peraza and Brandon Dixon from the Dodgers, who in turn acquired outfielder Trayce Thompson, infielder Micah Johnson and right-hander Frankie Montas from the White Sox.

I tweeted that day:

https://twitter.com/Ken_Rosenthal/status/677186693905178624

I hardly was alone in such commentary, as this series of tweets demonstrates. But the Reds' return, thanks largely to Schebler, now looks like it will exceed the Dodgers'.

Thompson showed early promise, but currently is struggling at Triple-A after missing the second half of last season with a back injury. He is the only player from the deal still with the Dodgers - Montas went to the Athletics in a deadline trade for left-hander Rich Hill and outfielder Josh Reddick last summer, Johnson to the Braves for future considerations in January.

Schebler, meanwhile, is sitting on 16 homers and an .876 OPS. Peraza is the Reds' everyday second baseman at 23 and starting to show progress offensively. Dixon is at Triple A, and could wind up a utility man in the majors.

Not bad, eh?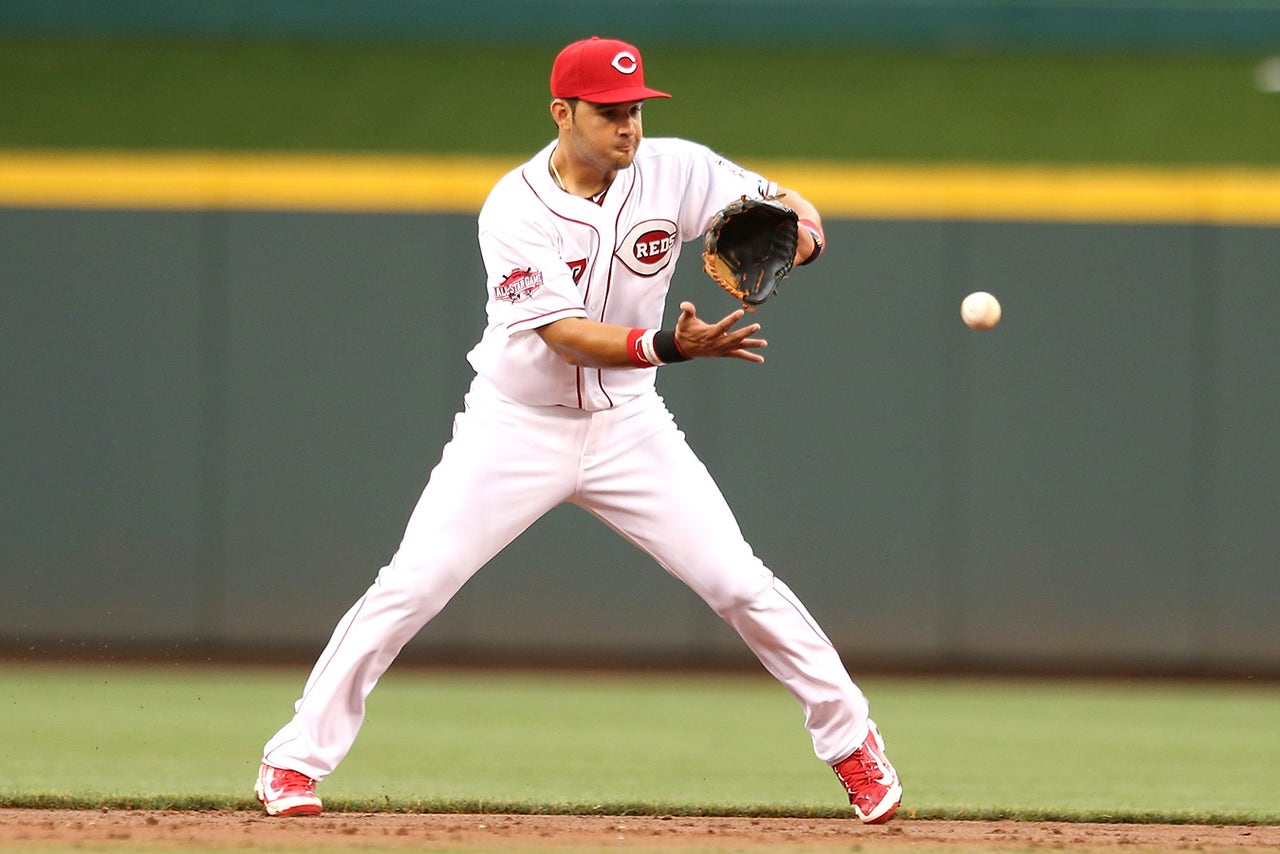 Jocketty's other scores include the acquisitions of Suarez and right-hander Anthony DeSclafani on the same day -- Dec. 11, 2014 -- in separate deals for Simon and Latos, both of whom were potential free agents. (Jocketty said the Reds definitely wanted to trade Latos but not necessarily Simon, and jumped only when the Tigers agreed to part with Suarez).

Suarez moved from shortstop to third last season, improving his footwork and positioning with the help of Reds coaches Freddie Benavides and Jim Riggleman. Duvall was playing first and third at Triple A with the Giants in 2015; the Reds, after acquiring him, moved him to left field.

The Cueto trade, which brought the Reds left-handers Brandon Finnegan, John Lamb and Cody Reed, has not worked out as well. But Finnegan might return to the top of the Reds' rotation once he recovers from a strained shoulder, and Reed -- a "mystery" to this point in Jocketty's estimation -- is starting again at Triple A (the Reds traded Lamb to the Rays for cash in November after he underwent surgery to repair lumbar disc herniation; he will be out all of 2017).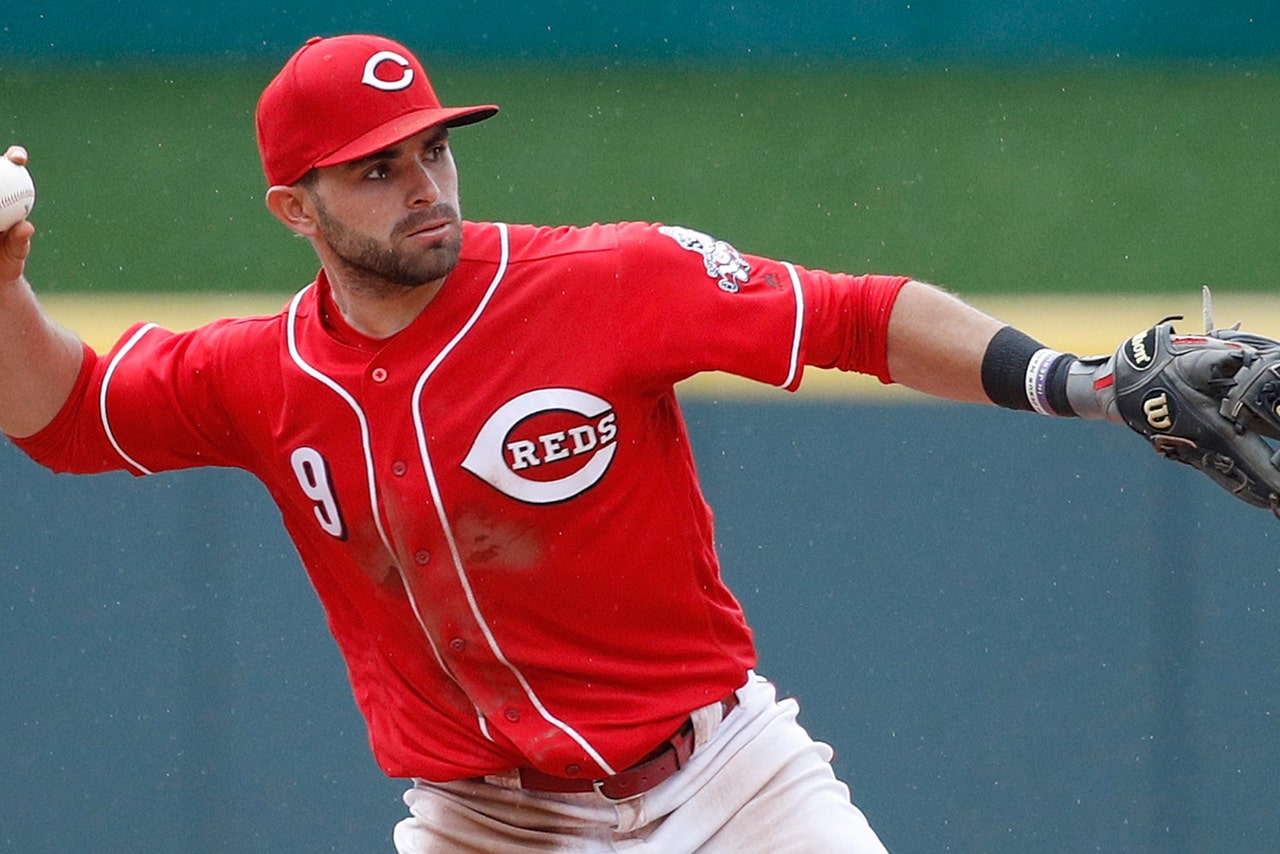 Jocketty, who became an executive advisor with the Reds in December with Dick Williams taking over as GM, said that in 22 years as a lead executive he learned the value of patience and persistence. He credits a variety of scouts and assistants when discussing his trades -- Marty Maier and Mike Squires liked Suarez, J Harrison was high on Duvall, Jeff Schugel pushed Schebler and Bruce Manno -- the Braves' former assistant GM -- recommended Peraza.

The Chapman deal still could yield a benefit, if righty Rookie Davis develops into a back-end starter. So could the Jay Bruce trade, but to this point second baseman Dilson Herrera isn't hitting at Triple A.

The lesson applies every July: Don't judge trades so quickly. Things change over time.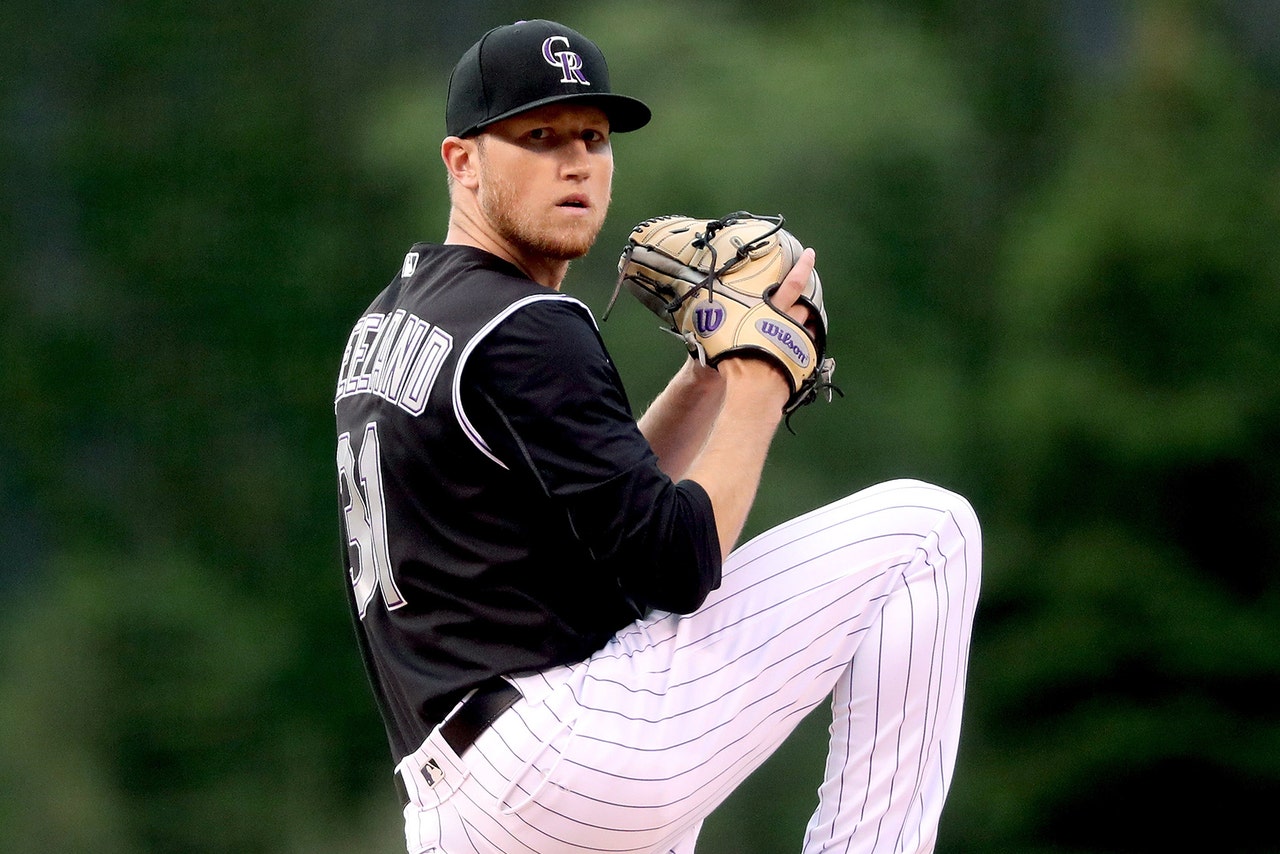 IN COLORADO, THE KIDS ARE ALL RIGHT

Any team with three rookie starters will monitor the workloads of those pitchers carefully, but the Rockies figure that they are in relatively decent shape with left-hander Kyle Freeland, 24, and righties Antonio Senzatela and German Marquez, both 22.

With the season one-third complete, the three are on pace to throw between 173 and 186 innings. The Rockies can maneuver them to the back of the rotation after the All-Star break, and/or shift one or more of them to the bullpen after Jon Gray and possibly Chad Bettis return.

A trade for a veteran starter is another possibility – one scout believes the Tigers' Justin Verlander and Rays' Chris Archer would be the best fits at Coors Field (though Verlander has enough service time to reject any trade), and the Rays' Alex Cobb and Athletics' Sonny Gray also could make sense. The Rockies certainly have the prospects to make a significant deal; entering the season, Baseball America ranked their farm system the 10th best in the game.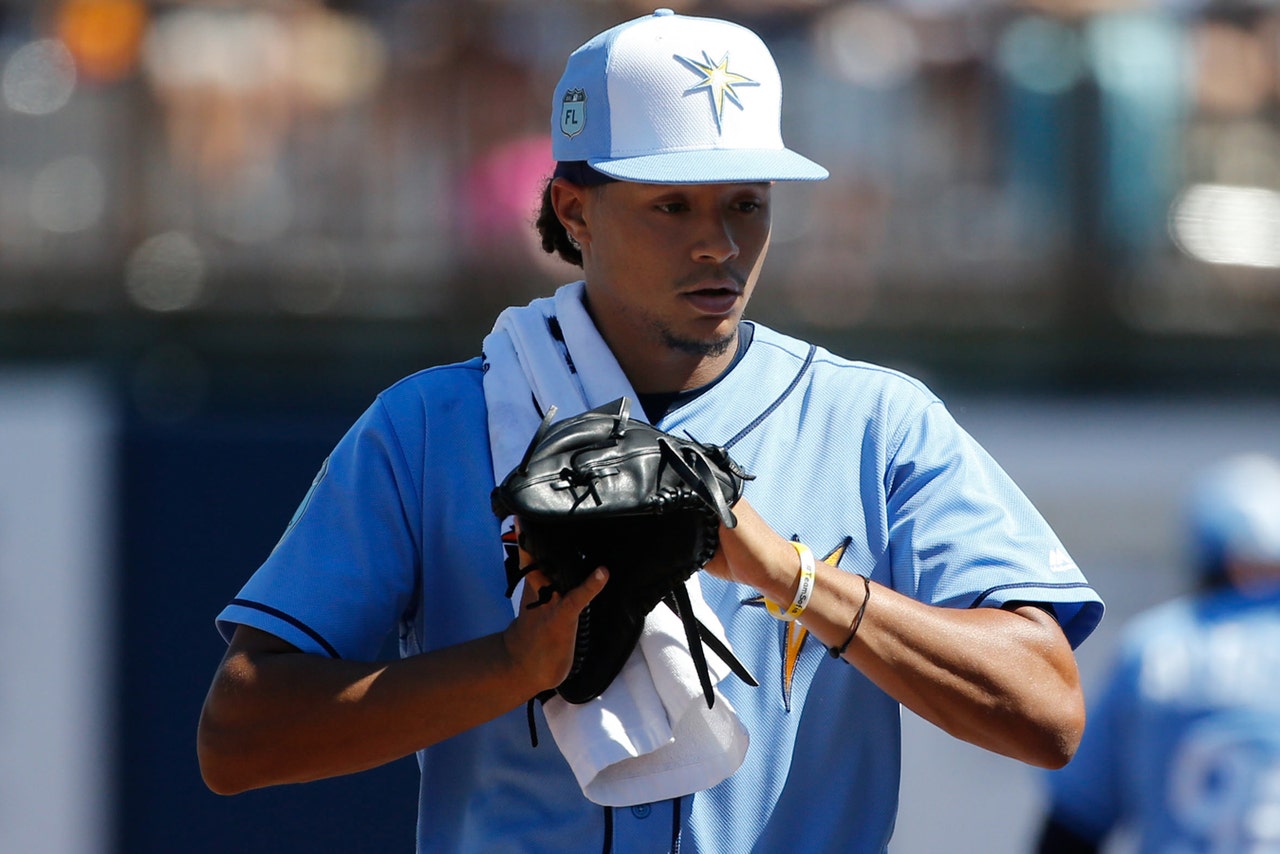 None of the team's rookie starters is on a strict innings limit. The Rockies will make decisions on each individually, knowing that each has built up something of a base:

*Senzatela, signed out of Venezuela when he was 16, threw only 34 2/3 innings last season due to shoulder inflammation, but worked 144 1/3 and 154 in the two seasons before that.

*Freeland, the Rockies' first-round pick out of the University of Evansville in 2014, threw only 46 1/3 innings in '15 due to shoulder fatigue and surgery to remove bone chips from his elbow, but jumped to 162 last season.

*Marquez, obtained with lefty Jake McGee in the Corey Dickerson trade with the Rays in Jan. 2016, has made the steadiest progression, throwing 139 and 166 2/3 innings the past two seasons.

And then there is Gray, who is expected back from a stress fracture in his left foot by mid-June, and could turn out to be the Rockies' version of Josh Beckett in 2003.

Beckett, after missing nearly two months that season with a mild elbow sprain, was the freshest pitcher in the World Series when the Marlins upset the Yankees.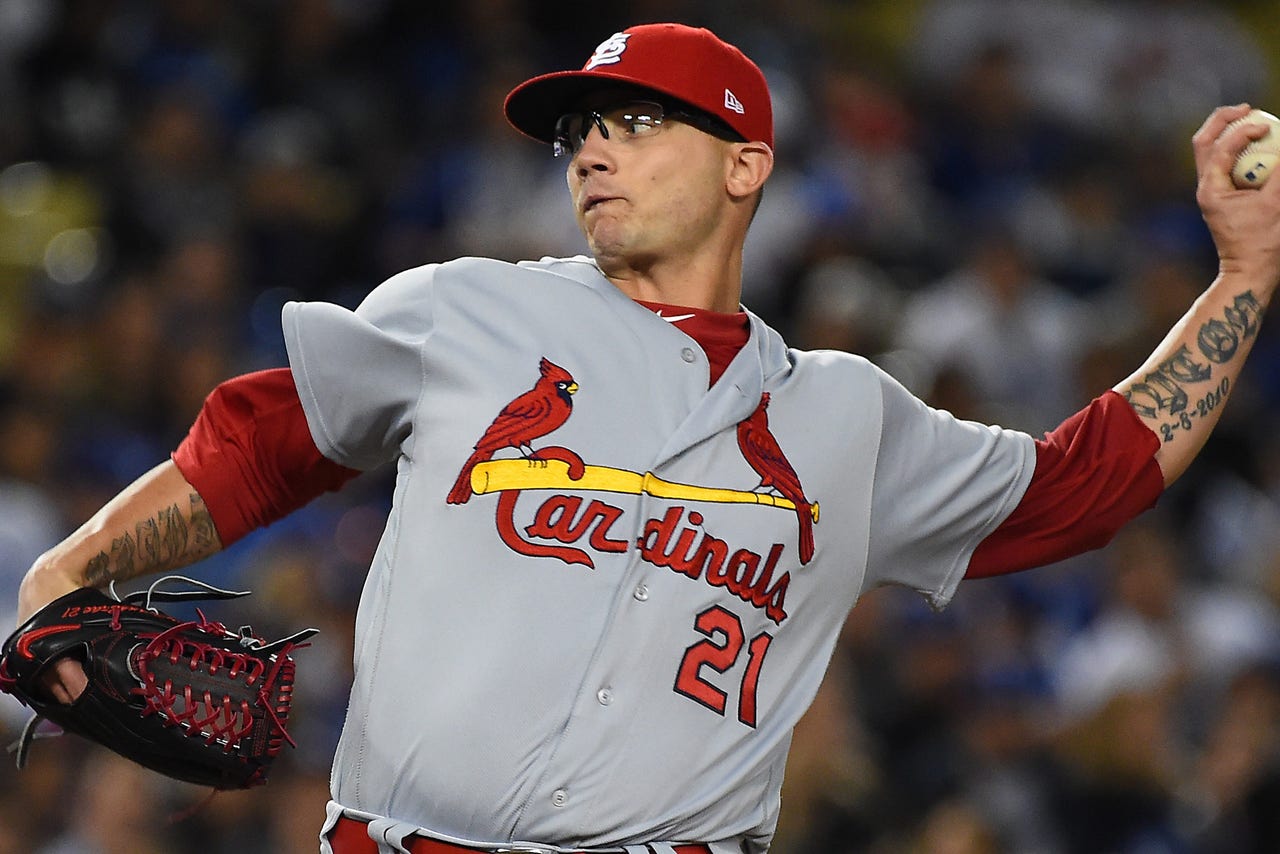 CARDINALS HAD COMPETITION FOR CECIL

The Cardinals were not the only team to offer lefty reliever Brett Cecil a four-year contract in free agency last off-season.

Both the Cubs and Mariners also made Cecil four-year proposals, but at guarantees below the eventual $30.5 million the pitcher received from the Cardinals, sources said.

The Mariners, after losing out on Cecil, signed Marc Rzepczysnki to a two-year, $11 million contract, while the Cubs added Brian Duensing on a one-year, $2 million deal.

Cecil, after a rocky start with the Cardinals, might finally be gaining traction. He has pitched four scoreless innings in his last five appearances, striking out two, allowing two hits, walking none.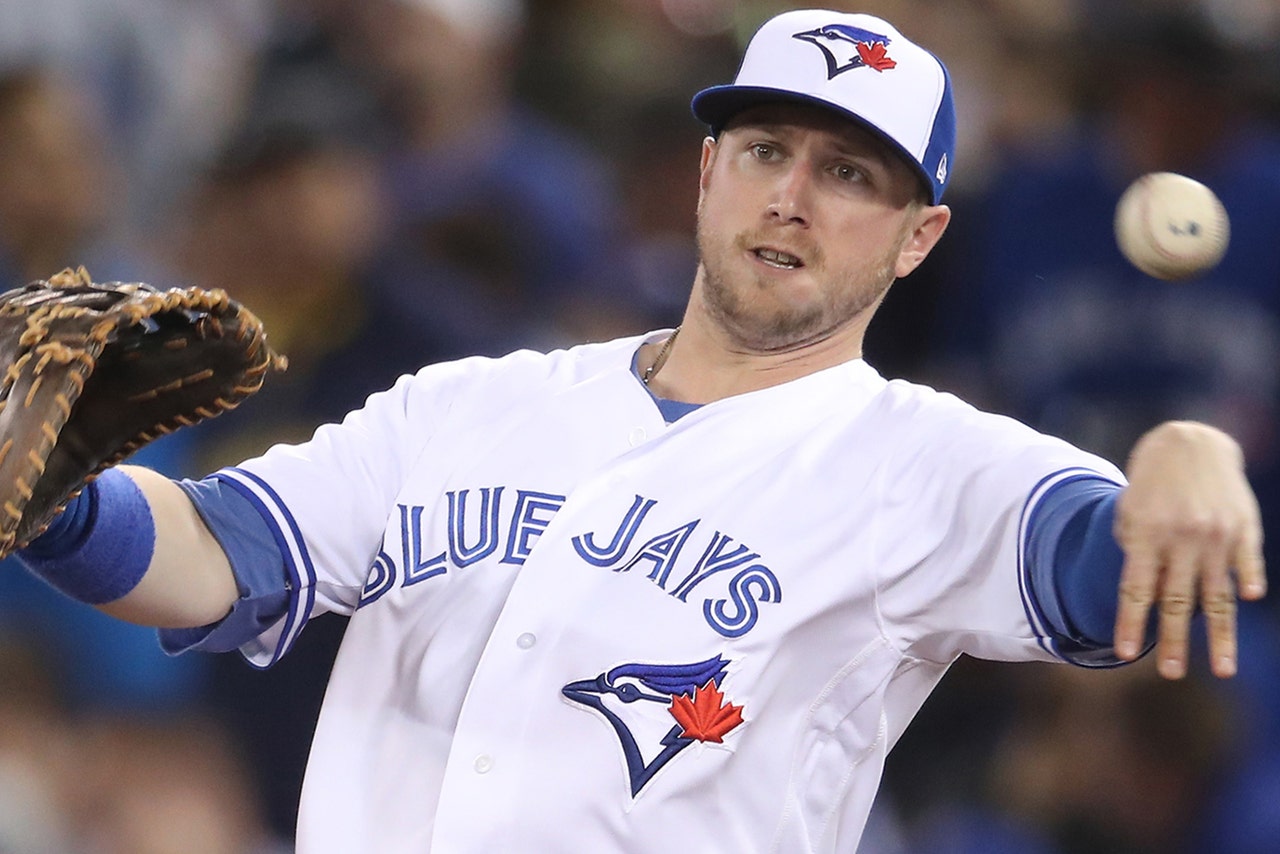 WHERE THERE IS SMOAK, THERE FINALLY IS FIRE

The Blue Jays' signing of first baseman Justin Smoak to a two-year, $8.5 million extension in July was something of a head-scratcher; the money seemed reasonable, but Smoak at the time was a career .225 hitter with a .703 OPS.

Well, the deal suddenly looks like a bargain: Smoak is enjoying a breakout season at 30, batting .276 with 12 homers and an .885 OPS. He is one of several players who helped the Jays weather their storm of early injuries, benefiting from his first regular playing time since 2013.

Smoak's bat still is considered slow, but he has developed a better approach to breaking balls, laying off ones in the dirt, club officials say. His progress does not appear to be a fluke, not when both his contact and hard-hit rates are at career-high levels.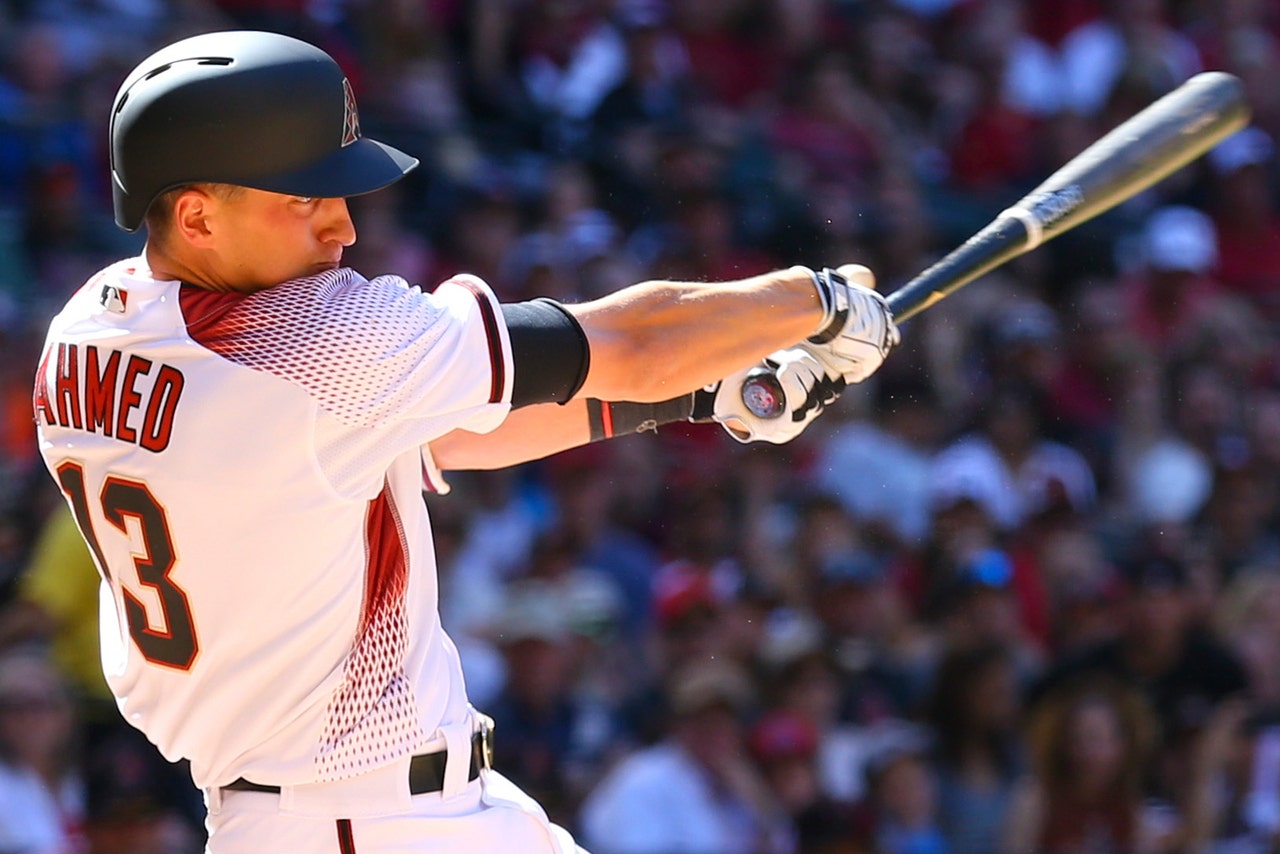 AROUND THE HORN

*The AL East again looks like the game's strongest division; every team is within one game of .500 or above. MLB Network's Matt Vasgersian predicted that both wild cards will come from the East, and he easily could be right.

*How about Diamondbacks shortstop Nick Ahmed, who entered the season with a career .597 OPS but currently is at .752 with five homers?

Ahmed, who struggled with his lower half last season while dealing with a hip injury, surprised some of the new DBacks' officials in spring training with his knowledge of hitting and his stated plan to attack balls in all areas, particularly on the inner half.

*Think about this: Only nine free-agent deals last off-season exceeded the White Sox's $52 million investment in Cuban outfielder Luis Robert - $26 million for the contract, $26 million in penalties.

*And finally, one former player expressed disgust that Giants reliever Hunter Strickland was suspended for only six games, saying, "The proper punishment would be to make him pitch six straight games!"

Or hit.


---
---