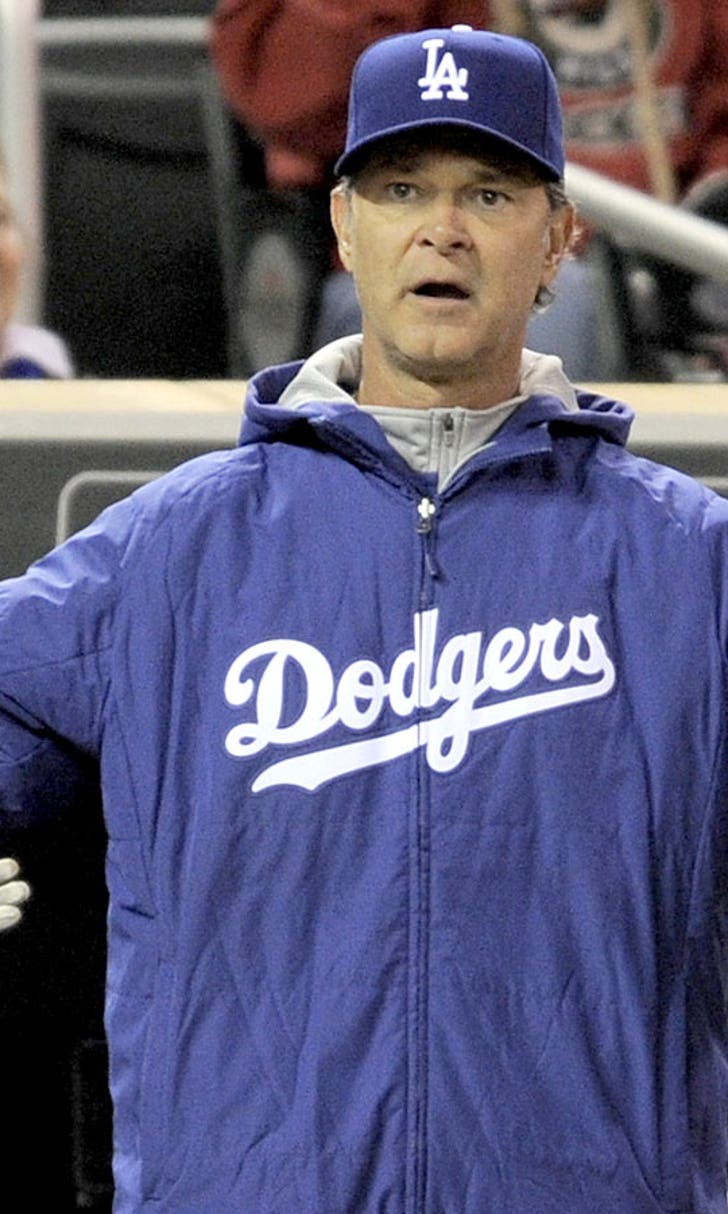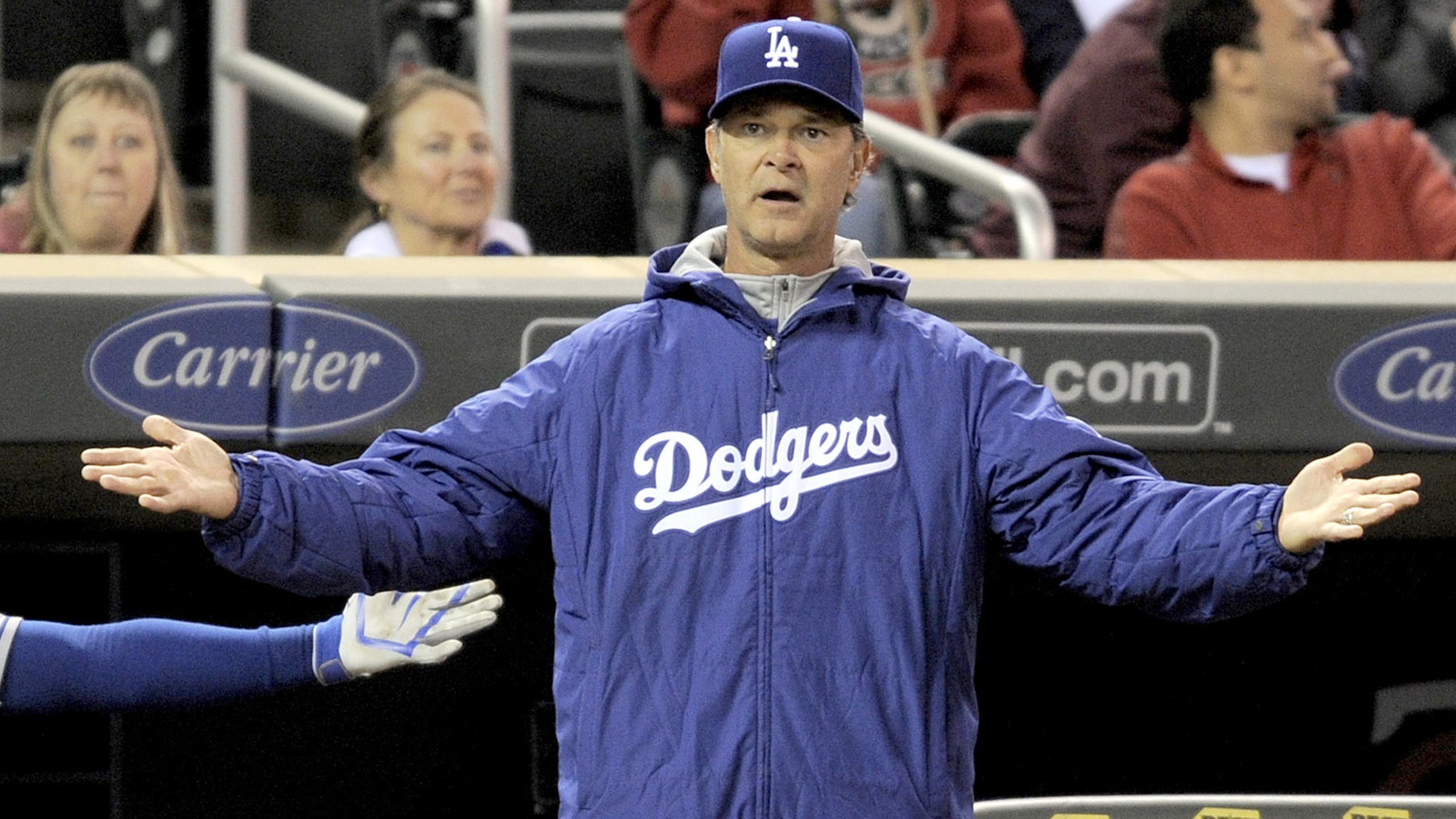 Dodgers take issue with umpires' strike zone over the weekend in St. Louis
BY foxsports • June 1, 2015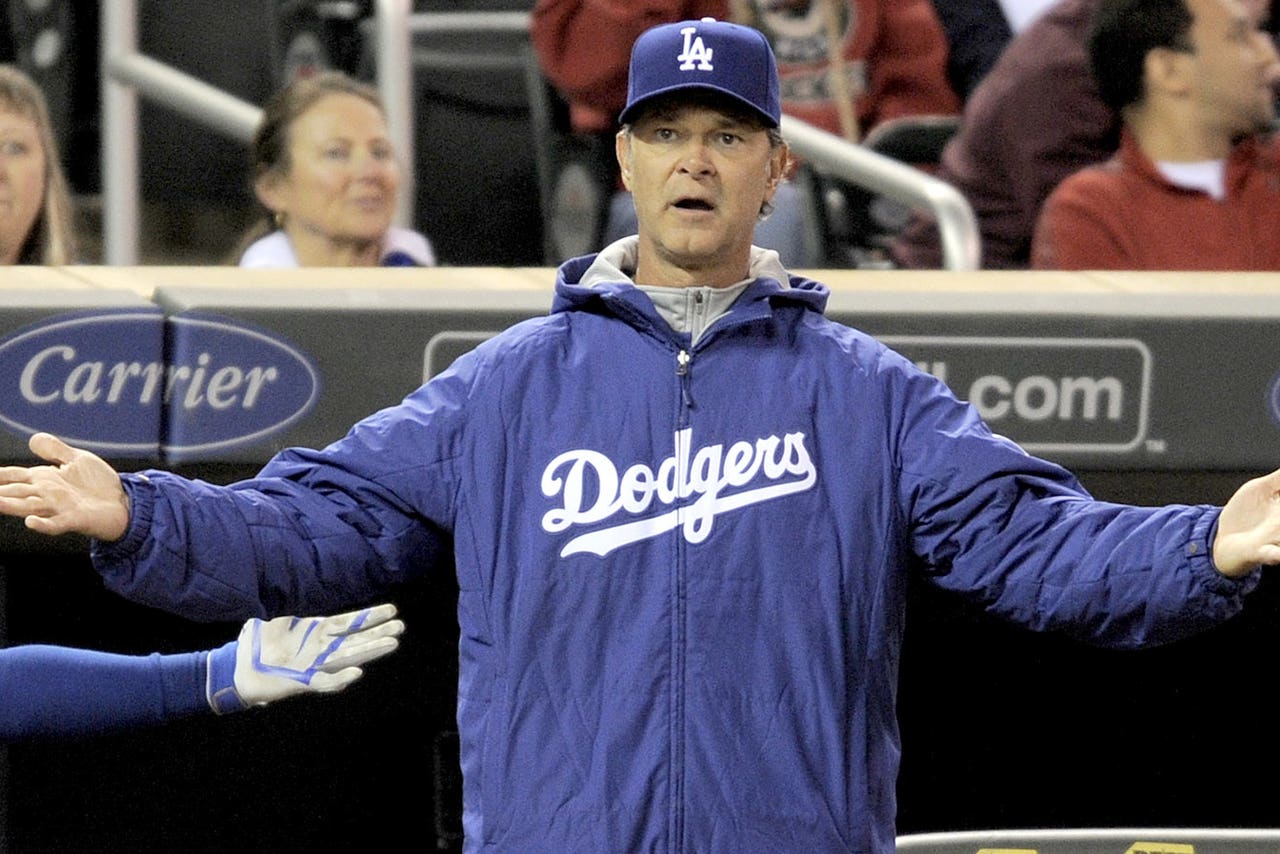 On Friday, Dodgers manager Don Mattingly was ejected in the seventh inning for arguing strikes with home plate umpire Mike Winters. In the bottom half of the inning, catcher A.J. Ellis was ejected for words he exchanged with Winters over his "presentation" of the pitch following a walk to the Cardinals' Matt Carpenter.
According to ESPN's Mark Saxon, Ellis said, "It's almost like he was admitting it was a strike and then putting the onus on me." He continued, "I'm not going to take that from an umpire, because it's not their job to do that. It's their job to make a call on what comes through a strike zone."
On Sunday, Justin Turner was struck out looking by the Cardinals' Trevor Rosenthal to end the game. He then proceeded to give home plate umpire Marty Foster an earful regarding called strikes which he considered to be off the plate. According to Saxon, after the game Turner said, "When you take a good pitching staff and they don't have to throw strikes, that makes them a lot better pitching staff."
Turner also brought up the fact that Rosenthal seemingly got a generous strike zone in the NLDS last year. Has the umpiring been notoriously bad whenever the Dodgers play the Cardinals? Probably not. Are the Dodgers frustrated by continuing to lose to the Cardinals? Probably.
(h/t ESPN LA)
Photo credit: Tom Olmscheid/AP Photo
---
---