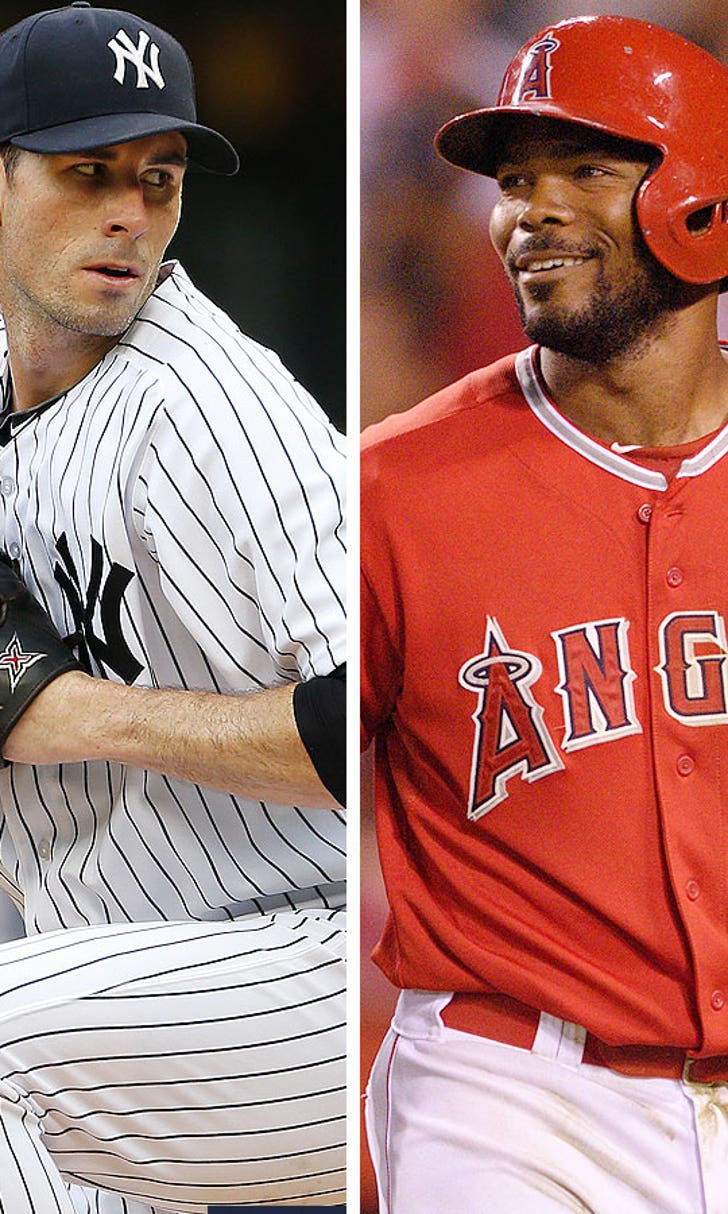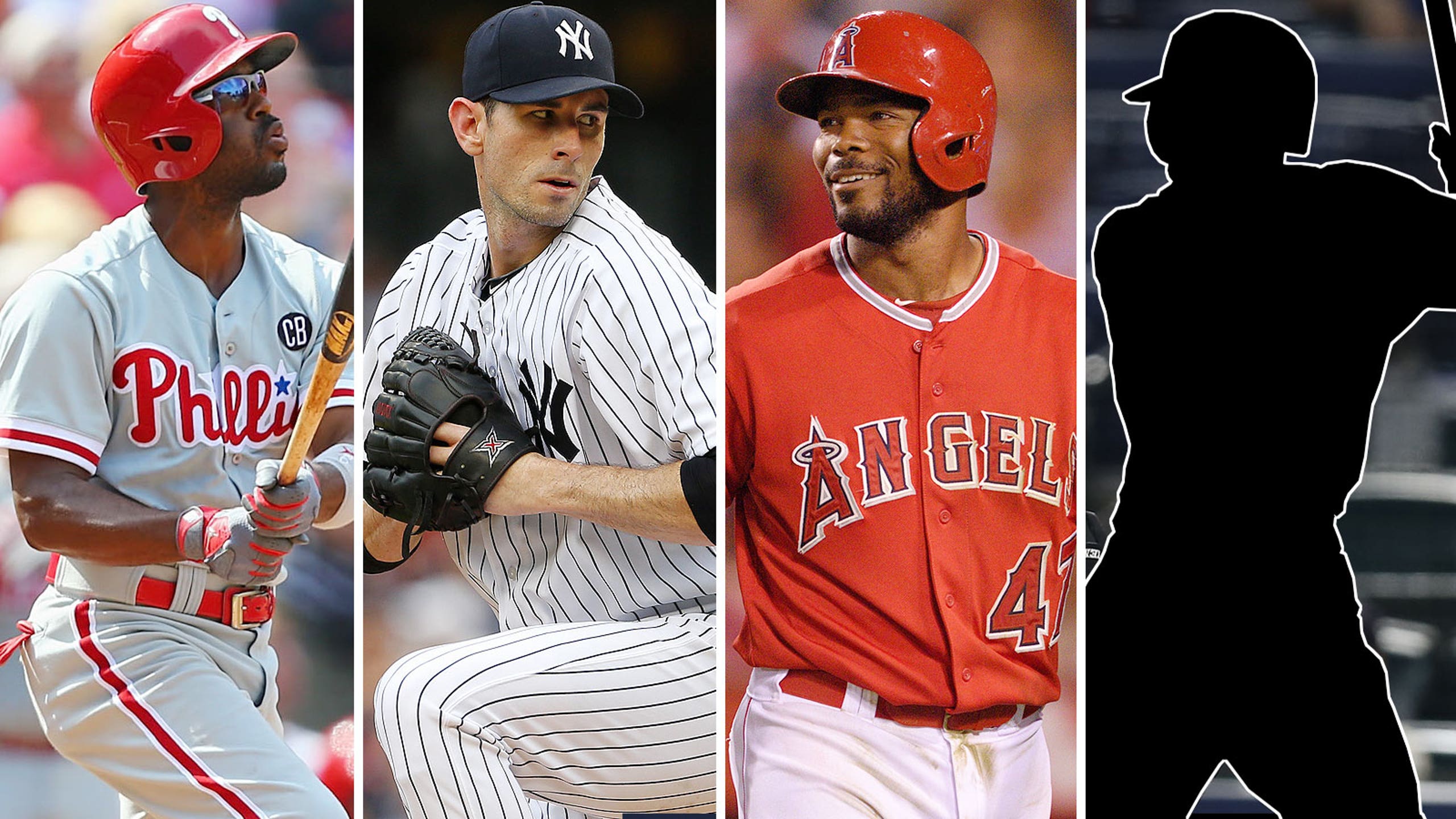 Dodgers make biggest deals on Day 3 with Rollins, Kendrick, McCarthy
BY foxsports • December 11, 2014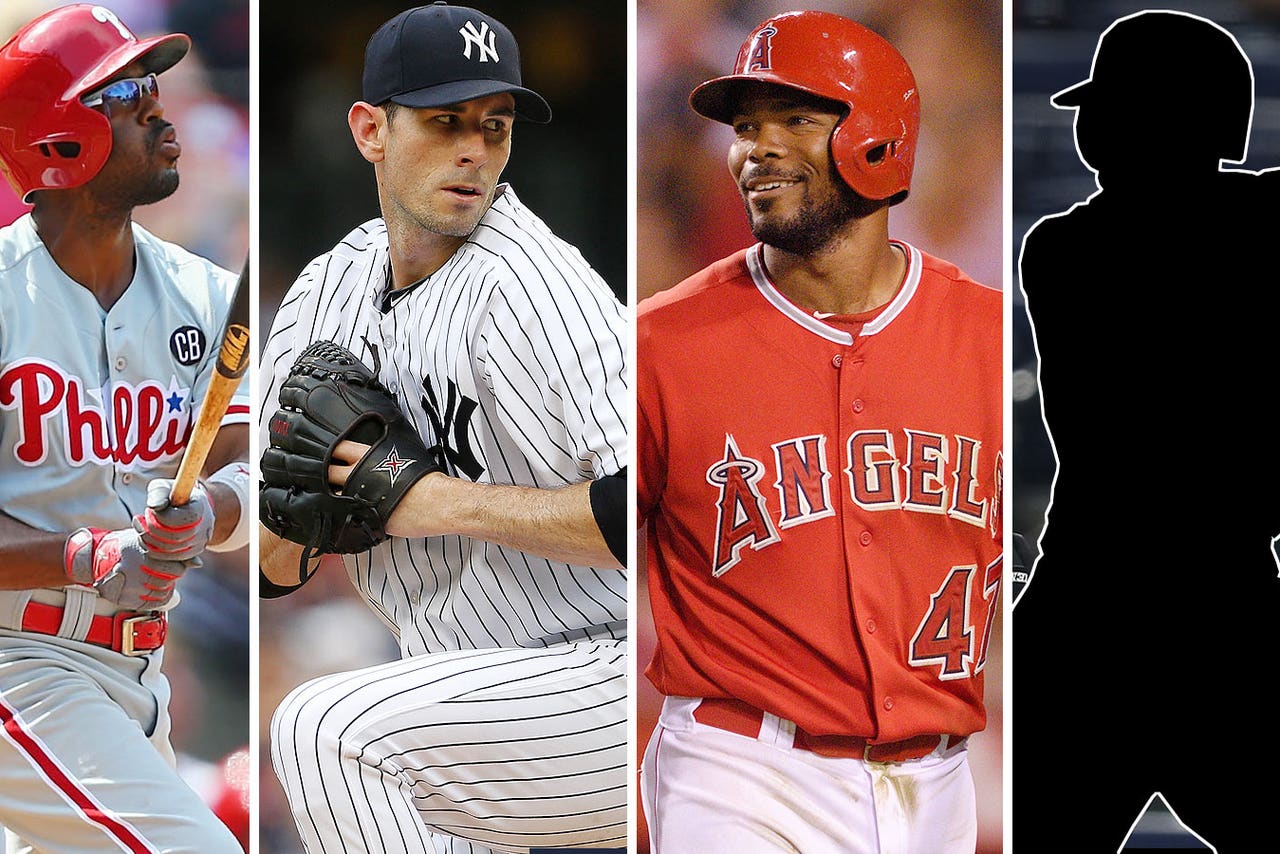 Apparently when the Dodgers lost out on Jon Lester, they decided to get everyone else.
LA made the biggest splash on Day 3 of the Winter Meetings, reshaping its roster with a series of moves, all reported by FOX Sports MLB Insider Ken Rosenthal. When the dust had settled, the Dodgers had a new double play combination in shortstop Jimmy Rollins and second baseman Howie Kendrick, a new workhorse starting pitcher, and a handful of prospects.
You think Andrew Friedman, the team's new president of baseball operations, was trying to impress his bosses?
Wednesday started with the Dodgers trading their All-Star second baseman Dee Gordon, starting pitcher Dan Haren and prospect Miguel Rojas to the Miami Marlins. It turned out they were clearing the way for Kendrick, reaching an agreement to send the Angels pitching prospect Andrew Heaney — one of the four prospects they acquired from the Marlins.
Meanwhile, they worked with the Phillies to bring in Rollins to replace the departed Hanley Ramirez, according to Rosenthal. The return package for the Phillies still was being worked out Wednesday night, and the deal could include a third team, though it was expected that Philadelphia would receive young pitchers.
Then late Wednesday, Rosenthal reported that LA had its back-end starter to replace Haren lined up in Brandon McCarthy.
And the biggest deal might not be done.
Rollins, 36, has been a cornerstone to a Phillies team that went to back-to-back World Series in 2008 and '09, winning a championship in the first trip. The 2007 National League MVP has spent all 15 of his big-league seasons with the club that selected him in the second round of the '96 draft.
His 2,306 hits are the most in Phillies history, and he is the franchise's all-time leader in at-bats and doubles. Rollins is also second only to Mike Schmidt in Phillies history in games played, plate appearances, extra-base hits and total bases, and trails only Billy Hamilton in stolen bases.
Rollins played in 138 games in 2014, his fewest since 2010. He hit .243 — also his lowest mark since hitting the same in '10 — though he still socked 17 home runs and drove in 55 runs. And his .988 fielding percentage tied for the second-highest mark of his career.
Rollins has one year and $11 million remaining on his contract, and is viewed by most as a stop-gap for LA in its continued push for its first championship since 1988.
Corey Seager, a 20-year-old who batted .349 in 118 games split between High-A and Double-A last season, is the team's shortstop of the future. But that future is expected to come in 2016 or perhaps late 2015.
Until then, Rollins will team with Kendrick to solidify the Dodgers' defense up the middle. Kendrick, 31, hit .292 in nine seasons with the Angels and matched a career high with 75 RBI last season. Like Gordon, he has an All-Star appearance under his belt. Kendrick has a $9.5 million salary next year and then can become a free agent.
Gordon, however, is 26 and coming off a breakout year. The second baseman led the league in stolen bases (64) and triples (12) and was elected to his first All-Star Game in only his fourth year in the majors. He's arbitration eligible for the first time this winter and isn't a free agent until after the 2018 season. He hit .289 with 24 doubles, two home runs and 34 RBI in 148 games.
But the Dodgers get an offensive upgrade in Kendrick plus three of the four players they acquired from the Marlins. According to Clark Spencer of the Miami Herald, the other three are second baseman Enrique Hernandez, right-handed reliever Chris Hatcher and catching prospect Austin Barnes.
Heaney for Kendrick win-win for LA teams. More rotation depth for #Angels. And an upgrade over Gordon for #Dodgers, at least for one year.

— Ken Rosenthal (@Ken_Rosenthal) December 11, 2014
Haren, 34, previously has said that he would retire if traded to any team that wasn't the Angels, according to Rosenthal. The Herald's Spencer reported that the Dodgers agreed to pay Haren's $10 million option for 2015 in order for the Marlins to accept the deal.
The right-hander went 13-11 with a 4.02 ERA in 32 starts in 2014. He has thrown 200 innings in seven of his 12 seasons, but not since 2011. He has made at least 30 starts in four straight years. For his career, Haren is 142-122 with a 3.77 ERA.
McCarthy, a 31-year-old right-hander from Glendale, Calif., went 7-5 with a 2.89 ERA in 14 starts for the Yankees last season after the Diamondbacks traded him following a 3-10 start. He pitched 200 innings for the first time. He's 52-65 with a 4.09 ERA in his nine-year career.
The Marlins acquired Hernandez in a deadline deal with the Houston Astros this August. In 18 games with the Marlins, the rookie hit .175 with two doubles, a triple, two homers and six RBI. He was an internal candidate for the second-base job, but also played outfield when both Giancarlo Stanton and Marcell Ozuna got injured.
Hatcher, who received an invitation to spring training after being designated for assignment last winter, wound up with the club after Carlos Marmol and the majority of the Marlins' bullpen struggled. Hatcher, who turns 30 next month, went 0-3 with a 3.38 ERA in 52 outings. A converted catcher, he throws an upper-90s fastball and a tough slider. Hatcher was used in the sixth and seventh innings.
Miami had added Barnes to the 40-man roster this month. Between Class-A Jupiter and Double-A Jacksonville, he hit .304 with 31 doubles, four triples, 13 homers and 57 RBI. Barnes, who turns 25 this month, split time at second, third and catcher in the minors.
Christina De Nicola of FOX Sports Florida contributed to this report.
---
---