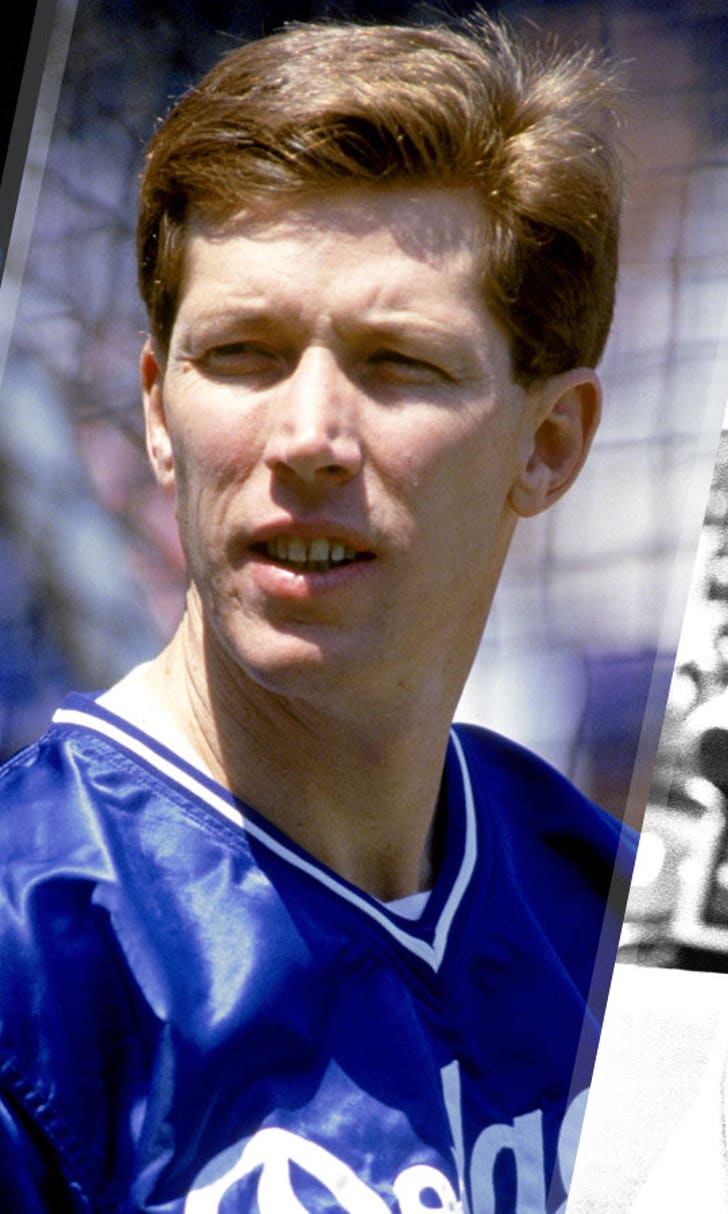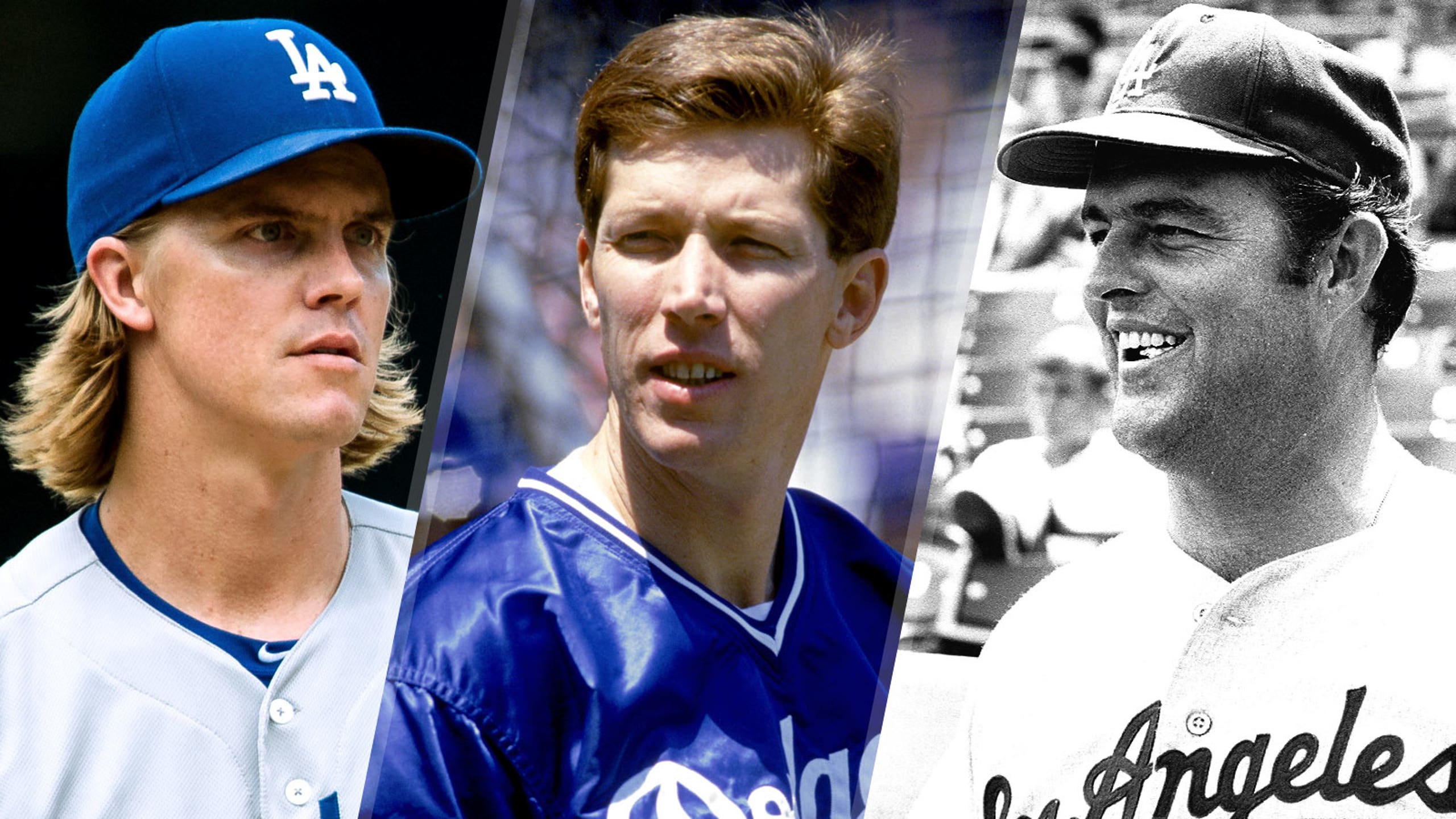 Dodgers destiny: How Drysdale's, Hershiser's & Greinke's historic streaks are connected
BY foxsports • July 24, 2015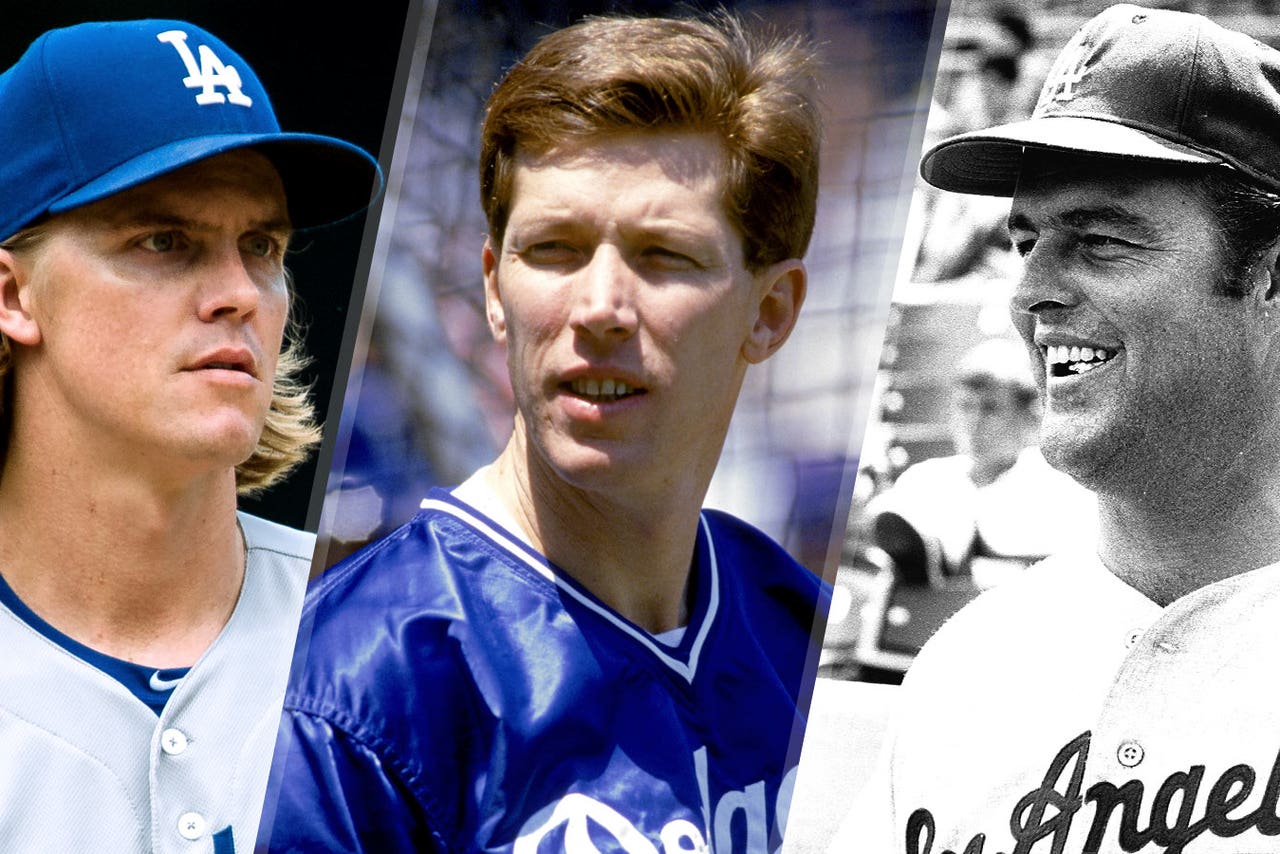 Amid a historic scoreless streak, Zack Greinke has placed himself among Dodgers pitching greats Don Drysdale and Orel Hershiser, but the trio's connection extends beyond their proximity in the record books.
There's an uncanny continuity to the Dodgers pitchers' dominant stretches that runs like a thread through the annals of franchise history.
It starts from May 14 to June 8, 1968, when Don Drysdale did something no pitcher had ever done, recording 58 2/3 consecutive scoreless innings, surpassing Walter Johnson's record of 55 2/3 scoreless innings in a row in 1913.
His historical feat didn't come without its share of controversy, though.
With 44 scoreless innings already in the books, Drysdale loaded the bases with no outs in the top of the ninth on May 31 against the rival Giants.
Drysdale then plunked Giants catcher Dick Dietz, but Dietz was denied a hit-by-pitch because he was ruled to have failed to make an attempt to avoid the pitch. Drysdale then retired Dietz and the following two batters to notch his sixth consecutive shutout and keep the streak intact.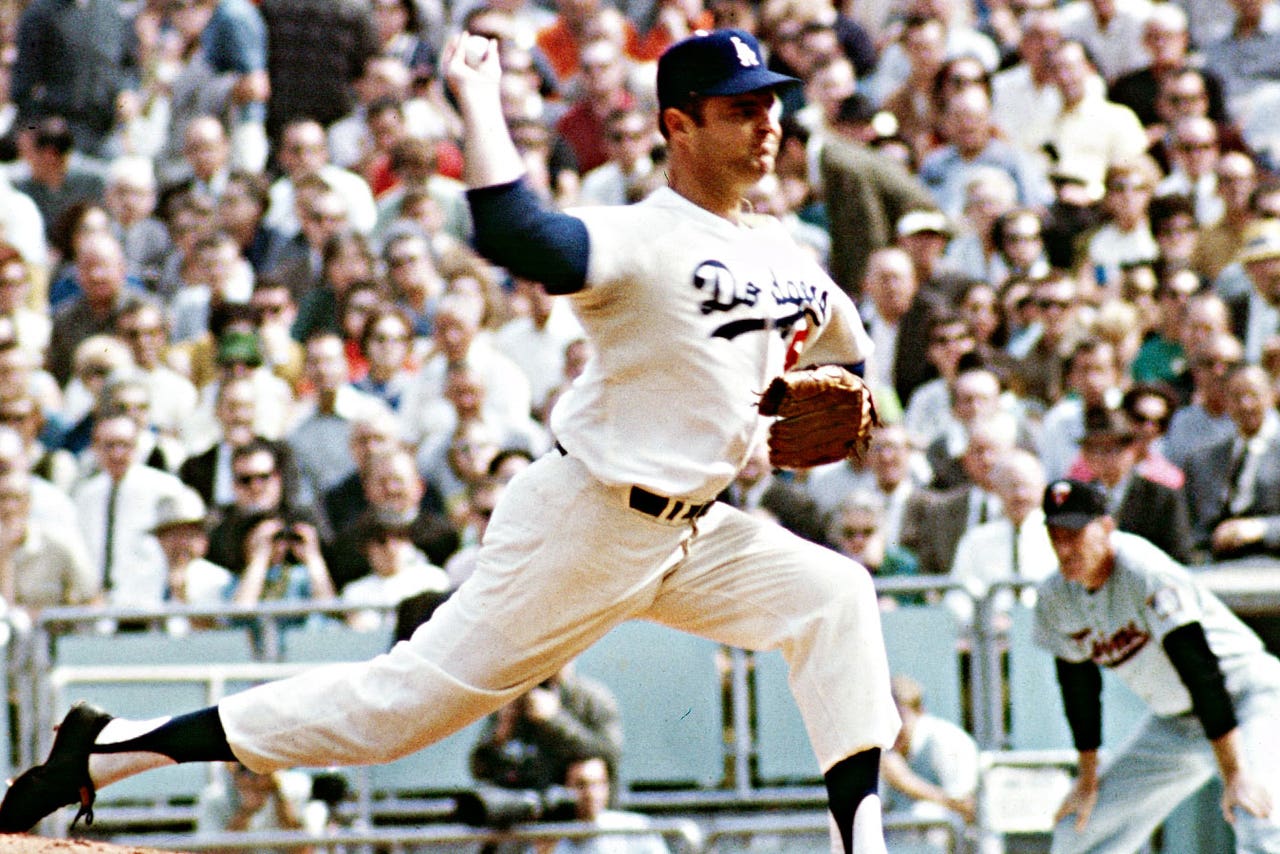 Drysdale pitches against the Twins in Game 4 of the 1965 World Series at Dodger Stadium.
The record seemed unapproachable, yet 20 years later, it was surpassed, fittingly by another Dodgers right-hander.
After nine shutout innings in his last outing of the 1988 regular season, Hershiser would have been content to tie Drysdale's record but was sent back out onto the mound for the 10th inning by manager Tommy Lasorda.
"Orel didn't want to go out there for the 10th inning," Lasorda said. "I said to him, 'You get your ass out there and break the record.'"
Hershiser heeded Lasorda's command and broke Drysdale's record with 59 consecutive scoreless innings, compiling six shutouts during the magical streak.
Like Drysdale, Hershiser's streak was accompanied by controversy, which also came against the Giants.
With Hershiser at 42 scoreless innings, the Giants had runners on the corners with one out when Brett Butler was called for interference after sliding into Dodgers shortstop Alfredo Griffin to break up a double play.
A run would have scored on the play.
"I remember running off the field yelling, 'Dick Dietz revisited! Dick Dietz revisited!'" Hershiser recalled. "I think Tommy Lasorda was the only one in the dugout who knew what I meant."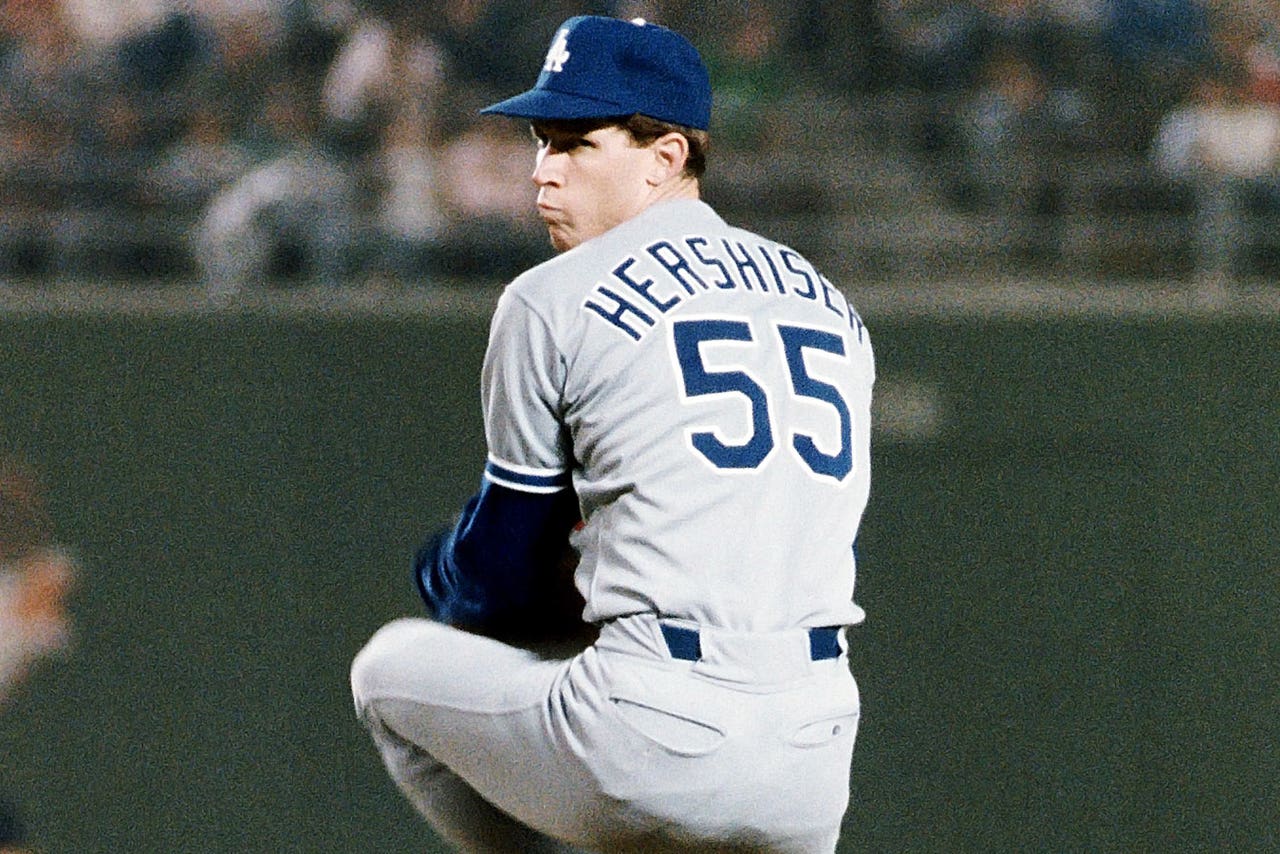 Hershiser during the 10-inning scoreless outing that broke Drysdale's record.
Drysdale, then a member of the Dodgers broadcast team, witnessed the entire streak and was there to congratulate Hershiser and interview him after the final inning of his outing, a priceless moment of solidarity between the two.
Twenty-seven years later, that moment could soon be recreated by Hershiser and Greinke.
The 31-year-old righty needs 15 2/3 more scoreless innings to eclipse the Dodgers great for the scoreless innings record.
Hershiser, like Drysdale, has become a member of the Dodgers broadcast team, and has been tracking Greinke's streak from a bird's-eye view.
"I'm cheering for this. I want this to happen. I've had my day," Hershiser said. "I want Zack and the next Dodger championship team to have their day."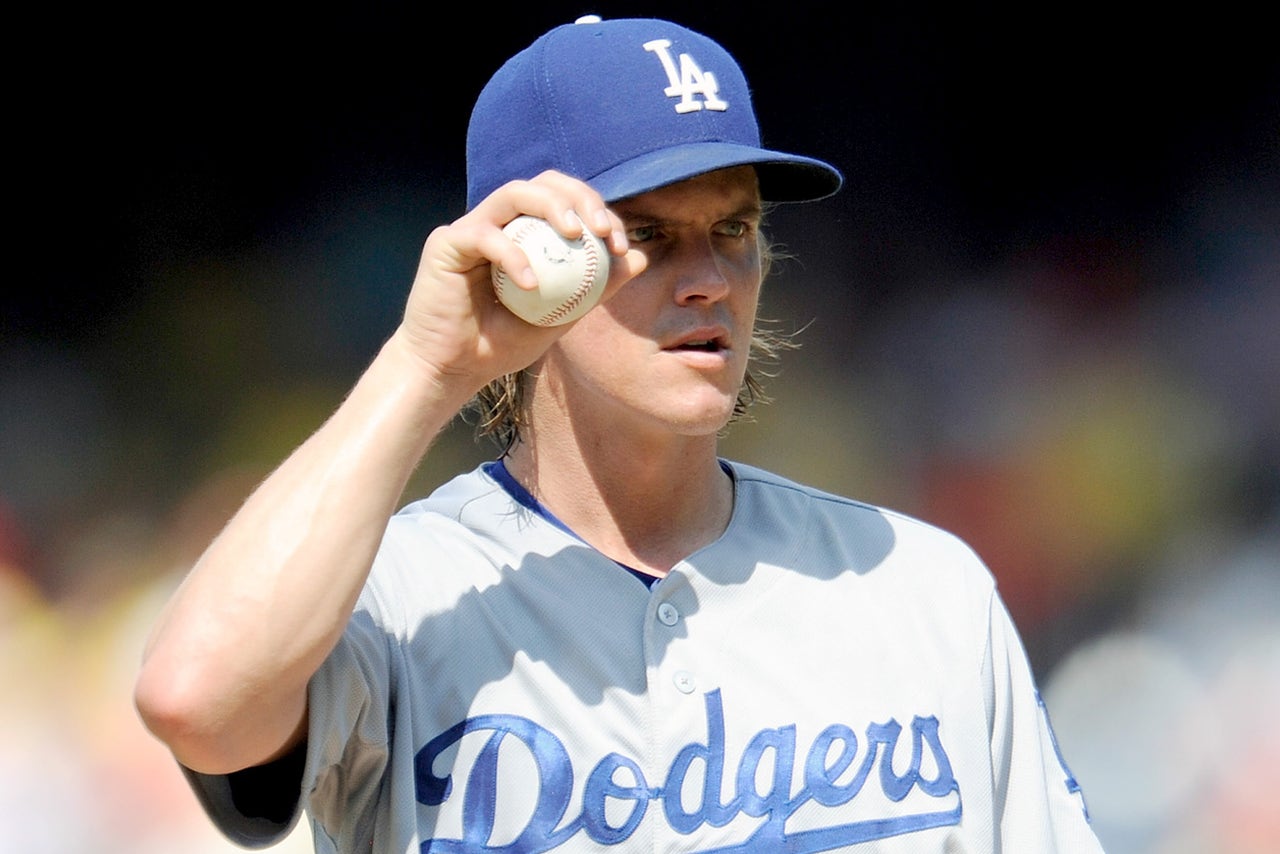 Zack Greinke needs 15 2/3 more shutout innings to break Orel Hershiser's record.
The commentator connection isn't the only thread that ties the Dodgers pitchers together.
On Thursday, Sept. 15, 1988, in the middle of Hershiser's historic streak, he and his wife welcomed their son Jordan into the world.
Greinke postponed his start on Friday to be with his wife, Emily, on Thursday as she gave birth to their first child, a son named Bode.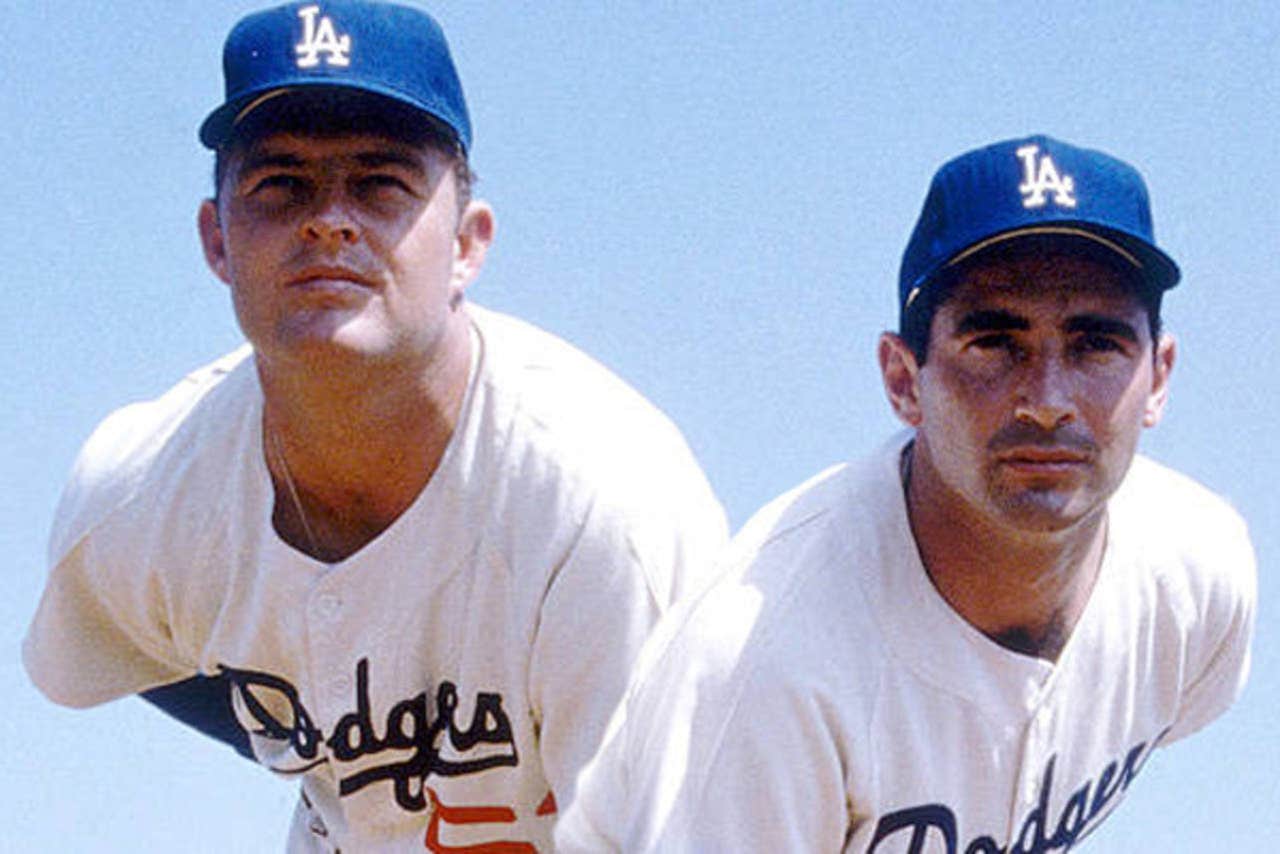 Don Drysdale (left) and Sandy Koufax.
While each pitcher's tenure with the Dodgers has varied, they have all been the righty counterpart to the greatest left-handed pitchers in franchise history: Sandy Koufax, Fernando Valenzuela and Clayton Kershaw.
Greinke has yet to experience a hitch in his scoreless streak, other than his wife's labor postponing his start.
However, there's another more notable disparity between him and his record-setting predecessors.
He hasn't won a World Series with the Dodgers.
The last time the franchise won? 1988, the year of Hershiser's record streak.
---
---