Major League Baseball
Major League Baseball
Dodgers busy improving aging stadium before season
Published
Jan. 9, 2013 12:27 a.m. ET

Having spent more than $200 million to bulk up their starting pitching this winter, the Los Angeles Dodgers are turning their attention to improving the aging stadium they've played in since 1962.
President and CEO Stan Kasten said Tuesday the goal is to improve the experience for fans while preserving the history of the third-oldest ballpark in the major leagues.
''This is more than a Band-Aid,'' he said. ''I think this will stand up for a very long time.''
Kasten said he planned to talk with Commissioner Bud Selig this week about holding a future All-Star game at the stadium now that it's undergoing one of Hollywood's biggest makeovers. It last hosted the Midsummer Classic in 1980, with new ballparks having long surpassed it in the pecking order.
''That will never be an excuse again,'' Kasten said.
He unveiled the changes for the upcoming season - estimated to cost $100 million - as heavy equipment rumbled around the field.
''We do still think we're going to get done by Opening Day, but it's going to be a scramble,'' Kasten said. ''It might leak into the season.''
Among the upgrades are two high-definition video boards in left and right field that will be 22 percent bigger with the original hexagon shape of both being restored; a new sound system that will be heard on the concourses and in the restrooms; and an improved Wi-Fi and cell antenna system so fans can better use their mobile devices inside the ballpark.
The video boards' viewing area will be 66 percent larger, allowing for more video content and stats to be shown.
''We want to provide fans with the kind of information they're used to seeing at home,'' said Janet Marie Smith, senior vice president of planning and development who was hired by Kasten after they worked together on Turner Field in Atlanta.
''Our first and number one goal was to do things that touch all fans,'' she said.
The changes also include wider concourses; more locations for fans in wheelchairs and their companions; new food stands and menus; and new field level entry plazas and bullpen overlooks to create standing room areas with views of the game.
''You're going to feel like you're in a place that you love,'' Kasten said.
The players haven't been forgotten, either, with major changes to what Kasten described as ''these really awful clubhouse facilities.''
The home clubhouse is being doubled in size, the training and conditioning areas are being expanded, and new batting cages are being installed. The visitors' clubhouse won't be made over, but opposing players will have a weight room and batting cage on their own side for the first time. Previously, visiting teams had to enter the Dodgers' clubhouse to use those areas.
''The players are loving it, and we've involved them every step of the plan,'' Kasten said.
Two to four rows of seats are being removed from the back of the field, loge, reserve and upper reserve levels to create an additional 8 to 15 feet of room for walking the concourses, but it won't change the stadium's capacity of 56,000.
Smith said the Dodgers are going through their historical items and will be putting many on display for the first time, including MVP, Cy Young and Gold Glove awards.
The team's 10 retired numbers will be part of a display at the Top of the Park level behind home plate, while a kids area on the reserve level will include life-sized bobbleheads, and six oversized World Series rings representing each of the Dodgers' championships will be installed on the first base side of the stadium.
The Dodgers had a hot dog taste test on Monday, but Kasten was quick to say they won't be messing around with the famed Dodger Dog.
---
---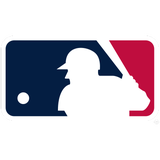 Get more from Major League Baseball
Follow your favorites to get information about games, news and more
---