Major League Baseball
Major League Baseball
Dodgers 7, White Sox 6
Published
Jun. 16, 2012 7:32 a.m. ET

The anticipated duel between Clayton Kershaw and Chris Sale never materialized. Both aces folded midway through a seesaw game that went to the Los Angeles Dodgers because their relievers performed a little bit better than their counterparts on the Chicago White Sox.
James Loney scored the go-ahead run on a wild pitch by Matt Thornton in the eighth inning, and the Dodgers beat the White Sox 7-6 on Friday night in the opener of an interleague series between division leaders.
Alex Rios hit his second homer of the game in the top half of the eighth, but the Dodgers went in front again in the bottom half.
Loney started the winning rally with a one-out single against Thornton (2-4). Dee Gordon walked and Elian Herrera grounded into a fielder's choice, putting runners at the corners. Bobby Abreu batted for Ronald Belisario (2-0) and Gordon took off for second as Thornton's first pitch to Abreu bounced past A.J. Pierzynski.
''We weren't holding the guy on, so there was no need to rush the pitch,'' Pierzynski said. ''He just made a bad pitch. It happens.''
Belisario pitched 1 1-3 innings for the victory and Kenley Jansen worked a perfect ninth for his 11th save in 14 chances.
Kershaw was charged with five runs - four earned - and eight hits over six innings with seven strikeouts.
''Baseball goes in cycles and it has its ups and downs,'' Kershaw said. ''I mean, this game's not easy. Just because you had a couple of good starts, this game will continue to humble you. So you've just got to keep battling and competing.
''They have some big-name guys over there. The lack of familiarity didn't really bother me too much, but it's definitely different that facing the same teams in the NL West over and over again. That's for sure.''
Sale, trying to win his sixth straight start, took an AL-leading 2.05 ERA into his marquee matchup against Kershaw, the reigning NL Cy Young Award winner. But Chicago's 23-year-old left-hander didn't get out of the sixth inning as the Dodgers rallied against Sale and Jesse Crain for five runs, giving them a 6-5 lead.
''Usually when we've had Sale on the mound, we're in pretty good shape. But they battled and just beat us,'' slugger Adam Dunn said.
Ivan De Jesus hit for Kershaw during the big rally and singled home a run to trim Chicago's lead to 5-3 after an RBI double by Juan Uribe. Gordon came up after De Jesus and bunted a line drive that tipped off the glove of first baseman Paul Konerko. But second baseman Gordon Beckham, heading toward first to cover on the botched sacrifice, was right there to catch it.
At that point, rookie manager Robin Ventura replaced Sale with Crain, who gave up a tying two-run double by Herrera and an RBI single by Juan Rivera that gave the Dodgers their first lead. But Rios erased that advantage when he belted a leadoff drive in the eighth.
Sale was charged with five runs, seven hits and a season-high four walks in 5 2-3 innings after allowing no more than three runs in any of his 11 previous major league starts.
''You feel good with him on the mound and a 5-1 lead in the sixth inning with the way he's been throwing, but tonight he just didn't get it done,'' Pierzynski said. ''He walked too many guys. He walked Jerry Hairston three times, he walked Dee Gordon twice, and a couple other guys. That just can't happen. We were behind in the count on every guy.''
Dunn gave the White Sox a 2-0 lead in the first, driving an 0-2 pitch to right for his major league-leading 23rd homer and fourth of his career against Kershaw. The 12-year veteran has connected in each of his last five starts.
''Against a guy like Kershaw, if you can get early runs it's great,'' Dunn said. ''He's obviously one of the best in the game, if not the best, so you try to be aggressive and try to get something you can hit because he's got so many good pitches. I fell behind 0-2, so I was just trying to put the ball in play and ran into one.''
The Dodgers also scored in the first when Gordon walked and came all the way around on Herrera's double. Herrera advanced on Pierzynski's sixth passed ball of the season, but was stranded when A.J. Ellis grounded out.
The third inning began a string of three consecutive innings in which the White Sox scored one run. Konerko hit an RBI single, Alexei Ramirez scored on a throwing error by Gordon after he charged Orlando Hudson's infield hit to shortstop, and Rios added his seventh homer to make it 5-2.
NOTES: Dunn has homered seven times in 74 at-at-bats against lefties, compared to none last season in 94 at-bats. ... Sale, who spent his two previous big league seasons as a reliever, batted in a regular-season game for the first time and had two strikeouts along with a sacrifice bunt. ... This is the sixth interleague series between the Dodgers and White Sox, who have shared the Camelback Ranch spring training facility at in Glendale, Ariz., since 2009. ... Kershaw's only other regular-season start against the White Sox was on June 26, 2008, when he pitched four innings in a 2-0 loss to John Danks at Dodger Stadium.
---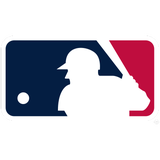 Get more from Major League Baseball
Follow your favorites to get information about games, news and more
---