Major League Baseball
Major League Baseball
Dodgers 3, Brewers 0
Published
May. 18, 2011 7:56 a.m. ET

The Dodgers finally got enough runs to win a ballgame - barely.
Having Hiroki Kuroda on the mound made it easier to get it done.
Kuroda outpitched former teammate Randy Wolf with his second straight scoreless outing, Matt Kemp hit a two-run homer in the first inning, and Los Angeles beat Milwaukee 3-0 on Tuesday night to snap the Brewers' four-game winning streak.
''I got that one hit off (Wolf) to score those runs, and he shut us down after that,'' said Kemp, who came in 0 for 5 with five strikeouts against Wolf. ''But Kuroda pitched a helluva game. All he needed was two runs today, and that got the job done.''
Rookie Jerry Sands drove in the third run with a ninth-inning double, his eighth since being promoted April 18. It was the fifth time this season that the Dodgers won when scoring three runs or fewer - including last Wednesday at Pittsburgh, when Kuroda pitched two-hit ball over seven innings in a 2-0 win.
''Kuroda pitched a great game,'' Wolf said. ''He made the big pitches in big situations and got a couple of groundballs when he needed to. He's having a good year so far.''
Kuroda (5-3) allowed six hits in 7 2-3 innings, struck out seven and walked three. The right-hander pitched with two men on in three of the first four innings, but escaped unscathed each time.
In the first, Kemp went to the wall in right-center to flag down Casey McGehee's two-out drive with runners at the corners. In the fourth, Carlos Gomez grounded into an inning-ending double play after singles by Yuniesky Betancourt and Jonathan Lucroy.
Wolf hit his 32nd career double over Andre Ethier's head in right field leading off the third, extending the Brewers' streak to 14 consecutive games with a two-base hit. But he was stranded at third when Ryan Braun struck out and Prince Fielder flied out. The Brewers' top two run producers both came in batting over .300 with runners in scoring position.
''He was good,'' Fielder said of Kuroda. ''He didn't make too many mistakes and kept the ball down for the most part.''
Kuroda gave up an infield single by Rickie Weeks leading off the eighth, then was charged with his first balk in 557 1-3 innings since joining the big leagues in 2008. But Corey Hart and Braun both flied out, and Kenley Jansen retired McGehee on a foul pop after walking Fielder.
Matt Guerrier pitched a perfect ninth for his first National League save and second of his career.
Wolf (3-4) threw 119 pitches over 5 1-3 innings, allowing two runs and five hits with two strikeouts and a season-high four walks. The left-hander's departure was hastened by a 28-pitch first inning and a 30-pitch third inning.
''They were making me work tonight - and I was, too. I wasn't very sharp tonight,'' said Wolf, who escaped a bases-loaded jam in the fourth. ''I got into a ton of 3-2 counts and wasn't able to put guys away early in the count and get some contact. Obviously, that first-inning mistake was the ballgame, really.''
Ethier drew a two-out walk and Kemp drove a 3-1 pitch the other way to right-field fence for his team-high eighth homer and second in 16 games.
''Having played with Matt, I know his strength is right-center to right field,'' Wolf said. ''He's got that inside-out swing and he's a big strong guy. I just didn't hit my spot there. I wanted the pitch up. I wanted it elevated above the belt, but it was thigh-high and in a zone where he could do some damage.''
Fielder came within a few feet of tying it in the sixth, hitting a drive to Kemp on the warning track in center field after Braun's leadoff single.
''This field here, man, sometimes it'll rob you of home runs. I know that from playing here all the time,'' Kemp said. ''At night, it's definitely hard to hit home runs.''
Notes: Kuroda was charged with only two balks in 1,700 1-3 innings over 11 seasons with Hiroshima of the Japanese League. ... A moment of silence was observed for Hall of Famer Harmon Killebrew, who died Tuesday at age 74. He played at Dodger Stadium in the 1965 World Series and homered against Don Drysdale in the Minnesota Twins' Game 3 loss. ... Brewers radio play-by-play man and ex-major leaguer Bob Uecker, who starred on the television sitcom ''Mr. Belvedere'' in the late 1980s, recalled the time Killebrew made a guest appearance. ''The script of that particular show called for me to play a game against my son's Little League team,'' Uecker said. ''So I went out and I got Harmon, Ernie Banks, Willie Mays, Mickey Mantle, Johnny Bench and Reggie Jackson. That was my team. And they all showed up. It's one of the pictures I have that when I look at it, I say: 'Geez, what a picture this is. They're all Hall of Famers.''' Uecker also is enshrined at Cooperstown - in the broadcasters' wing. ... Milwaukee placed LHP Mitch Stetter on the 15-day disabled list because of because of irritation in his left hip, making him the 11th player the team has put on the DL since the final week of spring training. They also designated RHP Sean Green for assignment and selected the contract of C Mike Rivera from Triple-A Nashville.
---
---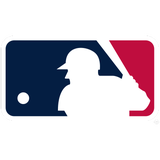 Get more from Major League Baseball
Follow your favorites to get information about games, news and more
---