Did the Blue Jays misread the market on Edwin Encarnacion?
Published
Jan. 6, 2017 5:32 a.m. ET

The one thing that remains puzzling about the Blue Jays' handling of Edwin Encarnacion is the team's quick pivot to Kendrys Morales in free agency.

If Encarnacion's agent, Paul Kinzer, made a questionable decision by failing to seize upon the Jays' initial four-year, $80 million offer, didn't the club also misread the market?

Few question Morales' offensive ability. As a switch-hitter, he will help balance the Jays' lineup. But at 33, he is only five months younger than Encarnacion. And the trade and free-agent markets included plenty of other left-handed hitting options, some of whom — unlike Morales — also add defensive and baserunning value.

The free-agent class included Dexter Fowler, Josh Reddick, Jon Jay, switch-hitter Carlos Beltran and several others who remain unsigned — Luis Valbuena, Michael Saunders, Brandon Moss, Pedro Alvarez, Colby Rasmus. The trade market included — and still includes — the Mets' Jay Bruce and Curtis Granderson, Yankees' Brett Gardner and Mariners' Seth Smith.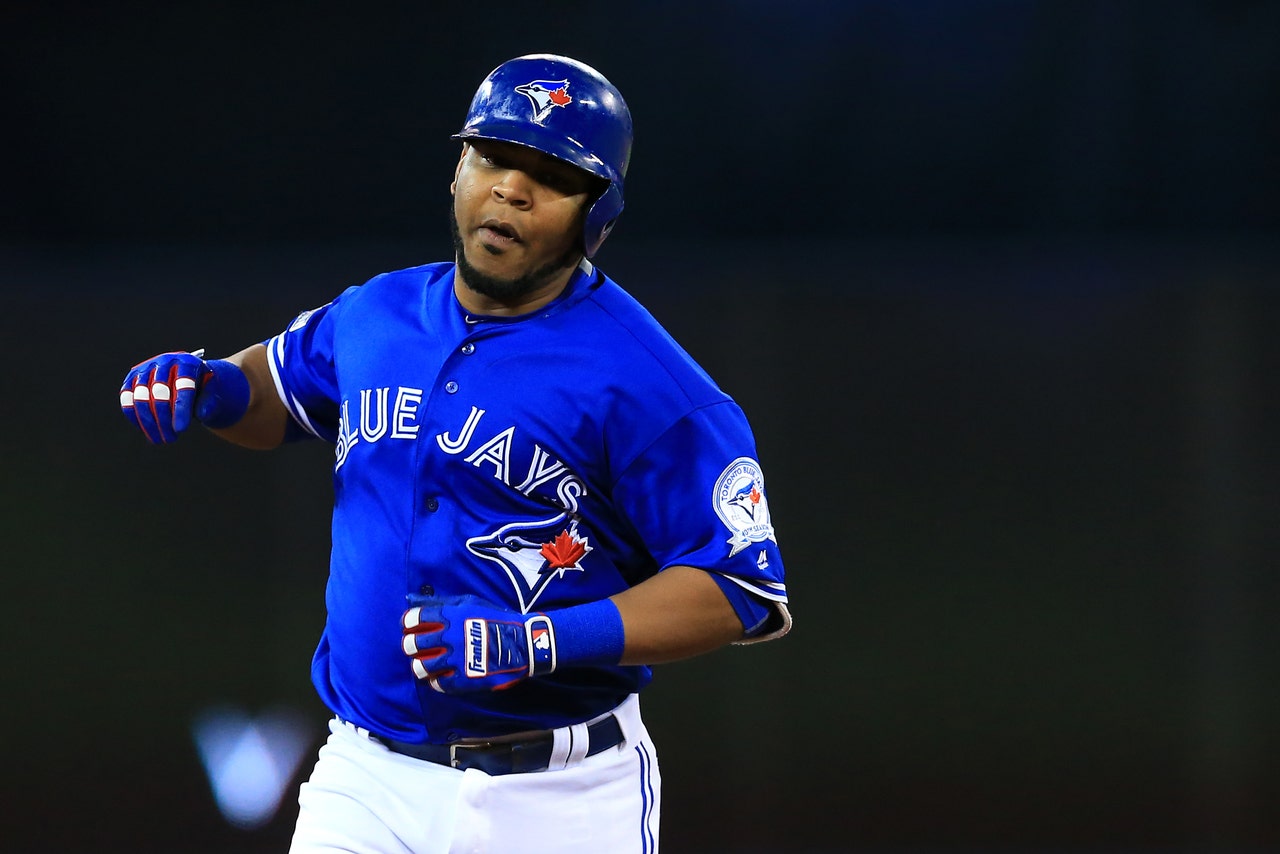 The Jays might view Morales on a three-year, $33 million deal as better than all of those alternatives — and remember, they scored big with their early signings of free-agent pitchers J.A. Happ and Marco Estrada last offseason, both of which were questioned at the time.

Still, if the Jays truly wanted Encarnacion, they could have kept their options open and allowed him to explore the market. Both the Dodgers' Justin Turner and Pirates' Ivan Nova returned to their respective clubs for less money than they sought initially in free agency.

The Blue Jays, by contrast, made Encarnacion a seemingly modest offer in spring training — a two-year extension with two option years and a reworking of his $10 million salary in 2016, according to Rogers SportsNet.

They then made him what proved to be a take-it-or-leave-it proposal before the market opened, one that he was likely to refuse so early in the process, even though it proved better than the deal he ultimately landed with the Indians.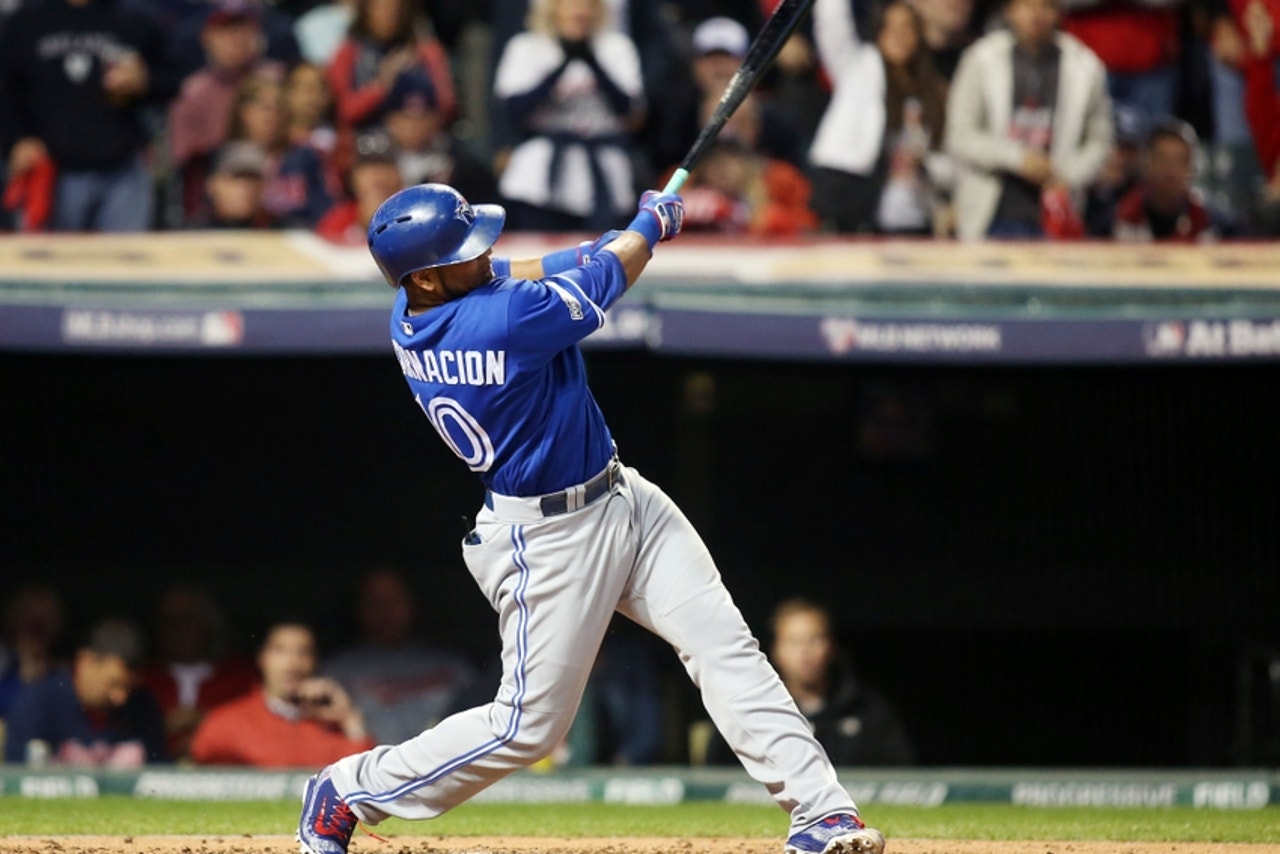 Rarely do major free agents re-sign with their teams days before other clubs can start bidding — and rarely do teams act so abruptly when trying to retain star players. The Jays signed Morales on Nov. 18, then all but ended any chance of keeping Encarnacion by adding Steve Pearce on Dec. 5.

The Jays' assessment of Morales vs. Encarnacion might prove correct, particularly since they landed Morales at just over half of EE's price. But MLBTradeRumors.com ranked Morales the 22nd best free agent, between Mike Napoli and Greg Holland. Fangraphs had Morales at No. 29, between Valbuena and Brad Ziegler. EE was in the top four on both those lists.

Even if Morales flew off the board, as the Jays apparently suspected he would, the team would have had plenty of time to adjust.

Heck, they even could have brought back Edwin Encarnacion, at what proved to be a reduced rate.

SHOULD THE METS HAVE SET JAY BRUCE FREE?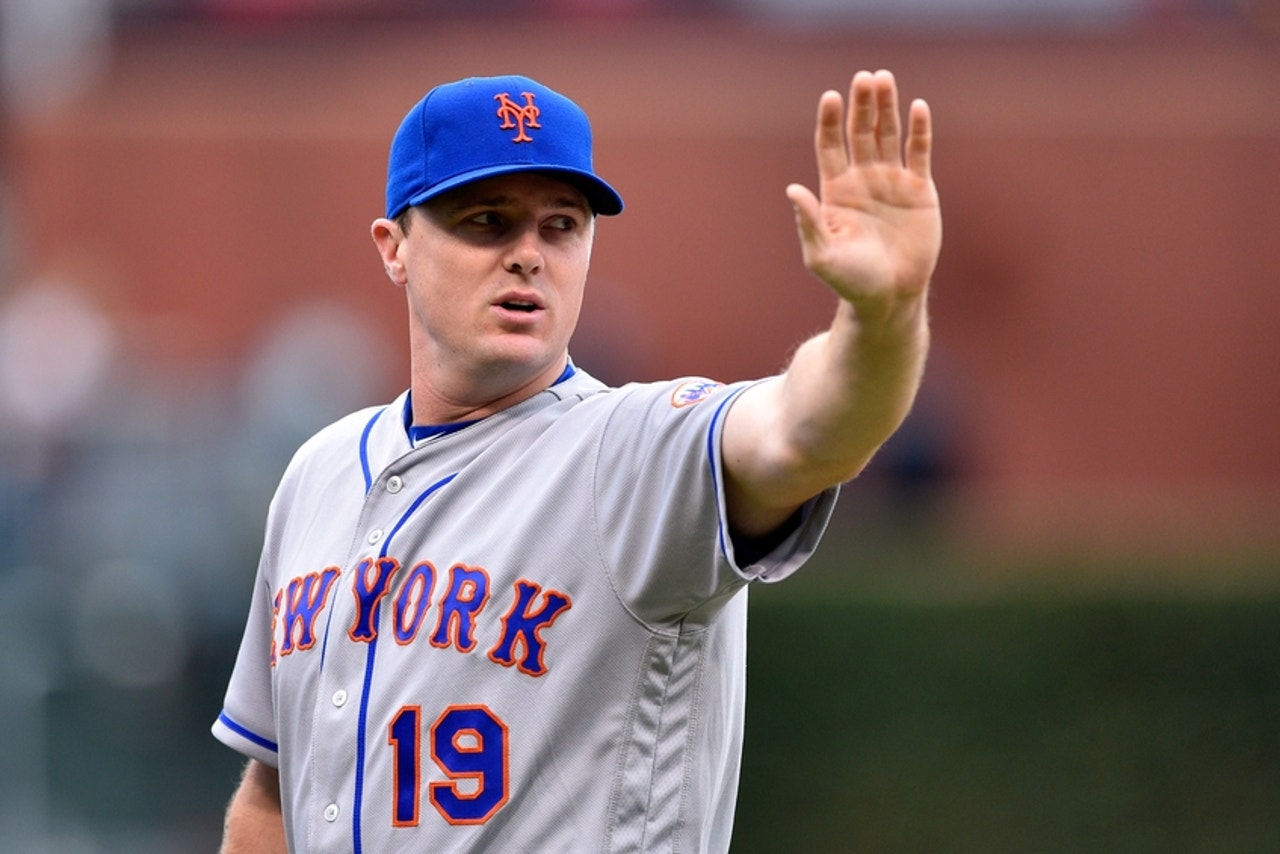 Speaking of misreading the market, one rival GM says the Mets should have declined Jay Bruce's $13 million option, then signed a comparable player — maybe even Bruce — for far less.

The GM contends the Mets knew that Bruce was in relatively low demand when they acquired him at the non-waiver deadline, and that his subsequent struggles only made him less attractive in a trade.

Bruce, though, still finished with 33 homers, 99 RBIs and an .815 OPS. The Mets were not unreasonable to think they could move him, even in a crowded market. And they needed him to protect against the possible loss of Yoenis Cespedes, whom they re-signed to a four-year, $110 million deal.

As one Mets official said, "When you buy insurance, it doesn't come for free." That "insurance" might even have helped the Mets with Cespedes, improving their leverage by helping them avoid appearing desperate.

Fair enough, but this isn't likely to end well for the Mets. Chances are, they will need to include cash in any trade of Bruce, and even then they still figure to receive a minimal return.

FREE-AGENT SPENDING WAY DOWN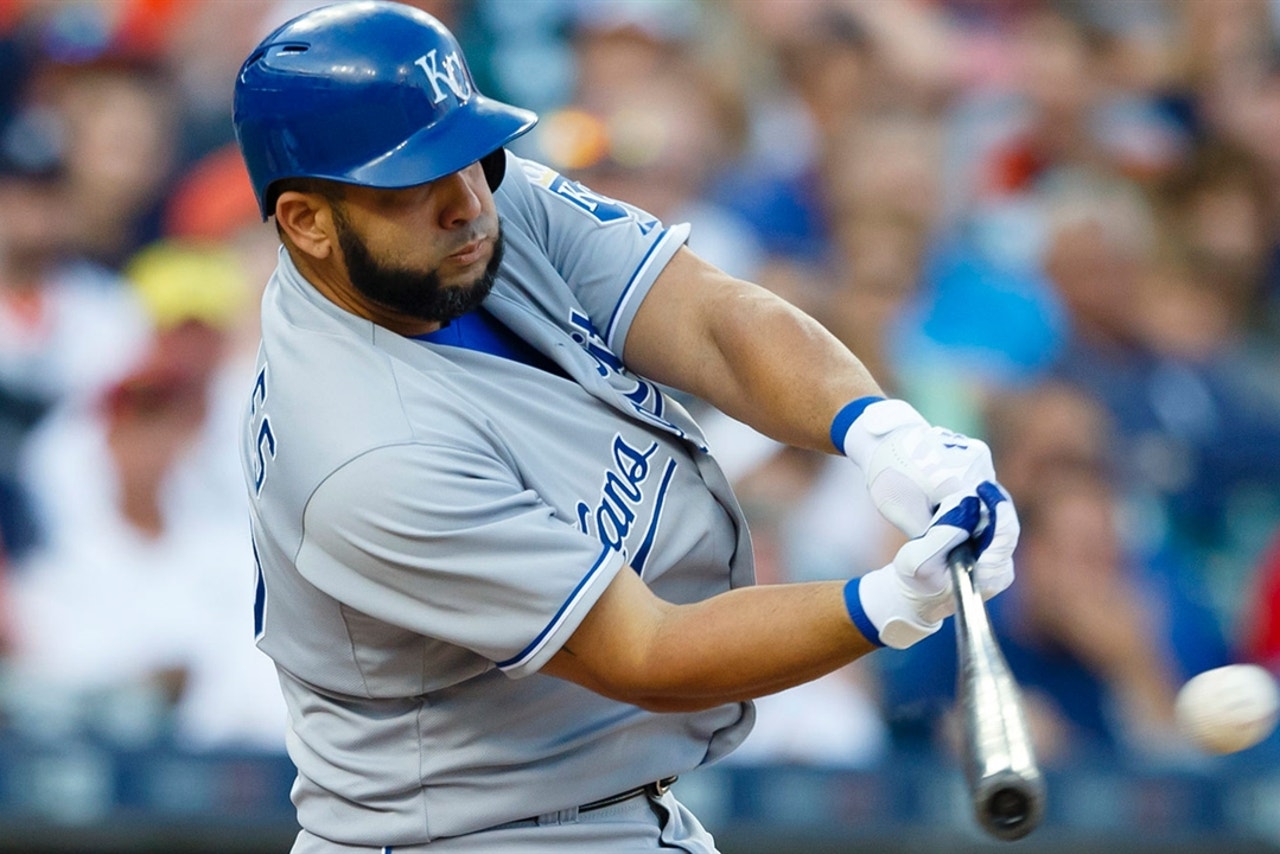 The sharp decline in the money spent on free agents from last offseason to this offseason is nothing short of stunning.

The biggest reason for the dropoff likely is the poor quality of the current free-agent class, but many agents remain concerned that the relatively small increase in the luxury-tax thresholds under the new CBA also is inhibiting spending.

In 2015-16, six teams spent $218 million or more on free agents, and three more were above $100 million. The Dodgers are the top spender this offseason at $192 million, and only two other teams — the Mets and Cardinals — are above $100 million.

Meanwhile, 18 teams — more than half the sport — have spent under $30 million, as opposed to 13 last season. Teams such as the Phillies and Rangers still could exceed that sum. But clearly, the market is depressed.

Things presumably will be different next offseason, when the free-agent class will include Jake Arrieta, Yu Darvish, Eric Hosmer, Lorenzo Cain and J.D. Martinez. And they certainly should be different for the great class of 2018-19, when Bryce Harper, Manny Machado, Josh Donaldson and Clayton Kershaw all could be available.

NEXT FOR THE A'S: PLOUFFE?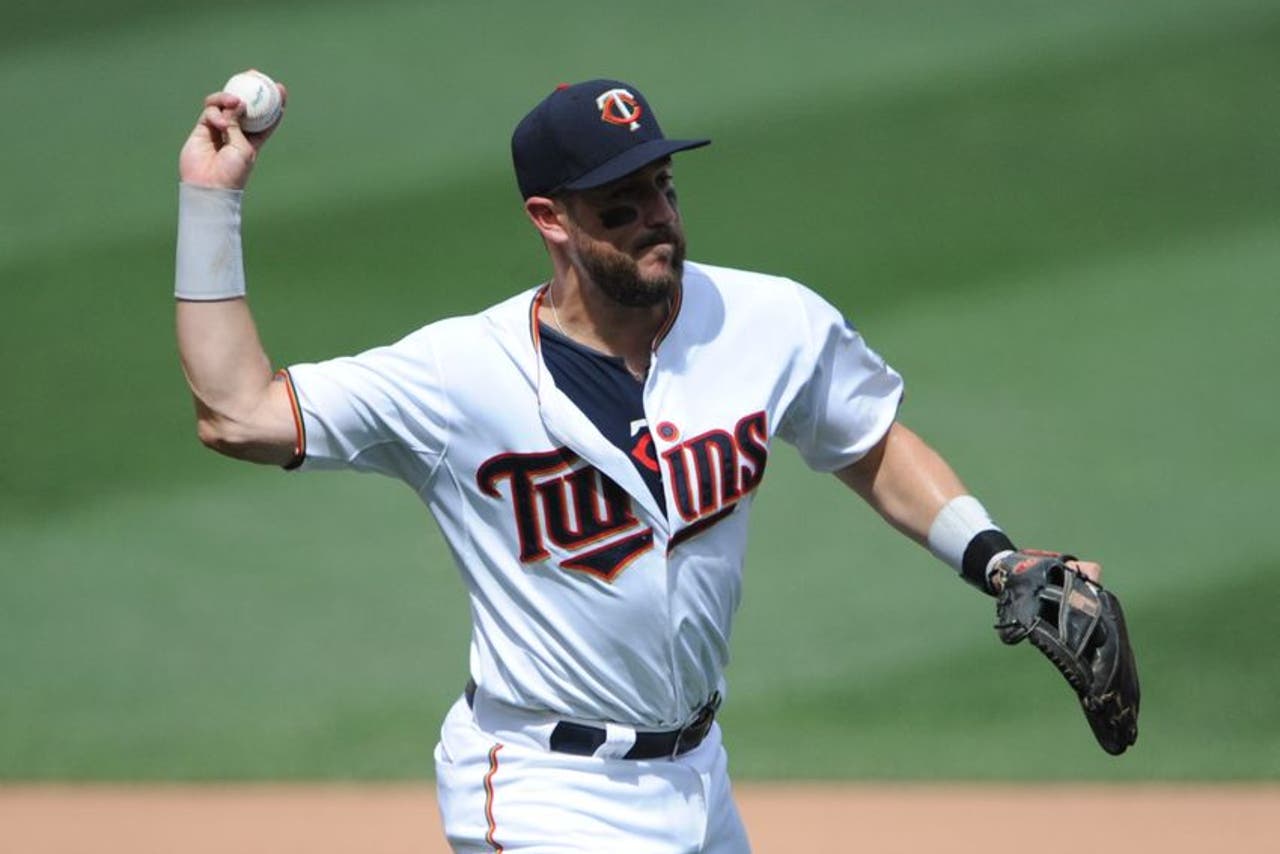 Add the Athletics to the list of teams pursuing free-agent infielder Trevor Plouffe, according to major-league sources. The Red Sox reportedly are interested as well.

Plouffe, 30, can play first base as well as third, even the outfield corners in a pinch. His 2016 season was marred by three different rib/oblique injuries, but he hit well in his final healthy stint and the year before had 22 homers and 86 RBIs.

The Athletics are typically a team that values on-base percentage, which is one reason they might not be all that intrigued by Mark Trumbo, whose career mark is .305. Then again, neither Plouffe (.308) or Rajai Davis (.314) is especially proficient at getting on base. So the A's interest in Trumbo, first reported by Jon Heyman of FanRag Sports, could increase if his price drops to a level that the club sees as appealing.

AROUND THE HORN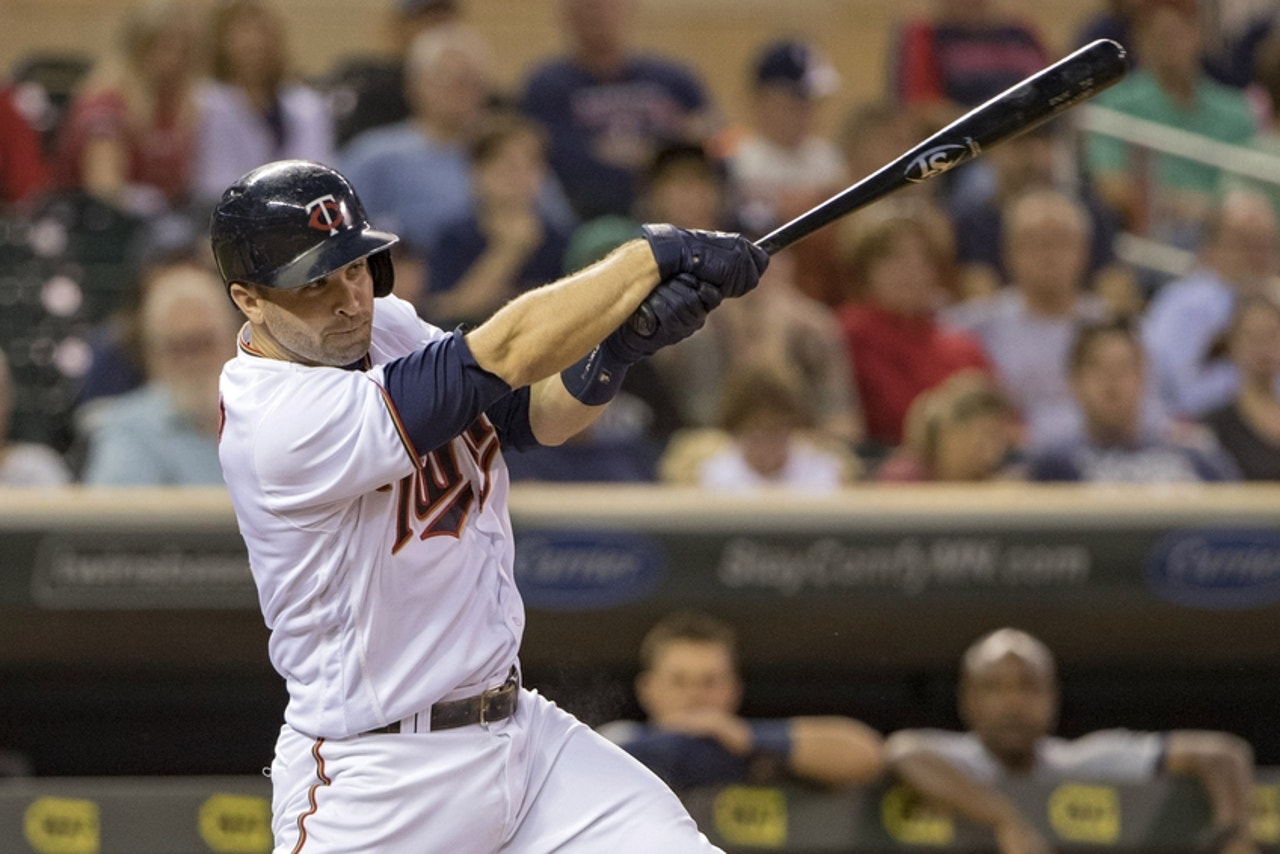 — The Dodgers have yet to officially announce the signing of free-agent closer Kenley Jansen, with whom they reached agreement on Dec. 12.

The delay is not due to the Brian Dozier trade discussions, sources say; the issue was simply the logistics of scheduling a physical for Jansen around the holidays.

If the Dodgers trade for Dozier, however, they will need to clear 40-man roster spots for both him and Jansen; they currently are at 40.

The team could include two 40-man players in the deal — right-hander Jose De Leon would be one — or part with one and designate another player for assignment.

— The Twins, under new chief baseball officer Derek Falvey and GM Thad Levine, understandably want to make the best deal possible for Dozier, who hit 42 homers last season and is a bargain at $15 million over the final two years of his contract.

De Leon, though, is precisely the kind of young pitcher the Twins need; Fangraphs projects their rotation to again be the worst in the American League.

Six years of De Leon would not necessarily constitute a fair return for two affordable years of Dozier, and the Dodgers are willing to include other prospects in the deal, sources say.

— The Giants remain committed to an inexpensive Jarrett Parker-Mac Williamson platoon in left field, reasoning that they have sizable investments at most other positions on the field and also on their pitching staff.

Fangraphs projects Parker and Williamson to combine for 0.8 WAR — the same as the Nationals' Jayson Werth. That certainly would not be All-Star production, but then, the Giants' last All-Star in left was Barry Bonds.

Parker, 27, is out of minor-league options. Williamson, 26, was batting .245 with an .804 OPS in 113 plate appearances before straining his left shoulder on July 31 and missing more than a month. Both players have power, and if they continue to strike out at a high rate, so be it; the rest of the Giants' lineup is proficient at making contact.

— And finally, the Rays' offense could improve dramatically if they signed free-agent outfielder Jose Bautista on top of catcher Wilson Ramos. Such a move, however, only would occur if Bautista's price fell to the point where the Rays essentially could not refuse.

The Rays hold the fourth pick in the amateur draft, which is protected. They would forfeit their next selection — currently No. 31 overall — if they signed Bautista. The combination of the pick and the cash outlay likely would be prohibitive for a team that has ranked last in the majors in attendance for five straight years.


---
---