Major League Baseball
Major League Baseball
Diamondbacks 2, Rockies 1
Published
May. 26, 2011 5:50 a.m. ET

Chris Young's bat gave the Arizona Diamondbacks the lead and his glove saved it.
The center fielder had a go-ahead RBI single and later reached over the wall to rob Ty Wigginton of a game-tying homer, helping the surging Diamondbacks beat the Colorado Rockies 2-1 on Wednesday night.
''That was one of the best catches I've ever seen,'' said starting pitcher Ian Kennedy, whose team has won eight of their last nine to move over .500 for the second time this season. ''I probably owe him a dinner for that.''
Or for the two-out bloop hit in the sixth. That was just as crucial as his key grab in the eighth.
''Shoot, it's all overshadowed by C.Y.'s catch,'' Kennedy said, grinning.
It was that good of a grab.
Young drifted back on Wigginton's drive and timed his leap to perfection, reaching over the 8-foot wall and bringing the ball back.
Kennedy pumped his fist as he walked off the mound and Wigginton shook his head in frustration while rounding first base. Young slapped gloves with teammate Justin Upton and high-fived Gerardo Parra as they sauntered into the dugout.
''You practice for it,'' Young said. ''If it's gone anymore than that, you look like a fool jumping against the wall for no reason. You just take a gamble and hope you can get up high enough for it.''
Wigginton certainly thought the ball had a chance to leave the park.
''I got a pitch and hit it well and he made a great play,'' Wigginton said. ''That's baseball.''
Young said he simply got a good jump on the ball.
''I tried to get back to the wall as fast as I could and try to make the play as easy as possible,'' Young said. ''Right there on defense, your only goal is to go out there and help (Kennedy) out, make it worth his while. He was out there battling, battling, battling and you don't want him to come out with a no-decision there.''
Kennedy (6-1) allowed seven hits in eight crisp innings. The lone run he surrendered came on a sacrifice fly by Todd Helton in the fourth.
The crafty righty is having quite the month on the mound, going 3-0 with a 2.02 ERA in May.
''I don't look too much into months and stuff like that,'' Kennedy said. ''Our team's playing well. I really like how our team looks.''
Jason Hammel (3-4) was a hard-luck loser, pitching seven strong innings and surrendering two unearned runs.
Shortstop Alfredo Amezaga's error in the sixth proved costly for Hammel, opening the door for both runs.
Amezaga was filling in for Troy Tulowitzki after the slugger was given his first day off this season. Amezaga threw high to Helton at first, allowing Ryan Roberts to slide safely into the bag and set the stage for the decisive inning.
Kelly Johnson then followed with a double. After Upton brought in a run with a groundout, Stephen Drew hit a shot into the left-center gap, only to have Gold Glove winner Carlos Gonzalez leap up and haul it in before brushing against the wall.
But Gonzalez could do nothing about Young's two-out flare that dropped in front of the left fielder, bringing in Johnson and making it 2-1.
That was more than enough support for Kennedy, who has gone at least six innings in nine of his 11 starts.
The Rockies are still coming to grips with losing left-hander Jorge De La Rosa to season-ending elbow injury. He was placed on the disabled list Wednesday, a day after he tore a ligament in the third inning against Arizona.
De La Rosa will have Tommy John-style tendon replacement surgery when the swelling goes down, possibly next week. The procedure will sideline him for a year.
With his injury, Colorado will have to adjust its rotation on the fly. The immediate plan is to bring up righty Juan Nicasio from Double-A Tulsa and have him make a spot start against the St. Louis Cardinals on Saturday.
After that, the rotation remains in flux.
As for the listless offense, Rockies manager Jim Tracy hopes it turns around soon. His team has lost six of eight.
''I personally feel we are a better offensive team than this,'' Tracy said. ''But over the course of a period of time here, we'll find out whether I'm right or wrong.''
NOTES: Arizona closer J.J. Putz pitched a flawless ninth, registering a franchise-record 14th straight save to start the season. ... The Diamondbacks have been .500 or better in just 23 of their last 373 games since ending the '08 season at 82-80. ... The Rockies have gone 9-12 against the NL West this season. ... With Tulowitzki out of the lineup, Helton hit cleanup for the first time this season.
---
---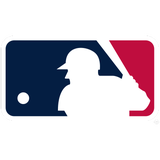 Get more from Major League Baseball
Follow your favorites to get information about games, news and more
---