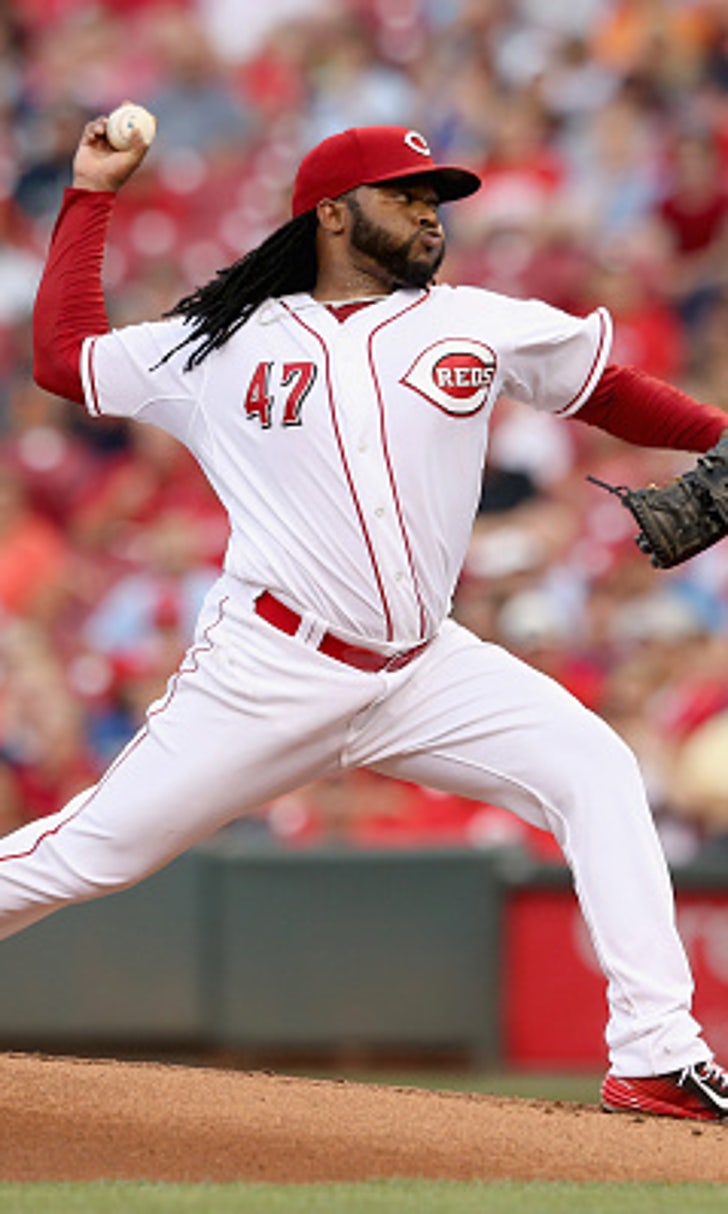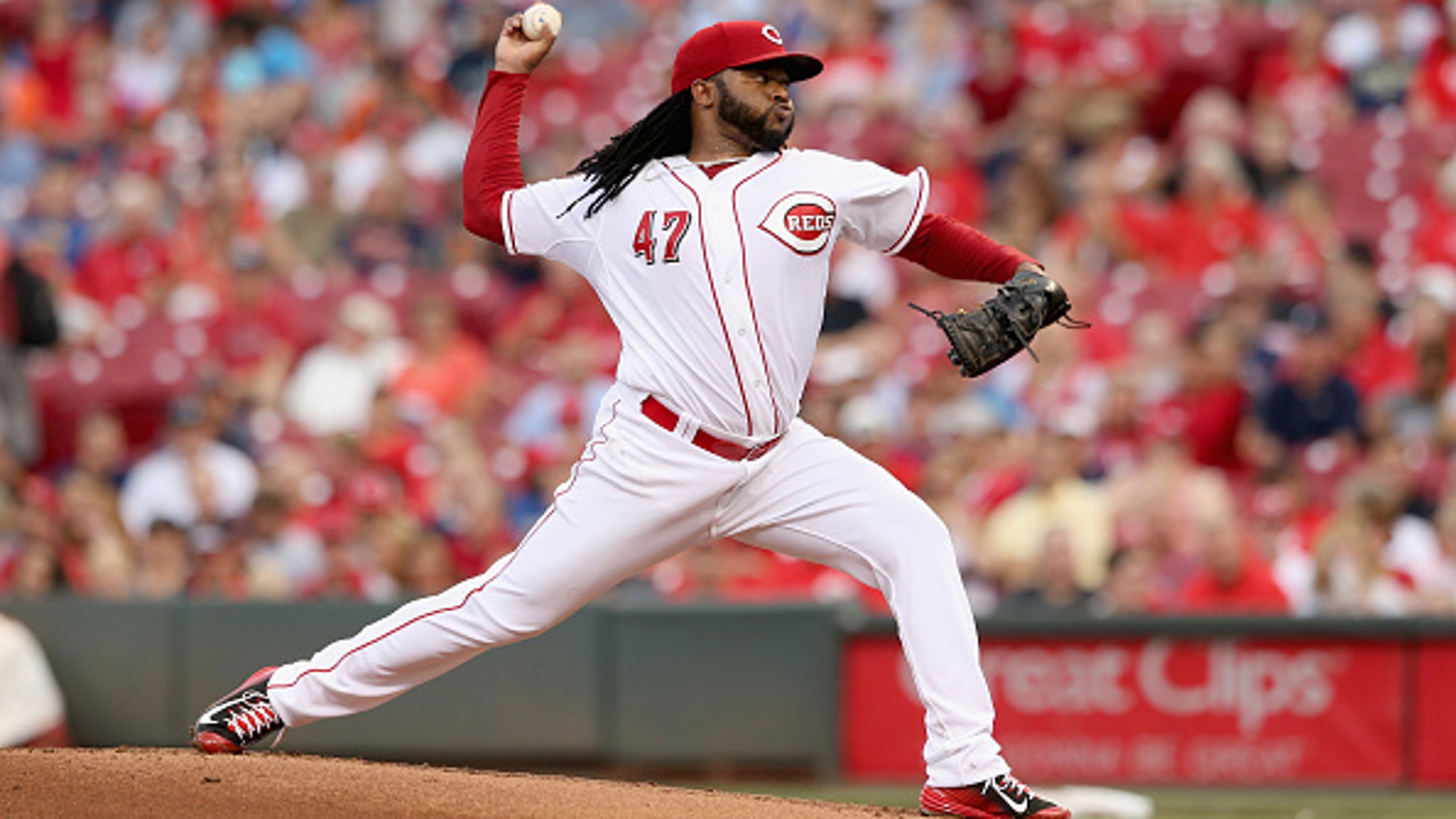 Detroit Tigers trade rumors: Johnny Cueto edition
BY foxsports • June 17, 2015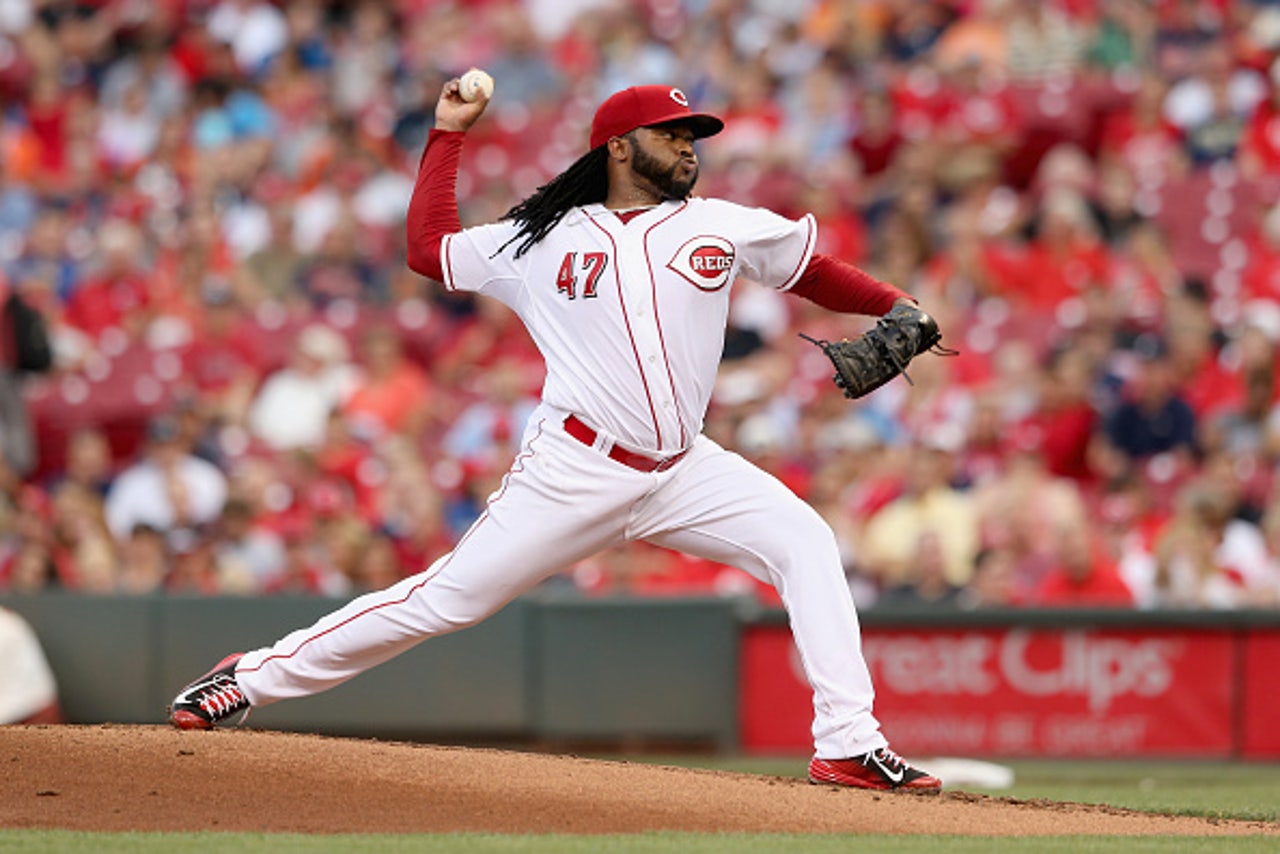 By Jimmy Halmhuber
The Detroit Tigers start a series against the Cincinnati Reds on Monday and there are have been rumblings about a trade for Reds starting pitcher, Johnny Cueto.
Tigers scouts have been spotted at Cueto's last start against the Chicago Cubs on Friday. The trade would be a huge boost for the Tigers rotation.
The Red Sox and Yankees also have interest in Cueto, but with the Reds in Detroit this week, they might have a better chance to persuade them in person.
This isn't the first time the Detroit Tigers have pulled this strategy. A few years ago the Twins were in town and the Tigers decided to trade for Delmond Young. Later that day he had to play against his former team.
Cueto has a 2.85 ERA compared to other pitchers in the Tigers rotation and is one of the best pitchers while at home, leading the league in WHIP with .95.
The Tigers activated relief pitcher, Bruce Rondon off the disabled list in triple-A toledo. Could Rondon be part of the trade and him being reactivated will he just be trade bait with the Reds in town? The Reds scouts were also spotted at a game for the Tigers double-A team. Things could all be falling into place.
The Tigers traded for Shane Greene in a trade from the Yankees to replace one of the three pitchers they traded away last year. Greene started the season well winning the first few games, but has fallen apart as of late.
With the return of Verlander, the imminent return of Victor Martinez and the team clicking at the right time the team could be a force to be reckoned with a possible starting rotation of David Price, Justin Verlander, Anibal Sanchez, Alfredo Simon and Johnny Cueto.
The Tigers are currently in third place in the AL Central and need all the help they can get if they want to catch up to the Royals and the Twins. Detroit is now four games out of first place a month a way from the All-Star Game. Anything can happen it is only halfway through the season, however if the Tigers trade for Cueto this would definitely help the Tigers make that push for the playoffs.
If the Tigers make the playoffs again this year, Cueto has playoff experience. He has an average 5.19 ERA in the postseason and pitches and average of 8.2 innings .
He is very dominant in inter-league play and could prove to be a very good asset if the Tigers are able to acquire him. On the outside chance Detroit got to the World Series, Cueto would already know some of the players he is playing against, and he will have playing the National League-style including hitting. He may not be the best, but he is experienced.
More from isportsweb.com:
---
---