Major League Baseball
Major League Baseball
Desperate Rockies shuffle rotation
Published
Jun. 20, 2012 1:00 a.m. ET

In the late 1960s, with an expansion franchise that lost 100-plus games in five of its first six years — and 95 games in the other — the New York Mets decided they had nothing to lose. With that mindset, they strayed from the accepted four-man rotation and decided to use a fifth starter on a regular basis.
Whitey Herzog, who ran the Mets' farm system at the time, explained a few years ago that team offiicials believed they had a lot of young arms on the way and that, by adding a fifth starter, they would be able to bring them up more quickly than normal without putting a stress on their arms.
"What did we have to lose?" said Herzog.
So, in 1968 the Mets ran out the likes of rookie Jerry Koosman; second-year big-leaguer Tom Seaver; 24-year-old Dick Selma, who had worked in long relief the three previous seasons; a combo of Nolan Ryan and Jim McAndrew, created because of Ryan's obligation to the Army Reserves; and veteran Don Cardwell.
Then, in 1969 the Mets built off that idea and stunned the baseball world, winning 100 regular-season games and the World Series, which prompted the rest of baseball to decide that a five-man rotation wasn't so strange, after all.
The Amazin' Mets, as they were called, became trendsetters.
The rest of the big-league teams steadily made the transition. The Los Angeles Dodgers, in 1976, and Baltimore Orioles, in 1981, long known for their strong-armed staffs, were the final converts to an approach that today is considered the norm.
It is so much the norm that when the pitching-challenged Colorado Rockies announced Tuesday they were going to give a four-man rotation a look, dropping veteran Jeremy Guthrie into a bullpen role, the knee-jerk reaction was outrage that such an idea could even be discussed, much less adopted.
Now, the Rockies are the anti-Mets.
They made the move as much out of desperation as desire, but what do they have to lose?
They are 16 games below .500.
Guthrie, the only remaining remember of the Opening Day rotation still on the big-league active roster, is 3-6 with a 7.02 ERA. Starting in late April, Guthrie spent three weeks on the disabled list after falling off his bike and injuring his shoulder. In his seven starts since, he is 1-5, having allowed 36 runs (30 earned) in 34-2/3 innings.
The Rockies have already auditioned 10 pitchers in the rotation this year.
The rotation has averaged less than 5-1/3 innings a start, and none of the 10 has averaged more than 5.6 innings per start. The rotation's 6.31 ERA would be the third-highest in major league history, trailing only the 1996 Detroit Tigers (6.64) and 1939 St. Louis Browns (6.34).
How does a 6.31 ERA compare with the rest of the NL this year? Well, it is more than double the 3.06 NL-leading ERA of the Washington Nationals' rotation. Houston has the second-highest rotation ERA in the NL at 4.64, more than a run and a half lower than the Rockies.
The average 5.19 innings per start would rank the fourth-lowest in major league history behind only the 2003 Texas Rangers (5.14), 1977 Seattle Mariners (5.14) and 2007 Rangers (5.17). Pittsburgh is the only other NL team this year averaging less than six innings per starter, and the Pirates' norm is 5.62 innings a starter.
Get the picture?
It ain't pretty.
And if the Rockies pitchers are unhappy?
"If you don't like it, pitch better," said veteran Jeff Francis, the latest rotation addition. "That's what they say when you are in Triple-A. I heard it a lot earlier this year. They are trying to do something to help us. You can't fault them for that. It's jarring because they are taking steps to improve the team because we are not doing our job properly. It makes you realize you aren't doing your part to help the team, and that hurts."
Francis is joined in the rotation by left-hander Josh Outman and rookies Alex White and Christian Friedrich.
Retro uniforms are in style. Why not retro-rotations?
A decade ago, Oakland general manager Billy Beane touted the importance of on-base percentage and suddenly became a forward thinker because an uninformed author became infatuated with Beane and proclaimed on-base percentage a secret ingredient for success.
Yeah, right, the arms of Barry Zito, Mark Mulder and Tim Hudson were just adornments for those A's teams that were keyed offensively by the free-swinging ways of Miguel Tejada and Eric Chavez, a high school draftee, which was a "Moneyball" no-no.
Amid his drooling, Michael Lewis never did comprehend that on-base percentage actually had been created by a fellow named Branch Rickey, who happened to also invent the current alignment of farm systems and had hired a full-time statistician, Alan Roth, more than a half-century earlier.
Now comes the Rockies' decision to revisit the idea of a four-man rotation, with a bit of a twist. Given that the adjustment is being made in the midst of the season and that none of the starters has been groomed on a four-man basis, there is for now a 75-pitch limit because the Rockies don't want to overtax their young arms.
"We have two rookies in the rotation," manager Jim Tracy said of White and Friedrich. "We can't just throw them out and see how it does. We have to do it wisely."
The reality is: While the daily workload will lessen, the pitchers will work more often, which itself could be a plus.
There is a school of thought that throwing more often can lead to throwing better.
The Atlanta Braves of the Tom Glavine-Greg Maddux-John Smoltz era did rely on a modified four-man rotation. Under the plan that former manager Bobby Cox designed, the primary starters worked every fifth day, and the fifth starter was skipped if there was an off day. What's more, instead of one bullpen session between starts, the Braves would take two bullpen sessions, neither at full speed but both designed to reinforce mechanics and pitch location.
The Rockies have consistently been challenged in developing pitching staff. They have run statistical analysis of their past and current staffs and looked for possible solutions to the long-term challenge. The humidor provided marginal success, but nothing earthshaking.
Now there is going to be an adjustment in the workload.
"This is something we have talked about for a while," Tracy said. "It's something we will be given an opportunity to tweak. . . . I felt we had to do something nonconventional."
---
---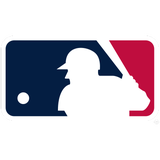 Get more from Major League Baseball
Follow your favorites to get information about games, news and more
---