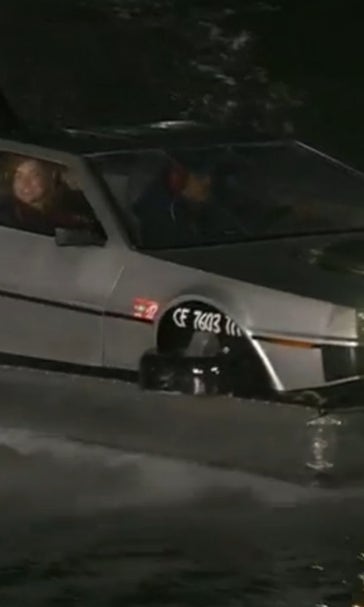 DeLorean hovercraft cruises through McCovey Cove during Giants game
May 10, 2016

Edwin Encarnacion hit the only home run of Toronto's 3-1 win over San Francisco Tuesday night at AT&T Park to left field, but there was a special craft zooming around McCovey Cove in case any batters belted a splashdown to right.
Two fans whipped around the bay in a DeLorean hovercraft that can reach a speed of up to 45 miles per hour. 
It isn't the first time the DeLorean has been spotted at Giants games. Matthew Riese raised more than $5,600 to build the vehicle on Kickstarter in 2010. 
---
---