Baltimore Orioles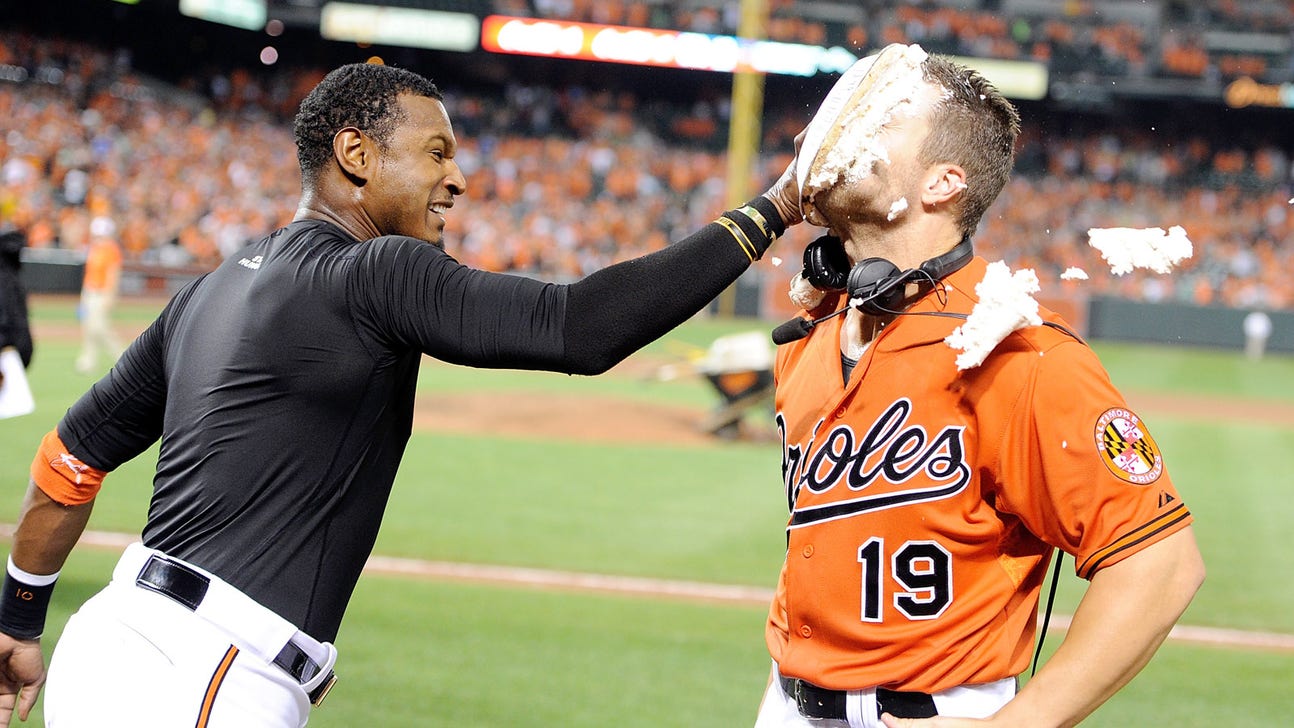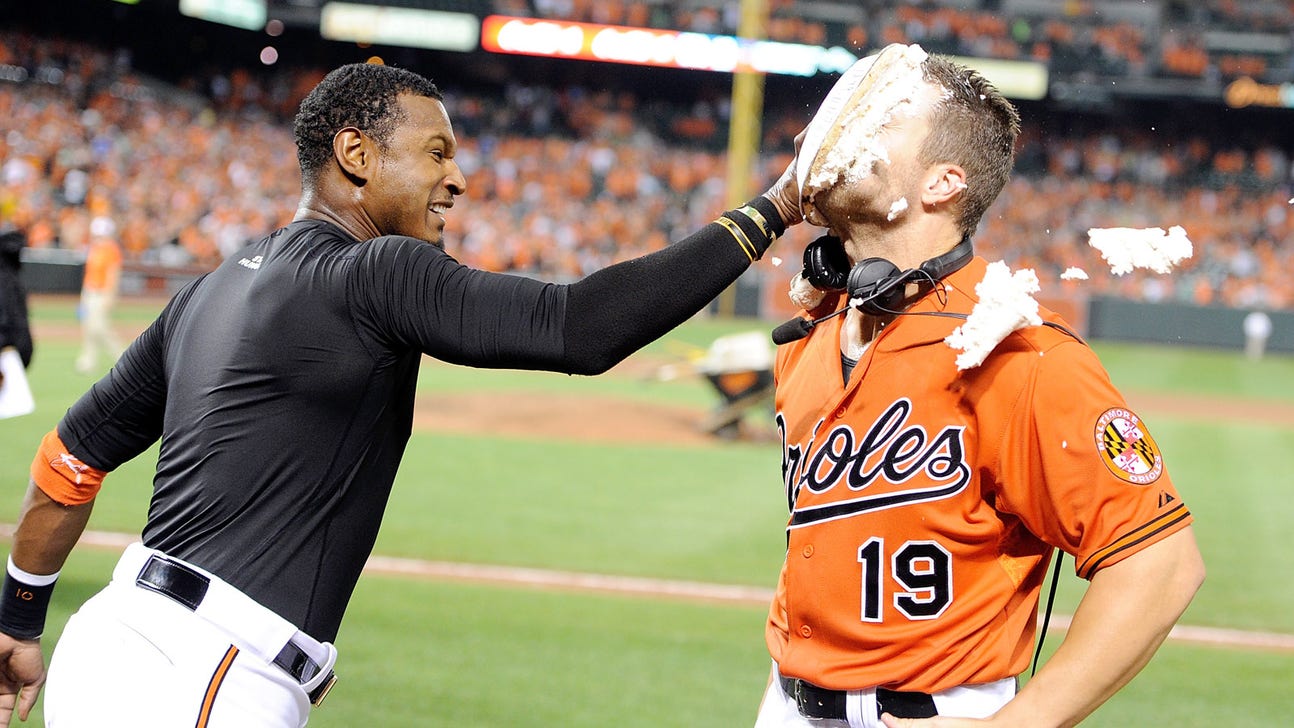 Baltimore Orioles
Davis gives Orioles two straight wins on walk-off homers
Published
Aug. 15, 2015 11:41 p.m. ET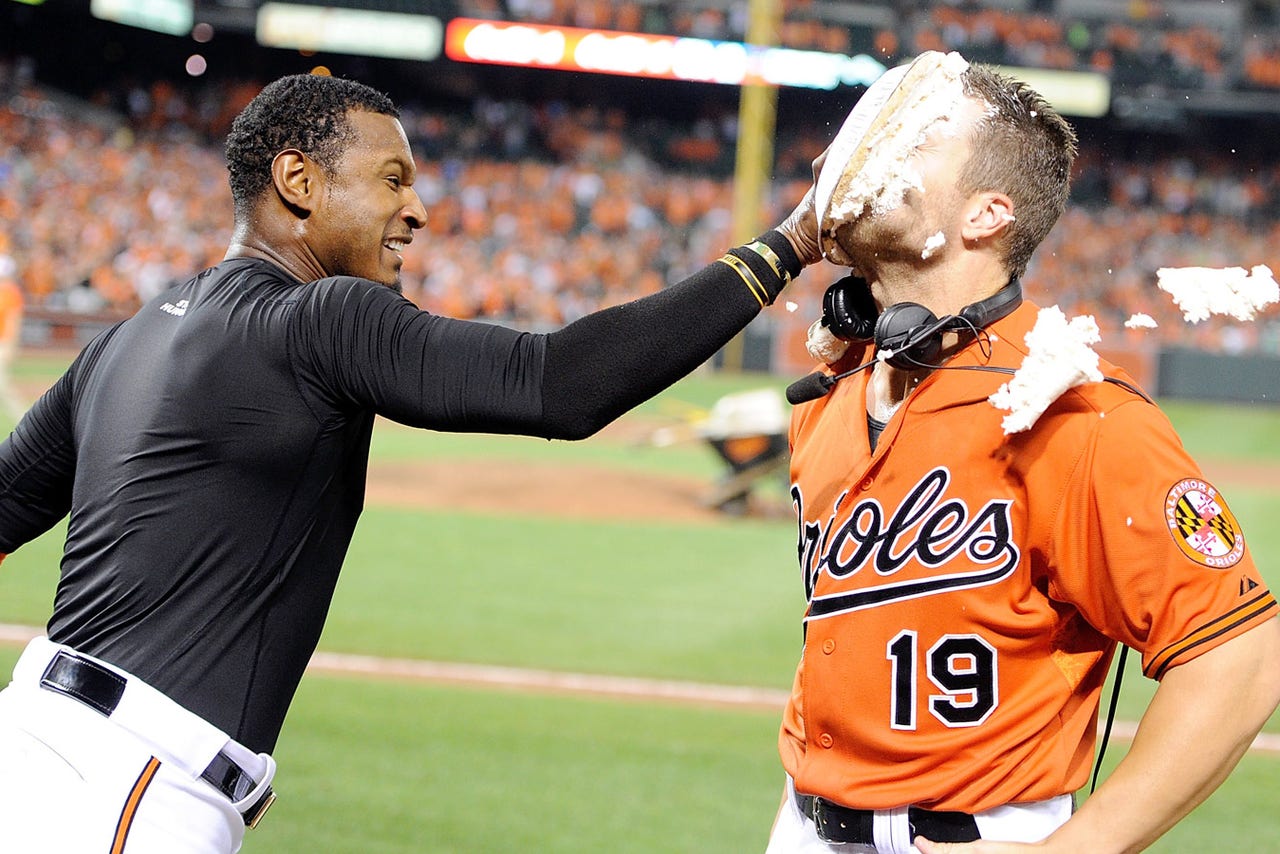 BALTIMORE -- For the second straight night, the Baltimore Orioles gathered at home plate for a water-spraying, hand-slapping celebration.
It just doesn't get much better than that for a team chasing a playoff berth.
Chris Davis hit two home runs, the second a tiebreaking shot with two outs in the bottom of the ninth inning off switch-pitcher Pat Venditte, to give the Orioles a 4-3 victory over the Oakland Athletics on Saturday night.
Davis connected on a 2-2 offering from Venditte (0-1), the first ambidextrous pitcher in the majors since 1995. Venditte was recalled from Triple-A Nashville before the game for his second stint with Oakland this season.
Less than 24 hours earlier, Manny Machado hit the game-winner in the 13th inning for an 8-6 win.
"Really fun," Davis said. "Any time you're winning it's a lot of fun, especially when you do it the way we've done it the last couple nights, walking off."
Davis earlier homered with a man on to start Baltimore's comeback from a 3-0 deficit. The slugger has 34 home runs -- six in his last six games -- and leads the majors with 88 RBIs.
Gerardo Parra also homered for the Orioles, who are pressing New York and Toronto in the AL East hunt and closing the gap on the Los Angeles Angels in the AL wild-card chase.
Zach Britton (3-0) worked a perfect ninth, striking out two to set the stage for Davis' heroics.
It was the first time since 1998 that the Orioles won two straight games with home runs on their final at-bat.
It's been exhilarating, but Davis wouldn't mind winning in far more mundane fashion.
"It would be nice to win by four or five runs and not have to hold your breath the whole game," he said.
Sam Fuld and Josh Reddick went deep for Oakland. The A's have lost five straight and are a major league-worst 13-27 in one-run games.
"Disheartening to say the least," Oakland starter Chris Bassitt said. "We're going to find out what this group is made of going forward. It's that simple."
Bassitt allowed three runs and five hits over eight innings. The right-hander struck out six and walked one.
Venditte started the ninth and got two quick outs before Davis ruined his 0.00 ERA.
"He's a great hitter, so right there you can't give him anything," Venditte said. "I gave him enough for him to do what he had to do."
Miguel Gonzalez gave up three runs, six hits and three walks in seven innings for Baltimore. He yielded two home runs but blanked the A's over his final four innings.
Three pitches into the game, Oakland led 1-0 after Billy Burns tripled and scored on a groundout.
Fuld led off the third with his second home run to end a career-high tying 0-for-18 skid, and Reddick added a solo shot.
Davis got Baltimore to 3-2 in the fourth.
Gonzalez's up-and-down outing was on full display in the middle innings. He walked the bases loaded with one out in the fifth before Billy Butler bounced into a 5-4-3 double play. In the sixth, the right-hander struck out the side.
In the Baltimore sixth, Parra knotted the score with a drive that barely cleared the scoreboard in right field.
ON THE DEFENSIVE
Athletics: Fuld started a slick double play in the seventh with a great running catch near the left-field line. "We probably get spoiled by the defense," manager Bob Melvin said.
Orioles: Parra threw out Butler trying to extend a fourth-inning single, Baltimore's 35th outfield assist of the season.
TRAINER'S ROOM
Athletics: RHP Sonny Gray (back spasms) threw 25 pitches in the bullpen "and felt good," Melvin said. If Gray isn't stiff or sore on Sunday, he will likely start Monday. ... 3B Danny Valencia was scratched because of back and hamstring tightness. He expects to return Sunday.
Orioles: C Matt Wieters' ailing right hamstring "is coming along," manager Buck Showalter said, adding, "Hopefully we can stay away from the DL." Wieters hasn't played since Tuesday.
ON DECK
Athletics: Kendall Graveman (6-8, 3.89 ERA) seeks to break a career-high, four-game losing streak Sunday.
Orioles: Wei-Yin Chen (6-6, 3.21) is 4-0 with a 2.19 ERA lifetime against Oakland.
---
---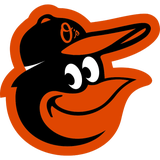 Get more from Baltimore Orioles
Follow your favorites to get information about games, news and more
---