Major League Baseball
Major League Baseball
Darvish sharp; Rangers win 6th in row
Published
Jun. 20, 2012 1:00 a.m. ET

Once Yu Darvish settled down after the second inning, the San Diego Padres didn't have a chance.
Darvish held San Diego to five hits over eight innings and got his first major league hit to help the Texas Rangers beat the Padres 4-2 on Wednesday for their sixth straight win.
Darvish (9-4), who struck out eight and walked three, leads all big league rookies with nine victories. He pitched for Japan at Petco Park in the 2009 World Baseball Classic.
''He just couldn't find his rhythm to get the ball where he wanted to,'' manager Ron Washington said of Darvish, who allowed a two-run single to Padres starter Anthony Bass in the second inning. ''He just kept emphasizing what he needed to do. After the second inning, when they scored those runs, he finally did it. Once he found it, he was on from there on. He just began to pound the strike zone. The sixth, seventh and eighth innings were innings that a good pitcher shows you he's not going to be denied. Once we took the lead, it was over.''
Yorvit Torrealba, who was with the Padres in 2010, drew a bases-loaded walk with two outs in the sixth to bring in Josh Hamilton with the go-ahead run. The Rangers swept the three-game series and improved to 12-3 in interleague play, the best in the majors this year.
''I asked the interpreter to tell the pitching coach, Mike Maddux, and Wash, I think it was somewhere around maybe after the third inning, I know my pitch count is up a little bit, but please don't base me getting taken out just on pitch count,'' Darvish said through an interpreter. ''I can throw into the seventh, eighth still, it's no problem. But if you guys feel like it's the right situation to take me out, or maybe my approach or the substance of my pitching is not good, then that's fine. I have no problem with that.''
Washington had reliever Mike Adams warming up in the eighth just in case, but Darvish finished the inning.
Joe Nathan pitched the ninth for his 15th save in 16 chances.
The Padres have lost five of six since their only three-game sweep of the season, at Seattle last week. San Diego (24-46) has the worst record in the majors.
Darvish allowed multiple baserunners in the first two innings. He walked consecutive batters with one out in the first before getting Chase Headley to line out to second baseman Ian Kinsler, who doubled Cameron Maybin off second to end the inning.
After Alexi Amarista's double down the left field line was interfered with by a fan, putting runners on second and third with two outs in the first, Bass singled just inside first base to give the Padres a 2-0 lead. Bass then stole the first base of his career.
''We had some good at-bats early,'' Padres manager Bud Black said. ''Anthony got the big at-bat there in the second inning. We had some guys on but it seemed as the game went on, he got stronger. He threw his pitches in and around the plate more consistently.''
Darvish hit a broken-bat single in the third for his first big league hit. He was promptly doubled off first after Amarista, the second baseman, caught Kinsler's liner, ending the inning.
Darvish wasn't all that thrilled with the hit.
''I think if I was a hitter I might feel extreme joy, but as a pitcher, I don't feel as much so,'' he said.
Alberto Gonzalez, who was with San Diego last year, singled with two outs in the fifth to bring in David Murphy, who walked and stole second.
Bass left with inflammation in his right shoulder after allowing one run and three hits in five innings. He struck out two and walked one.
The Rangers went ahead in the sixth with two runs on two hits and three walks off three relievers. With one out, Michael Young singled, Hamilton doubled and Adrian Beltre walked to load the bases against Dale Thayer (0-2). Nelson Cruz grounded to Headley at third base. Rather than going for the bag and then throwing to second, Headley threw to second for the second out but Amarista's throw to first didn't get Cruz, and Young scored.
Alex Hinshaw came on and walked pinch-hitter Craig Gentry. Brad Boxberger came on and walked Torrealba to give the Rangers a 3-2 lead.
Young hit a sacrifice fly in the seventh.
NOTES: Darvish ended a four-start road losing streak. ... He was 5-for-36 batting in Japan. ... Everth Cabrera had three hits for the Padres, who are on a 5-game home losing streak. .... Roy Oswalt will make his debut for the Rangers at home against the Colorado Rockies on Friday night. He started four minor league games since signing with Texas on May 29. Oswalt's last major league appearance was with Philadelphia in a Game 4 loss to St. Louis in the NL Division Series. Oswalt said Wednesday he didn't have as much soreness as he expected after his last minor league start, when he threw 100 pitches and allowed six hits and two runs in six innings Sunday for Triple-A Round Rock. He said he was regaining command of his curveball. ... The Padres are off Thursday and open a three-game series against the Seattle Mariners on Friday night. They tweaked the rotation so lefty Clayton Richard (4-7, 3.94 ERA) is scheduled to start Friday instead of Ross Ohlendorf. Jason Marquis is scheduled to start Saturday and Edinson Volquez on Sunday. Ohlendorf's turn will be skipped. ... The Padres swept three games from the Mariners at Seattle last week.
---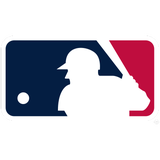 Get more from Major League Baseball
Follow your favorites to get information about games, news and more
---