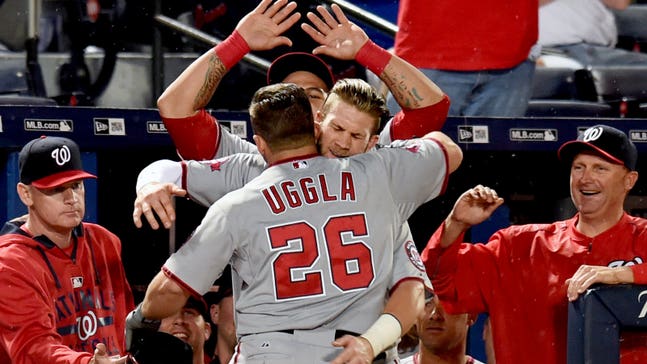 Dan Uggla focused on being good teammate in new role
Published
May. 22, 2015 6:09 a.m. ET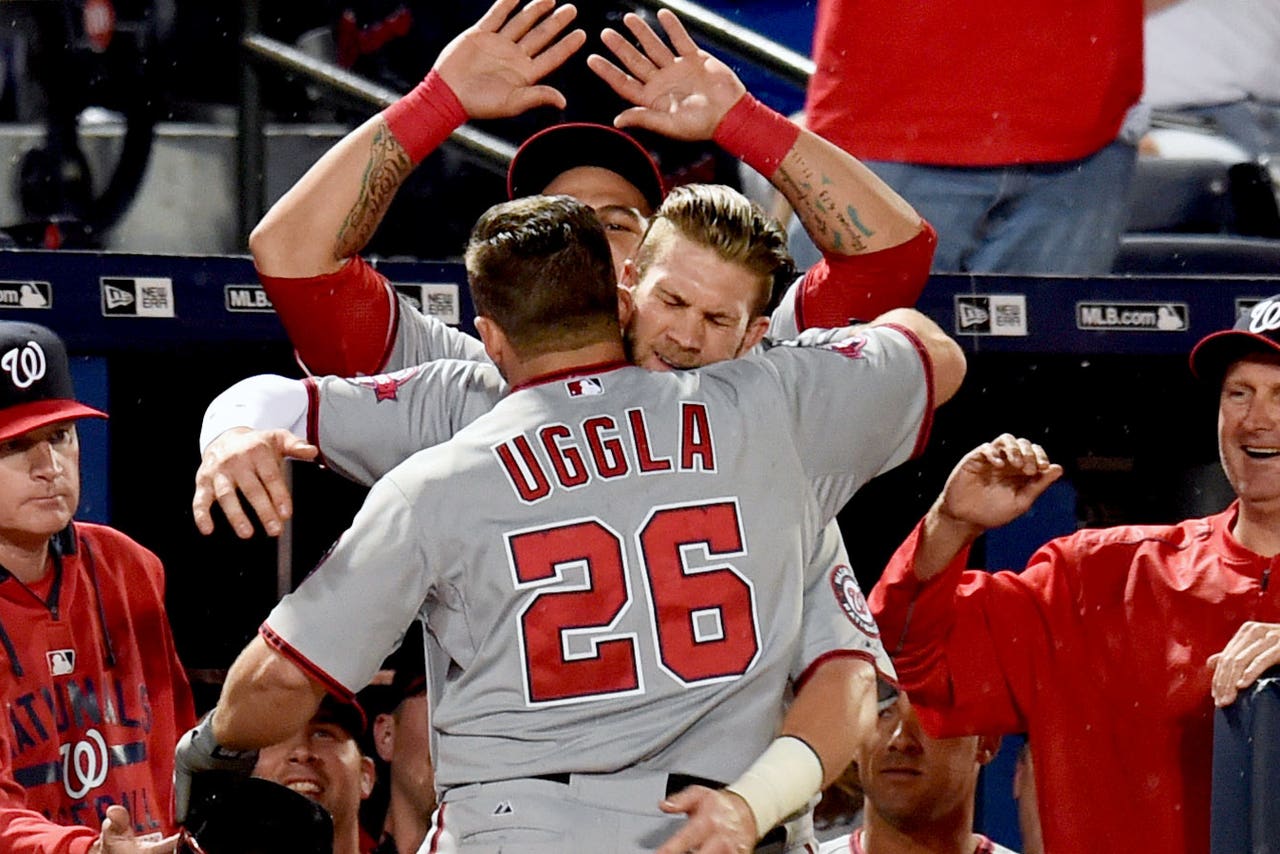 Dan Uggla's days of hitting 30 home runs, driving in 90 runs, and making the All-Star team are well behind him, as are the days of being an everyday starter, a realization Uggla has embraced with the Washington Nationals.
After starting at second base for the first eight years of his MLB career, Uggla was fuming last season when he lost his starting job with the Atlanta Braves to Tommy La Stella.
Uggla hoped to recapture his starting position with the Nationals, who signed him to a minor-league deal this offseason, but manager Matt Williams has had Danny Espinosa starting at second recently.
This time around, Uggla is embracing his role on the bench.
"I came here at the minimum [contract]. I came here fighting for a job, wanting to make the team, be the everyday guy. It hasn't worked out that way, but that is not their problem," Uggla said.
"I want to be here for these guys. And if there is an opportunity I could play, that's what I'm going to do. My job is to play when Matty [Williams] needs me to play."
His mentality has been paying off for him so far.
Uggla is 7-for-19 with runners in scoring position with 10 runs batted in in 19 at-bats.
As he embraces his new role, his teammates are embracing him.
"He has been incredible for us," Bryce Harper said. "He is such a great teammate and a fun guy to be around."
(h/t MLB.com)
---
---