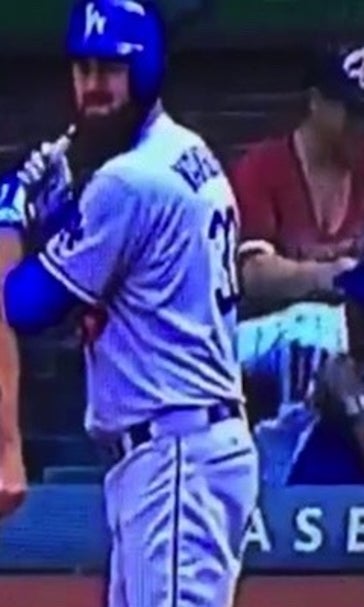 D-backs made Dodgers fans behind plate change clothes?
April 13, 2015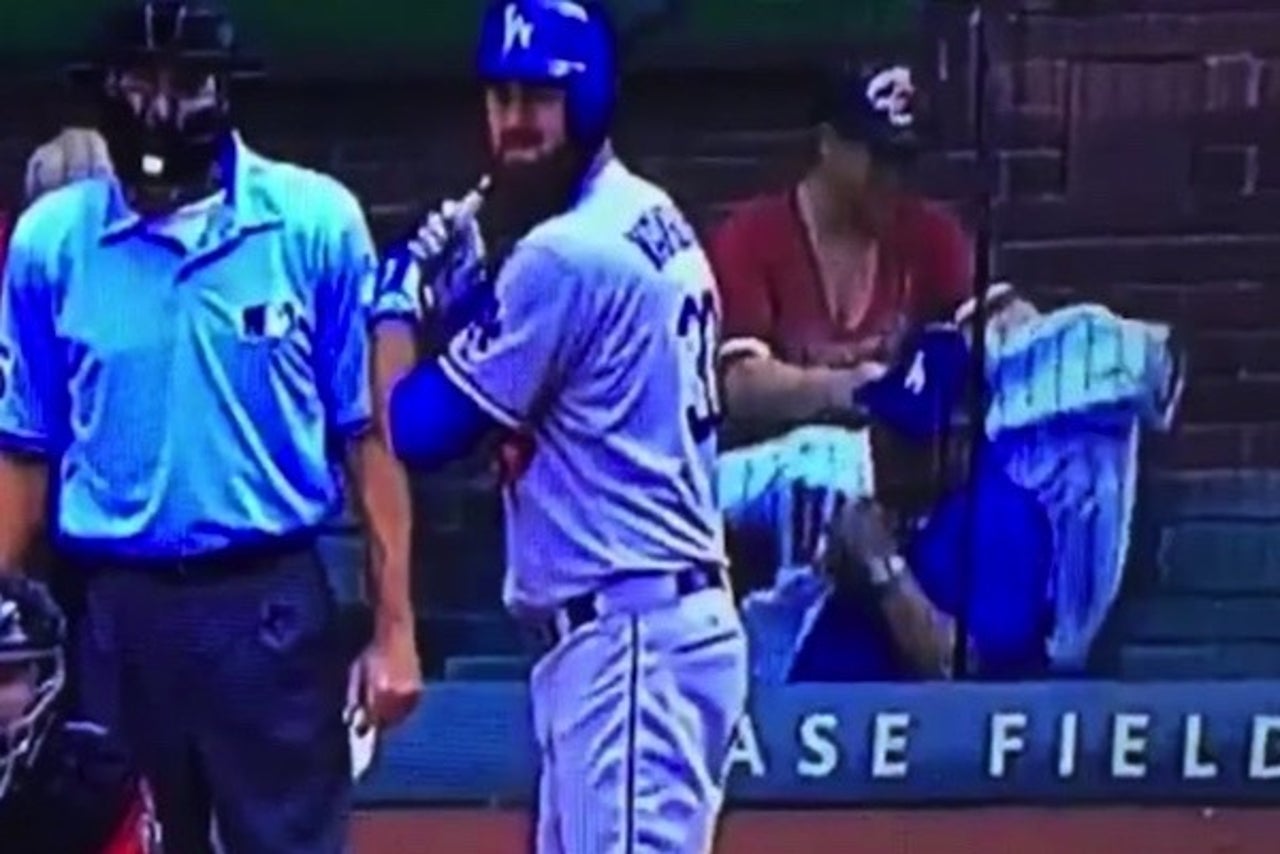 Did the Arizona Diamondbacks once again coerce some Los Angeles Dodgers fans who were on camera to change their clothes?
Two years ago, the D-backs admitted to asking a handful of fans who were sitting behind home plate to either cover up their Dodgers gear or be moved to a luxury suite. A D-backs spokesman said the team asks fans who purchase home plate box seats to refrain from wearing opposing team colors. It looks like they may have been enforcing that policy again over the weekend.
You can watch a video of the exchange here or in the player below.
If this was, in fact, the team once again buying D-backs clothing for fans sitting in premium seats and asking them to wear it, it's as lame now as it was then.
The message it sends is awful. The D-backs are willing to take money from opposing fans but don't want people knowing they're opposing fans. You would think the negative publicity the team got in 2013 for pulling this stunt outweighs the embarrassment -- if you even want to call it that -- of fans wearing Dodger blue behind home plate.
It should be noted that the D-backs are not the only team that asks fans to change clothes. A Miami Marlins fan said he faced the exact same situation during a Kansas City Royals playoff game last year, and something similar once happened at an NBA game.
We reached out to the D-backs for comment and are waiting to hear back.
More from Larry Brown Sports:
---
---