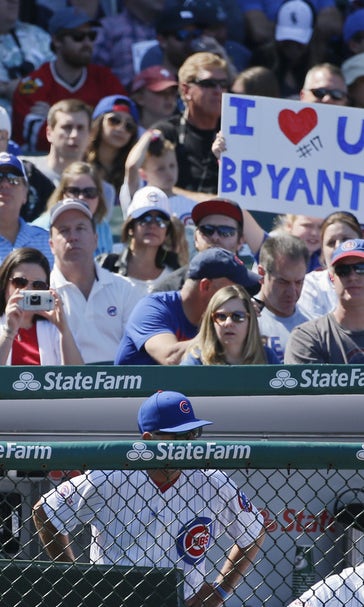 Cubs taking heat over 'Midwest's largest beer garden' proposal
May 17, 2016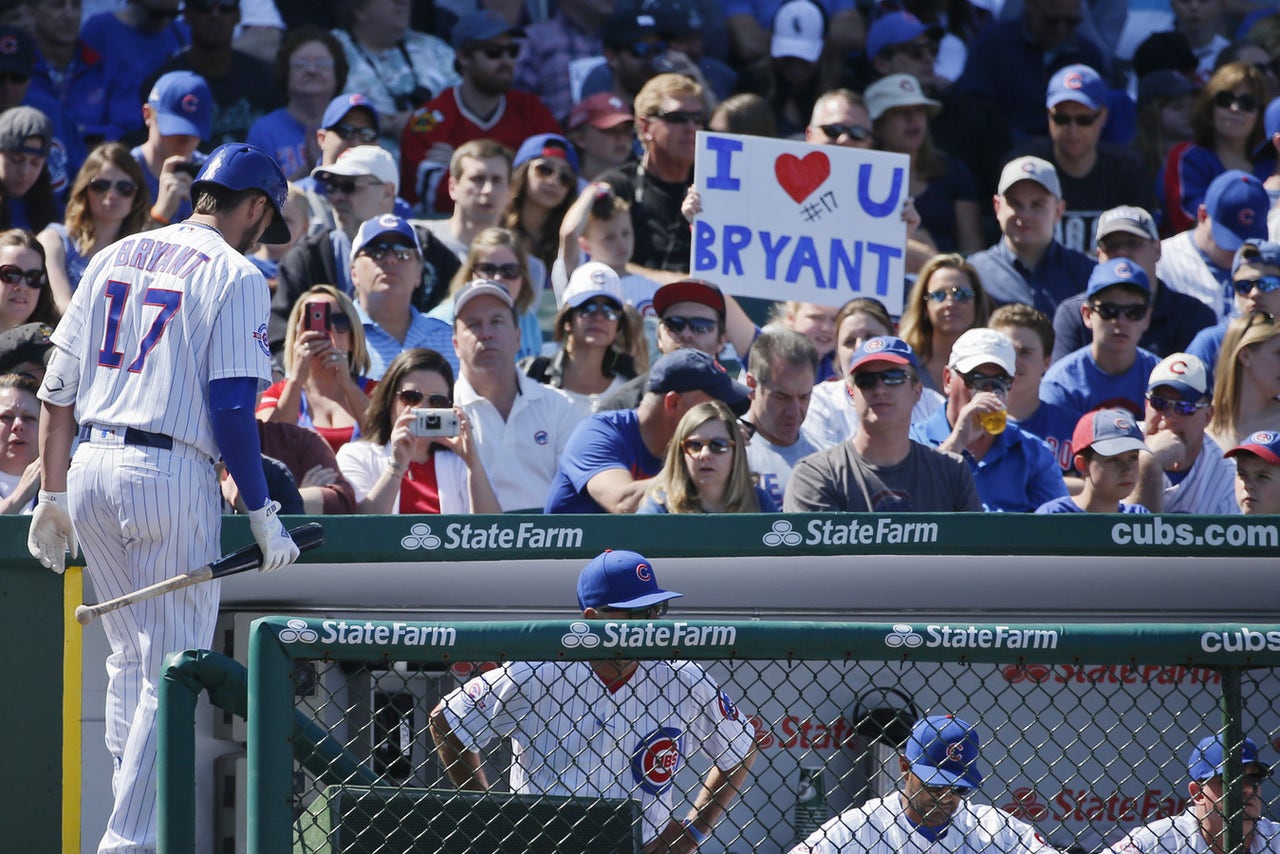 The Chicago Cubs are sitting at the top of the National League Central with the best record in Major League baseball—and for good reason.
Jake Arrieta is a torch. Jason Heyward is thriving in right field. Javier Baez is Baez-ing less. All good things.
So it's weird and fitting in a way that the only real thorn currently digging in the Cubs' side is an off-field one—€"the development and actualization of the long-awaited Wrigley Plaza. 
As the Chicago Sun-Times' Fran Spielman reported Tuesday, the Cubs front office has found itself on the receiving end of backlash from Chicago residents for allegedly abandoning negotiations with local officials on the plaza's development.  
The point of contention is booze—€"specifically, the sale of booze at a hulking outdoor patio being built at the Plaza.
The proposed Plaza patio is a 4,000-occupant bar serving guests food and drink (beer, wine and mixed drinks) before, during and after games until 10 p.m. on weekdays and 11 p.m on weekends.
Local officials have expressed concern about effect such a massive venue would have on residents and businesses in the surrounding area. Nonetheless, the Cubs went ahead and applied for a liquor license for the patio on Thursday, and this made some people very angry.
In a letter sent to the Cubs Chairman Tom Ricketts on Tuesday, community leaders from four Chicago neighborhoods hammered the franchise for going ahead with the permit application, dubbing the plaza patio "the Midwest's largest beer garden":
"Family-friendliness" has been a continued refrain from the Cubs regarding the use and function of the Wrigley Plaza.
Earlier this month, the team sent letters to Wrigleyville residents claiming the facility is not designed or intended to serve as a boozy free-for-all.
"To dispel a rumor, the Plaza is not intended to be driven by alcohol service 365 days a year. Our desire is to make the Plaza safe and friendly, open and inviting."
Dan is on Twitter. Mega beer gardens: the mega church of intoxication.
---
---