Major League Baseball
Major League Baseball
Cubs-Rockies preview
Updated
Mar. 4, 2020 11:48 p.m. ET

DENVER -- Jason Hammel will carry an impressive scoreless streak into his start for the Chicago Cubs and oppose his former team in the rubber game of a series with the Colorado Rockies on Sunday.
Hammel is 13-5 with a 2.75 ERA. He gave up two hits in seven scoreless innings in his last start Tuesday at Milwaukee.
Hammel has not allowed a run in 22 innings and is 6-0 with a 0.95 ERA in six starts since the All-Star break.
In his one start against the Rockies, Hammel gave up three runs in six innings on April 11, 2015, in a 9-5 win. Hammel pitched for the Rockies in 2009-2011 and 27-30 with a 4.63 ERA.
Hammel's start comes in the wake of the Cubs' 9-2 win on Saturday night in which left-hander Mike Montgomery, in his first start for the Cubs after seven relief appearances and governed by a 60-65 pitch limit, worked 4 1/3 hitless innings before giving up a homer to Nick Hundley on his 60th and final pitch.
Montgomery was filling in for injured John Lackey, who along with ace Jake Arrieta can be a free agent after 2017. The Cubs lack starting pitching depth at Triple-A Iowa, making Montgomery an intriguing possibility for their rotation.
"We think he can be very, very helpful to us," Cubs manager Joe Maddon said. "It's an easy delivery. He's pitching with confidence. I can see him settling in. And he knows he belongs here and can do this and be good. Not just pedestrian. This guy can be very good."
Montgomery will have a limit of 80 to 90 pitches in his next start Friday at the Los Angeles Dodgers as he tries to build upon his outing against the Rockies.
A free agent after this season, left-hander Jorge De La Rosa, 35, who will start Sunday for the Rockies, is in the final weeks of his career with Colorado. He's 7-7 with a 5.29 ERA and has had no-decisions in his past three games, all Rockies losses, including Monday against Washington when he allowed four runs in six innings in a 5-4 loss to the Nationals.
De La Rosa, who has been with the Rockies since 2008, is 52-19 with a 4.26 ERA in 102 games, including 95 starts, at Coors Field. He's 2-0 with a 2.70 ERA in three games against the Cubs in Denver but has not faced them at home since 2013.
De La Rosa's next start after Sunday is scheduled for Saturday at Washington. He is then next scheduled to pitch Sept. 2 at Coors Field against Arizona. That date is after the Aug. 31 deadline for making a trade after putting a player through the waiver process.
And there is a chance, albeit perhaps a small one, that on Sunday, De La Rosa will make his final start for the Rockies at Coors Field.
Regardless, the Rockies were able to get a look at their starting pitching future on Saturday night when Jeff Hoffman made his major league debut. He gave up seven hits and seven runs (six earned) in four innings, leaving with a sullied pitching line after giving up Kris Bryant's three-run homer in the fifth inning.
In reality, that line wasn't nearly as bad as it appears, and the Rockies, who acquired Hoffman, 23, in the deal last July that sent shortstop and franchise icon to Toronto, are extremely high on Hoffman.
He will make his next start Friday at Washington and figures to be in the Rockies' rotation to start the 2017 season. Hoffman gave up two hard-hit balls to the Cubs and four singles that found their way through the infield, three when the Rockies' shifts didn't pay off.
"I wasn't getting ahead as much as I should have been, and that obviously opened up a whole world of opportunities for them," Hoffman said. "When you are not getting ahead, and you are facing guys in the box who know what they are doing, they are going to find holes. That's what they did tonight, they found holes with everything."
Chalk it up as a learning experience for Hoffman in his big league debut before a sellout crowd of 48,113 at Coors Field.
"I felt very comfortable here," Hoffman said. "I don't know why that was. I was really expecting to be nervous, to be jittery, all that stuff.
"For my first big league game, this was exactly what I was expecting. A ton of people. It was loud. It was electric. I just got to go out and do a better job of executing pitches."
The Rockies are quite confident he will.
---
---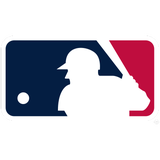 Get more from Major League Baseball
Follow your favorites to get information about games, news and more
---