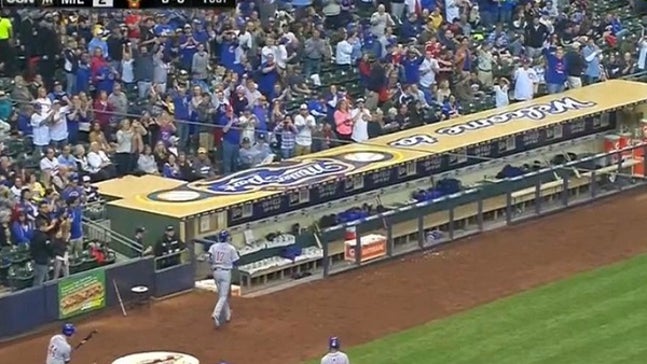 Cubs give Kris Bryant empty dugout after first career home run
Published
May. 9, 2015 10:37 p.m. ET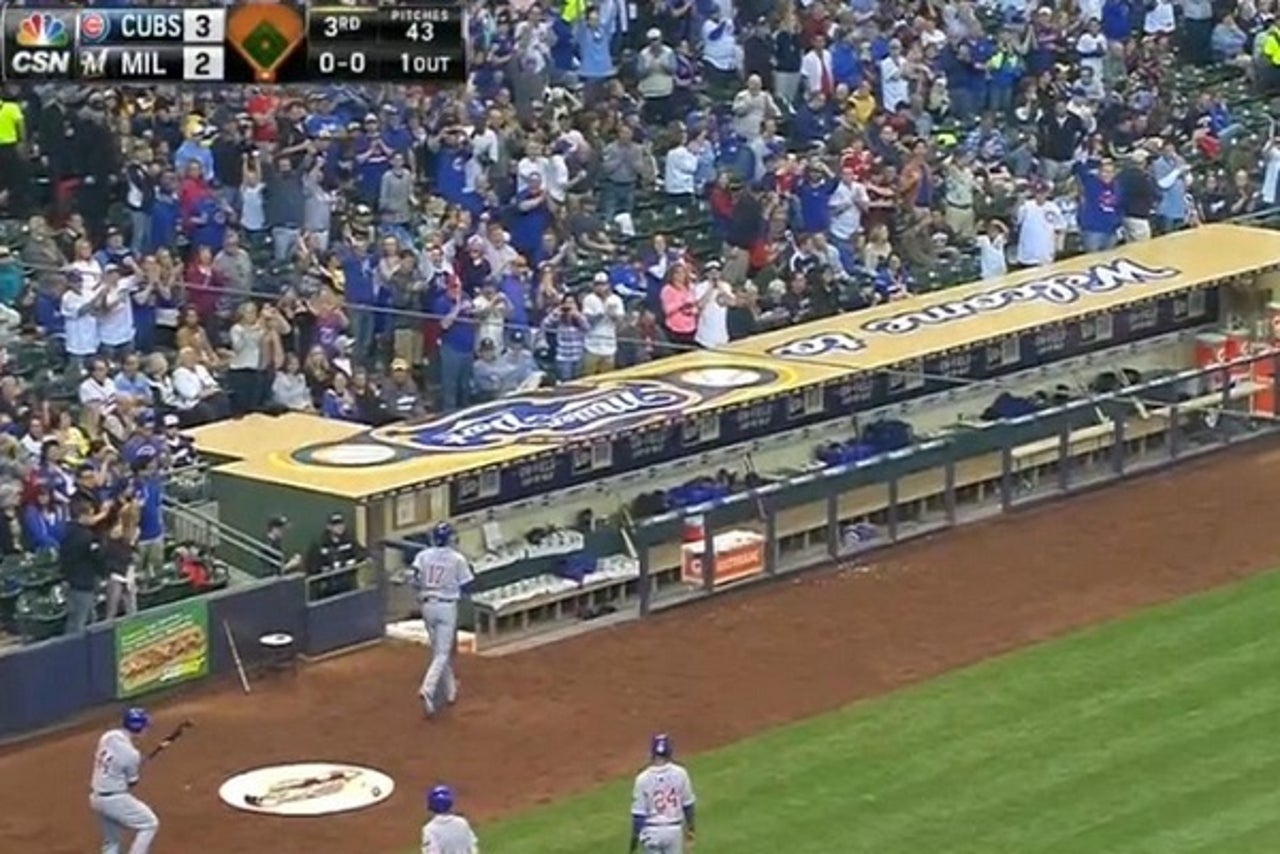 By Gordon Dixon
Cubs fans have been waiting for this moment for a long time.
Kris Bryant hit his first career major league home run during the third inning of Saturday's game against the Brewers.
There will surely be many to follow for the Cubs' young star, but the initial home run is always a special moment for any big league player. It also often results in the "silent treatment" when the player returns to the dugout. Teammates act as if nothing happened with no congratulatory high fives, handshakes, or pats on the helmet taking place, for a few seconds at least. Then, everyone celebrates as is customary (they even do it when veteran players break out of slumps).
When Bryant returned to the dugout after his first home run, no one gave him the silent treatment ... because no one was there. The dugout was empty.
Now that's taking it to the next level.
More from Larry Brown Sports:
---
---