Major League Baseball
Major League Baseball
Cubs 5, Rockies 0(8)
Published
Aug. 27, 2012 2:19 a.m. ET

Chris Volstad had to wait through a couple of rain delays while he worked on his first victory in more than a year, and it seemed like an eternity to the tall right-hander as he moved closer to the end of a 24-start winless streak.
''It's only fitting that the day took pretty long,'' a relieved Volstad said Sunday after pitching the Chicago Cubs to a 5-0 win over the Colorado Rockies.
The start of the game was delayed 2 hours, 23 minutes by rain, and there was another weather interruption of 30 minutes after the eighth inning before the game was called. Then the 6-foot-8 Volstad really did get a shower - a celebratory one from his teammates with a clubhouse beverage.
''The tarp being pulled in the ninth inning, I was, `Come on, just get this over with,''' Volstad said. ''I got a pretty big welcome, reception whatever you want to call it when they called the game. Everyone was pretty happy. I was pretty happy, as well. ... There is a little sense of relief to get it over with.''
Volstad allowed just three hits over 6 2-3 innings in his first win since he helped the Marlins to a 5-4 victory over Houston on July 10, 2011. He was traded to the Cubs over the winter for Carlos Zambrano.
He said he hadn't been dwelling on the streak.
''Maybe a little bit of bad luck for me over the last year and a month or whatever it was. That's baseball. You got to keep going,'' Volstad said.
''Sometimes you throw well and don't get that win or you get that loss and sometimes you don't and do get a win. Just the way it goes. I think that's why the streak, whatever you want to call it, to me wasn't a huge issue.''
The major league record for consecutive winless starts is 28, shared by Jo-Jo Reyes, Matt Keough and Cliff Curtis.
Volstad (1-9) was taken out to an ovation in the seventh after former Cub Tyler Colvin doubled with two outs and Chris Nelson walked. Manny Corpas then retired Jonathan Herrera on a fielder's choice grounder to end the threat.
Volstad, who made 12 starts in the minors this season and was recalled Aug. 1, struck out three and walked three in a 101-pitch effort. Shawn Camp pitched the eighth for his second save in five chances, completing a four-hitter.
''Since he's been back, he hasn't been that bad. He's had some good outings,'' Chicago manager Dave Sveum said of Volstad. ''He's pitched much better with a lot more conviction.''
Starlin Castro scored three times and Darwin Barney had two RBIs as the Cubs took two of three from the Rockies.
Colorado right-hander Jhoulys Chacin (1-4), making just his second start since returning from the disabled list, gave up a run and five hits in five innings.
''It was bad weather, rainy and very humid. When I was pitching all the sweat came to my hand and it was really tough to grab the ball, but I still didn't make the pitch when I needed,'' Chacin said. ''I couldn't get a grip on my sinker. I was just really using my fastball and my slider because I couldn't throw my changeup for a strike.''
But the Rockies just couldn't muster anything offensively.
''We didn't hit today,'' manager Jim Tracy said. ''You certainly would have liked to have those baserunners and force Chris to pitch out of the stretch a little more often than he did.''
Volstad, who was 0-14 during the winless streak, has received little run support this season. During his previous 13 starts, the Cubs had scored one or fewer runs eight times and he hadn't received more than three runs in any of those outings.
This time they gave him an early lead and he went from there.
''The biggest thing was me giving up zeroes. That's always nice,'' Volstad said. ''The defense backed me today and they did a great job at the plate.''
Castro doubled in the second, went to third on a fly ball and scored when Barney beat out a potential double-play grounder.
Castro walked in the sixth, moved up on two grounders and scored on Barney's flare single to right-center.
The Cubs then tacked on three more runs in the eighth. Pinch-hitter Joe Mather had a bases-loaded sacrifice fly, Brett Jackson raced home on Will Harris' wild pitch and David DeJesus tacked on an RBI single.
NOTES: Sveum said it was the right decision to call the game after eight because the field had become unplayable. ''The dirt was beyond kitty litter repair as I call it,'' he said. ... Barney entered in a 3-for-31 slump over his previous 10 games. ... Announced attendance was 32,346, many of whom had departed by the time the game had started. ... Colorado heads home to play the new-look Dodgers with Josh Beckett making his first start for L. A. since the trade from Boston and Jeff Francis pitching for the Rockies on Monday night. The Cubs stay at Wrigley to face Milwaukee with Chicago's Justin Germano going against Marco Estrada.
---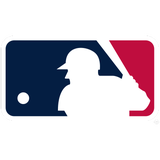 Get more from Major League Baseball
Follow your favorites to get information about games, news and more
---