Major League Baseball
Major League Baseball
Cubs 14, Astros 7
Published
Jul. 21, 2010 5:29 a.m. ET

With the end of his long baseball career in sight, Lou Piniella endured a long emotional day. It ended with him leading the Cubs to its biggest comeback of the season.
Aramis Ramirez hit three homers and drove in seven runs to help Chicago rally to beat the Houston Astros 14-7 on Tuesday night hours after Piniella announced he will retire at the end of the season.
Ramirez hit two three-run homers and a solo shot. It was the fourth three-homer game of his career. The game started as a microcosm of the season for Piniella, who is calling it quits after 18 years in the majors as a player and another 22 as a manager.
''Sure it was. It was emotional and draining, but it is over with and now my situation doesn't have to be disturbed anymore and we can concentrate on the team, which is important,'' said Piniella. ''Component, I'm just a small piece of it. Let's hope we can continue to play and win some baseball games and make it fun for our fans.''
Derrek Lee hit a go-ahead RBI double in the seventh and Geovany Soto tied the game with a solo shot in the sixth inning for the Cubs, who came back after trailing 7-1 in the fifth inning.
''I'm tired today, I really am. I really am, but I will get a good night sleep and I will be out here ready to go tomorrow,'' said Piniella.
Ramirez wasn't surprised to hear Piniella will retire after the season, but he was caught off guard that he announced it on Tuesday.
''Not really. Lou is what? (66). It was coming. I was surprised that he announced it during the season, I thought he was going to wait until the end of the season,'' said Ramirez.
Starlin Castro led off the seventh with a double off the center-field wall off Astros reliever Brandon Lyon (5-4). Lee followed with an RBI double to left-center and scored on Alfonso Soriano's two-out RBI single to give the Cubs a 9-7 lead.
Lee also had a two-run single in the eighth and Ramirez hit his third home run of the game, a three-run shot off Astros reliever Gary Majewski.
The Cubs sent 10 hitter to the plate in the fifth and eighth innings.
Cubs reliever Andrew Cashner (1-3) pitched the sixth and seventh and retired all six batters he faced to earn his first major league victory and Sean Marshall followed with a perfect eighth. Carlos Marmol pitched a scoreless ninth to close the game. The Cubs bullpen retired the final 12 batters in order to end the game.
After sitting through a long a five-run first inning in Monday night's blowout loss, Piniella had to endure a four-run second inning on Tuesday, that consisted of one error, three walks and a hit batter. The Astros sent 10 batters to the plate, but only had two hits in the inning.
''Well it didn't start well, but it sure ended well. I am real proud of our team the way they came back and finished the job,'' said Piniella, who saw the Cubs score 13 unanswered runs.
Chris Johnson was 2 for 4 with a home run and two RBIs for the Astros. After hitting his first major league homer Monday night, Johnson hit his second one to center.
Ramirez hit his first homer of the night in the fourth inning off Wesley Wright.
''We hit the ball, hard, it wasn't only me. We scored 14 runs,'' said Ramirez. ''It was a team win today.''
Wright was called up before the game from Triple-A Round Rock for his first major league start, allowed six runs and six hits in 4 2-3 innings.
Trailing 7-1, the Cubs rallied in the fifth. Soto led off the inning with a single, then Ryan Theriot hit a grounder to Jeff Keppinger at second base, Keppinger made an errant throw that rolled into left-field, moving Soto to third and Theriot ended up at second.
''No lead is safe, especially in here when the winds blowing out a little bit,'' said Astros manager Brad Mills. ''They opened the door for us by throwing the ball away at second and we kind of opened the door the exact same.''
Wright struck out pinch-hitter Xavier Nady on a wild pitch, allowing Soto to score. Tyler Colvin reached after getting plunked by Wright and Castro drove in Theriot on a groundout to second. Lee followed with a walk, then Ramirez hit his second home run of the night, a three-run shot to left-center to get the Cubs within 7-6.
''The thing kind of got away from me a little bit. I'm a little disappointed about that. I wish I would have been able got out of that inning (5th). I didn't. It's a learning experience,'' said Wright. ''That's going to happen (error) over a course of a game. I wish I could have executed a little bit better in the fifth inning and give our team a chance to get over that error.''
Soto tied the game in the sixth inning with a leadoff home run.
Notes: Cubs RHP Carlos Zambrano, who has been on the restricted list following his dugout confrontation with teammate Lee, will pitch in relief for Triple-A Iowa on Thursday. ... Dempster pitched five innings, he allowed seven runs, four earned and four walks.
---
---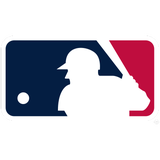 Get more from Major League Baseball
Follow your favorites to get information about games, news and more
---