Major League Baseball
Major League Baseball
Crawford's clutch single lifts Red Sox
Published
Jun. 3, 2011 1:00 a.m. ET

Carl Crawford has struggled all season against left-handers. And when it comes to driving in runs, he's been much better on the road.
With one pitch Friday night, that all changed.
Crawford blooped a go-ahead, two-run single to center field in the seventh inning off Brian Fuentes and the Boston Red Sox ended a four-game losing streak with an 8-6 victory over the Oakland Athletics.
''You've got the bases loaded with two outs'' and a full count, Crawford said. ''You know he can't really play around too much right there. You know at some point he has to throw you a pitch where you can hit.''
It actually was a tough pitch to hit - inside and close to Crawford's hands. Still, he managed to send it just beyond second base to give Boston a 7-6 lead.
''We had a chance to bring Brian in against a lefty that's been hitting about .100 against lefties,'' Oakland manager Bob Geren said. ''It's unfortunate. He made a good pitch.''
Before his hit, Crawford was batting just .103 (7 for 68) against lefties this season. Of his 21 RBI before Friday, only six were at Fenway Park, although two came from walkoff hits.
''He worked the count really well,'' Red Sox manager Terry Francona said. ''By no means did he crush that ball, but he stayed on it enough and it found the outfield grass and made everybody happy.''
Joey Devine (0-1) had loaded the bases in the inning when he allowed a double by Adrian Gonzalez, hit Kevin Youkilis and walked David Ortiz. After retiring Jed Lowrie on a fly ball, Devine was replaced by Fuentes.
''In the sixth with our bullpen with the lead, I like our chances,'' Geren said. ''We have a good bullpen.''
Boston had rallied from a 4-0 deficit in the first and trailed 6-5 when Crawford, who has nine RBIs in his last nine games, delivered.
''I was just hoping it got through,'' Crawford said. ''When I saw that, I was feeling a lot better, just watched it all the way until it dropped.''
Bobby Jenks (2-2) got the win and Jonathan Papelbon pitched a perfect ninth for his 11th save in 12 opportunities.
Jarrod Saltalamacchia added a solo homer, his fifth of the year, for the Red Sox in the eighth.
The Red Sox ended their longest losing streak since they began the season 0-6. The A's dropped their fourth straight after winning four in a row.
''The type of ball we were playing (early in the season) compared to now is just two different teams,'' Jenks said. ''Going out of spring training, this is what we were all expecting to start the year. It just showed up a little late but it's here now.''
The A's ripped Clay Buchholz for four runs and five hits in the first, but the Red Sox came back to take a 5-4 lead after the third. Oakland tied it with a run in the fourth before taking a 6-5 lead on Daric Barton's RBI single in the fifth.
''It's good to get some runs early,'' Oakland's Josh Willingham said, ''but you have to give them credit. They came back.''
David DeJesus started the first-inning rally with a single, took second on a single by Willingham and scored when Hideki Matsui grounded into a fielder's choice for the second out. Then Buchholz have up three straight hits - a single by Kurt Suzuki that sent Matsui to second, an RBI single by Barton and a two-run single by Mark Ellis.
The Red Sox began chipping away at the 4-0 lead with two runs in the bottom of the first. Jacoby Ellsbury led off with a single, took second on his 20th stolen base of the season and third on a wild pitch then scored on Gonzalez's groundout. Youkilis followed with a double and scored on Ortiz's single.
Ellsbury's sacrifice fly made it 4-3 in the second and Boston took the lead in the third when Ortiz doubled in one run and Lowrie singled in another off starter Josh Outman. After retiring the next batter, Outman was replaced by Guillermo Moscoso, who pitched 2 1-3 scoreless innings.
Oakland tied the score at 5 when Kevin Kouzmanoff singled, took second on a wild pickoff throw by Buchholz and third on a wild pitch before scoring on Coco Crisp's groundout.
Buchholz kept struggling in the fifth. Willingham led off with a double, moved up on a flyout by Matsui and scored on a single by Barton that drove Buchholz from the game.
Notes: The Red Sox transferred RHP Daisuke Matsuzaka from the 15- to the 60-day DL and placed LHP Rich Hill on the 15-day DL, both with elbow injuries. Francona said after the game that Matsuzaka would have season-ending Tommy John surgery, probably next week. ... The Athletics placed RHP Grant Balfour on paternity leave and recalled RHP Fautino De Los Santos from Triple-A Sacramento. ... In his other appearance this season against Oakland, Buchholz allowed one run in 5 1-3 innings in a 5-3 win on April 20. ... Tommy Hottovy, a 2004 draft choice by Boston, made his major league debut, retiring the only batter he faced to end the sixth. ... Fuentes was 0-4 with two saves in his previous seven appearances.
---
---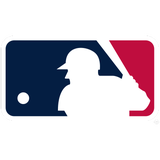 Get more from Major League Baseball
Follow your favorites to get information about games, news and more
---