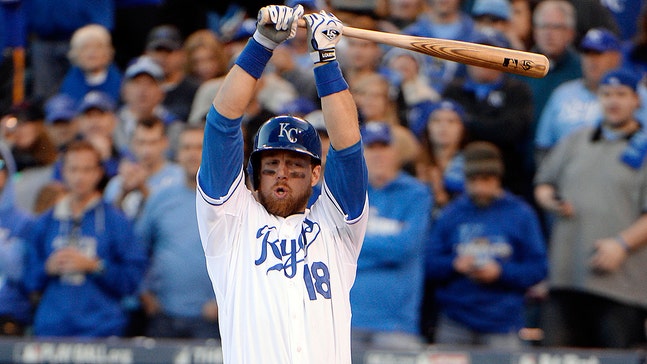 Could Royals' Zobrist miss part of World Series for child's birth?
Published
Oct. 27, 2015 4:21 p.m. ET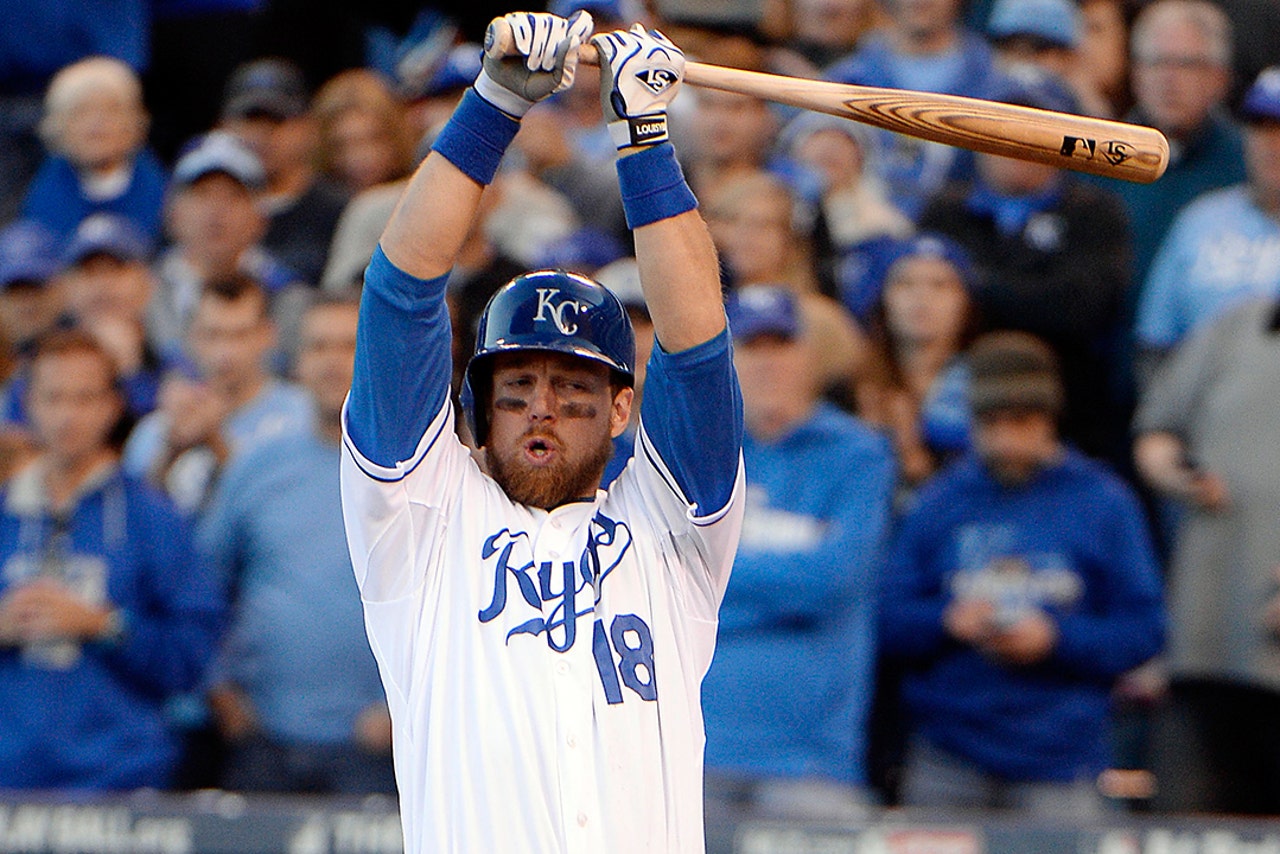 The World Series on FOX between the Kansas City Royals and New York Mets already has a new narrative worth watching, and it has to do with Royals utility man Ben Zobrist. Zobrist has been a catalyst for the Royals thus far this October, hitting .333/.381/.389 in the ALDS and .320/.370/.680 in the ALCS. 
Apparently, Zobrist's wife (singer Julianna Zobrist) is pregnant and expecting -- and she could go into labor at some point this week. 
Should that happen, speculation has it that Zobrist would leave the team to attend the birth of his child . . . something FOX Sports' C.J. Nitkowski said he definitely MUST do: 
FOX Sports' Rob Neyer mentioned in a new JABO piece that the Royals may have given a World Series roster spot to rookie Raul Mondesi Jr. as an insurance policy should Zobrist miss time. According to Ken Rosenthal, Royals manager Ned Yost shot down this theory on Tuesday afternoon before Game 1:
Yost told FOX announcers that potential for Zobrist's wife to give birth during WS had nothing to do with #Royals' decision to add Mondesi.

— Ken Rosenthal (@Ken_Rosenthal) October 27, 2015
Yost said #Royals wanted flexibility that Mondesi could provide once WS moves to NY and is played under NL rules.

— Ken Rosenthal (@Ken_Rosenthal) October 27, 2015
Mondesi hasn't yet made his big-league debut, setting the stage for perhaps the first MLB debut in the World Series. That very well may happen, but Yost's comments make it seem unlikely he'd be doing so specifically due to a Zobrist absence. Of course, Zobrist might not even have to leave the team, as Bill Shaikin of the Los Angeles Times and ESPN.com's Jerry Crasnick tweeted on Monday:
It's also important to realize that MLB doesn't have a paternity list rule in place for the postseason, something Jon Morosi pointed out on Twitter: 
Of note on Ben Zobrist, #MLB does not have a paternity leave list during postseason. (It does have one during regular season.) @FOXSports

— Jon Morosi (@jonmorosi) October 27, 2015
To recap, Zobrist might wind up leaving the Royals temporarily to welcome a new child to the family, or he might not. At any rate, it's already a story garnering a lot of attention for this World Series. 
---
---