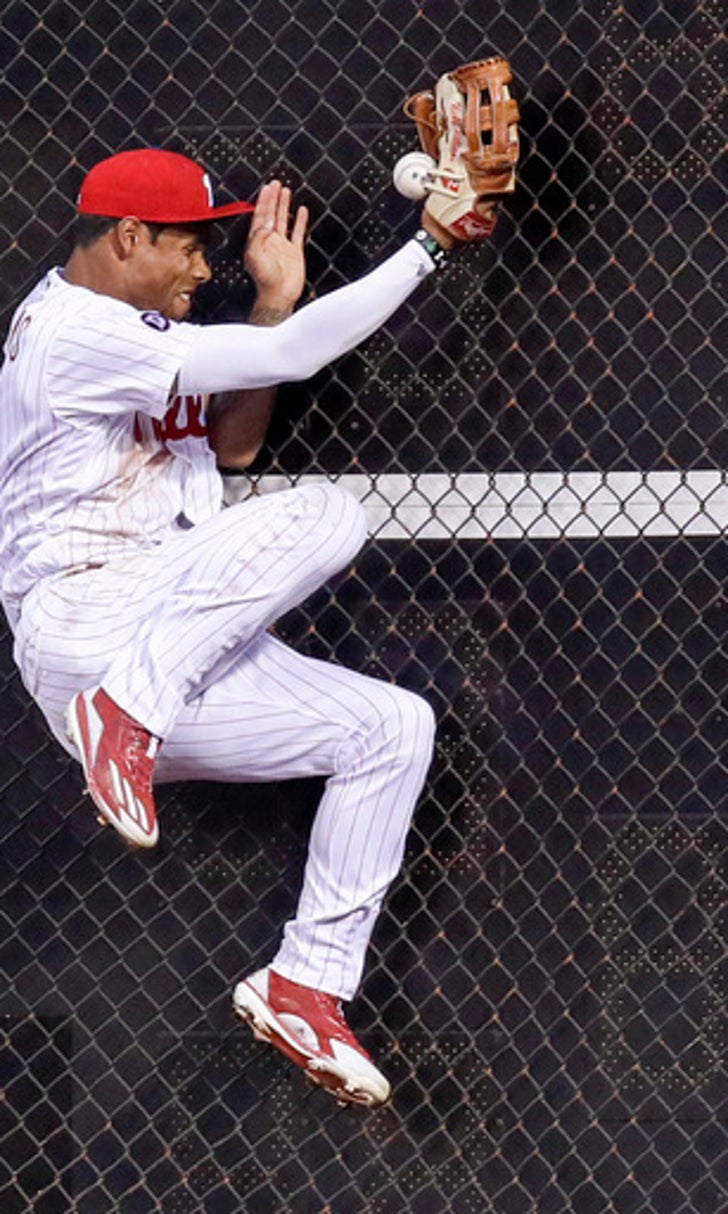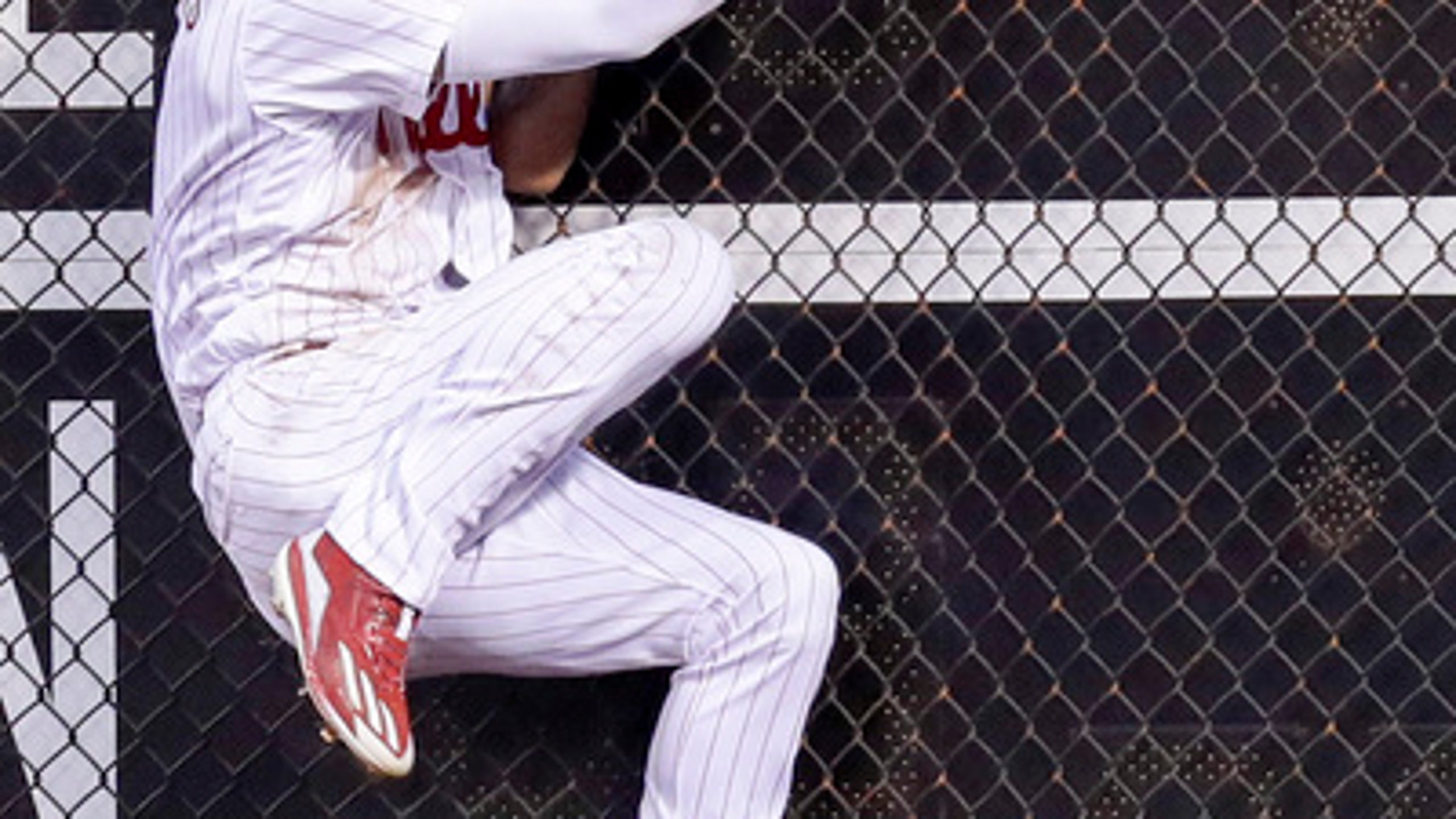 Correction: Pirates-Phillies story
BY AP • July 6, 2017
PHILADELPHIA (AP) In a story July 5 about the Pirates-Phillies baseball game, The Associated Press reported Pittsburgh's record in its recent games. The Pirates have won two in a row, not three of the last four.
A corrected version of the story is below:
Cole's pitching, hitting lead Pirates past Phillies, 5-2
Cole pitches, hits Pittsburgh Pirates past Philadelphia Phillies
By AARON BRACY
Associated Press
PHILADELPHIA (AP) - Pirates manager Clint Hurdle felt like he was watching Little League, not major league.
Gerrit Cole pitched six strong innings and drove in his first runs of the season with a tiebreaking two-run single to lead Pittsburgh to a 5-2 victory over the Philadelphia Phillies on Wednesday night.
''He basically Little Leagued the guys tonight,'' Hurdle said. ''He drives in two and pitches six strong.''
Cole (7-7) rebounded from a poor outing last Friday against San Francisco and a shaky first inning against the Phillies, allowing two runs on seven hits with eight strikeouts and one walk. The right-hander struck out the side in his final inning.
''Just guts, maybe a little luck, some nice (defensive) plays,'' Cole said of bouncing back. ''You just have to grind when you're in those situations.''
Felipe Rivero, pitching on his 26th birthday, recorded his fifth save by striking out the side in a scoreless ninth.
Cole's big hit came in the Pirates' four-run fourth inning, when Pittsburgh also got some help from Ben Lively (1-4).
Josh Bell's triple off the wall in right scored Andrew McCutchen and the Pirates tied the game at 2 on David Freese's sacrifice fly. Lively looked poised to get out of the inning when he fielded Jordy Mercer's grounder to the left of the mound, but his throw pulled Tommy Joseph off first base and loaded the bases for Cole.
''I thought he was further down the line than he was and I just rushed it,'' Lively said.
Cole followed by lining a single up the middle to score a pair of runs, giving Pittsburgh a 4-2 lead. He had been 3 for 28 this season entering the at-bat.
''It was a long inning for him,'' Cole said. ''I wasn't trying to do much. Obviously, a single works there. I was trying to work the count and not be too aggressive because his pitch count was high. I just hit it up the middle.''
Mercer had two hits and also tripled for the Pirates, who have won their last two games.
Maikel Franco homered and Daniel Nava doubled and had three hits for the Phillies.
Franco's 12th homer of the season, a two-run shot to left field, gave the Phillies a 2-0 lead in the first.
Philadelphia threatened in the seventh against Daniel Hudson, putting runners on first and third with one out, but outfielder Gregory Polanco ended the inning with a superb throw to the plate from medium right field to nail Nava trying to score from third and complete a 9-2 double play.
''That was a great throw, man; he let it eat,'' Cole said. ''Big out. It definitely locked down the momentum on our side.''
GETTING TESTY
The Pirates got testy in the second when plate umpire Larry Vanover came to the mound to break up a conference between Cole, catcher Francisco Cervelli and pitching coach Ray Searage. Pittsburgh likely was upset with some borderline low pitches that Vanover called balls and also the fact the umpire quickly came to the mound to halt the talk.
Several Pirates infielders came to the mound to restrain the heated Cervelli. The catcher appeared to make amends with Vanover in between innings, as both player and umpire patted each other on the back after a conversation that appeared to be friendly.
Cole preferred not to elaborate, saying he wanted to keep what was said on the field.
OFF NIGHT
A day after hitting a pair of homers in Pittsburgh's 3-0 win, McCutchen went 0 for 5. He entered batting .377 with seven home runs and 12 RBIs in his last 14 games in Philadelphia.
MORE TIME
Phillies manager Pete Mackanin said Nava would be in the lineup more. He is batting .304 in 27 starts this season and has reached safely in 25 of those contests.
''He gives us the best at-bats on the team, quality at-bats,'' Mackanin said.
TRAINER'S ROOM
Phillies: RF Nick Williams remained in the game after crashing hard into the wall while trying to catch Bell's fourth-inning RBI triple.
UP NEXT
Pirates: RHP Chad Kuhl (2-6, 5.26) takes the mound for the Pirates for the conclusion of the four-game series on Thursday night. Kuhl is 1-0 with a 1.64 ERA in two career starts against Philadelphia.
Phillies: RHP Jeremy Hellickson (5-5, 4.48) starts for the Phillies. He allowed one earned run on two hits in six innings in a start against the Pirates earlier this season.
---
More AP baseball: https://apnews.com/tag/MLBbaseball
---
---