Major League Baseball
Major League Baseball
Column: No suspense for Bonds, Clemens in HOF vote
Published
Jan. 9, 2013 3:29 a.m. ET

Barry Bonds can go for a bike ride. Roger Clemens might want to head to the gym for one of those famous workouts that used to make him pitch like he was 22 when he was 42.
If the polls are right - and my guess is they're pretty spot on - there's no need for either to wait by the phone Wednesday when baseball writers weigh in with their first verdict on what is arguably the greatest class of Hall of Fame candidates since Ty Cobb and Babe Ruth were among the inaugural inductees 77 years ago.
Bonds and Clemens won't get in, and no one else may either. In a fitting twist, the player who is most likely the leading candidate to make it is known almost as much for getting hit by pitches as hitting them himself.
Actually, Craig Biggio had 3,060 hits to go with the 285 times he got hit, and being a member of the 3,000-hit club usually guarantees a spot in Cooperstown. But in any other time the greatest home run hitter ever and only pitcher to win seven Cy Young awards would be absolute locks, too.
This, however, is as much a referendum on the Steroids Era as it is on the numbers that are so sacrosanct in baseball. This is about what people suspect players did while they were off the field, not what they accomplished while on it.
And this may be the last chance anyone has of somehow trying to make it right.
No, denying Bonds a spot in the Hall of Fame won't wipe away the bloated numbers that will almost surely scar the record books for generations to come. But it does put a giant asterisk that Bud Selig and the rest of baseball refuse to attach next to the 73 home runs he hit in one season, or the 762 he slugged through his career.
And while Clemens will keep his Cy Young awards, keeping him out of Cooperstown at least sends a message that maybe next time we won't be so easily hoodwinked again.
It shouldn't be the job of baseball writers to make the final statement about the Steroids Era; indeed some of the voters I know are quite uncomfortable with trying to sort out who did what and when. They're not the steroid police, as they often point out, and don't know any better than the guy next to them in the locker room who did what and when.
But Selig and his minions failed time and time again to confront the epidemic that swept through the game the last few decades. They used the power surge - four of the top 10 all-time home run hitters are either admitted steroid users or associated with them - to bring fans back to the ballparks who were disillusioned with baseball after a bitter strike wiped out the playoffs and the World Series in 1994.
They sat back and watched the cash registers heat up, knowing all along that much of it was built on a giant fraud. And they certainly didn't follow criteria that is spelled out for Hall of Fame voters, who are pledged to look at not only a player's numbers but the ''integrity, sportsmanship, character and contributions to the team(s)'' on which he played.
Under those guidelines, Bonds and Clemens don't qualify. Neither does Sammy Sosa, who thankfully will receive only a handful of votes in his first year of eligibility.
Unlike Sosa and Mark McGwire - who at least admitted he used steroids - the odds are that Bonds and Clemens will one day be enshrined in the hall. As the years go by and the stigma of the steroid era fades, they'll gain support among voters and probably make the 75 percent threshold required for admittance.
Unfortunately for some of those on the ballot with them, they may have to wait, too. That includes Mike Piazza and Jeff Bagwell, whose numbers have to be looked at twice not because they've been accused of wrongdoing but because they were put up in the heart of the Steroids Era.
That may not be fair to them, but the Hall of Fame is an exclusive place where fairness does not always carry the day. How else to explain why the late Roger Maris was never voted in, despite breaking Ruth's home run record with 61, a mark that stood for 37 years before McGwire and Sosa obliterated it in the home run orgy of 1998.
We may never know exactly what Bonds did to hit home runs unlike any human being before him. He's not talking, though a look at the newly svelte slugger today suggests that the change in his body size isn't completely due to his new love of cycling.
Don't expect Clemens to be any more forthcoming, either. Not after a jury in Washington, D.C., sided with him over accusations by former trainer Brian McNamee that he injected the pitcher with human growth hormone to salvage what was left of his good name.
They hurt baseball more than the banned and disgraced Pete Rose ever did by betting on games. Maybe, like Rose, they need some more time before explaining what really happened.
Meanwhile, they'll continue to keep us all hanging, including the sport and fans that made them rich.
Fortunately, baseball writers are in a position to return the favor.
----
Tim Dahlberg is a national sports columnist for The Associated Press. Write to him at tdahlberg(at)ap.org or http://twitter.com/timdahlberg
---
---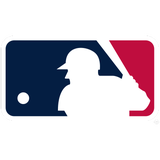 Get more from Major League Baseball
Follow your favorites to get information about games, news and more
---