Major League Baseball
Major League Baseball
Column: Baseball plays parity game as well as any sport
Published
Jul. 31, 2015 7:21 p.m. ET

The Houston Astros are loading up for a pennant race.
Ditto for the Toronto Blue Jays.
Quit rubbing your eyes.
That's not a misprint.
If it seems like baseball has been turned upside down - with long-time doormats now on top and former powers such as Atlanta and Philadelphia in white-flag mode - you wouldn't be far off.
But here's the thing: It's really not an anomaly.
Baseball has always played the parity game as well or better than other major league sports, even though it's the only one that doesn't have a salary cap.
Sure, the Yankees and Dodgers of the world will always have an edge because of their seemingly limitless resources, but there's no reason a well-managed team with a fraction of the payroll that spends wisely can't make a run for a title.
That's what happened a year ago with the Royals, who surged to the AL pennant and within one win of a World Series championship after missing out on the playoffs for nearly three decades. And Kansas City doesn't look like a one-year wonder, either, having staked out the biggest lead of any division leader.
Now, along comes Houston, just two years removed from a 111-loss season but suddenly on top in the AL West and one of the big winners at Friday's trade deadline.
''We've got a chance to win this year. We've got a chance to win next year. We're taking advantage of it,'' Astros general manager Jeff Luhnow said.
Unlike the NBA, where an elite player can transform any team into a contender, or the NFL, where a top quarterback is a necessity for any team hoping to reach the Super Bowl, one or two stars won't necessarily make a huge difference on baseball's 25-man roster. Clayton Kershaw may be one of the game's most dominating starting pitchers, but he's only going to the mound every fifth day for the Dodgers.
Over the last decade, 27 of baseball's 30 teams have made at least one playoff appearance, and 24 of those have qualified more than once. And remember, the MLB playoffs are still the most exclusive, even taking into account the extra wild card that was added in 2012. Only 10 teams qualify, far fewer than the 16 that make it in both the NBA and the NHL (also with 30 teams each) and a lower percentage than the NFL, which takes 12 of 32.
Miami, Seattle and Toronto are the only teams to miss out on baseball's postseason the past 10 years, but the Blue Jays are eager to end their drought.
Which brings us to the biggest winners and losers at the deadline for making non-waiver trades:
THUMBS UP
- Toronto. Hand it to the Blue Jays, who haven't been to the postseason since winning the 1993 World Series - a longer stretch of futility than any other club. Even with his team barely over .500 and in the same division with the first-place Yankees, general manager Alex Anthopoulos rolled the dice, essentially mortgaging the future to land ace pitcher David Price, slugging shortstop Troy Tulowitzki and 42-year-old reliever LaTroy Hawkins. Cover your eyes, Blue Jays fans, for what it means a couple of years down the road. For now, enjoy.
- Houston. Having built up his farm system through three miserable seasons, Luhnow had the wherewithal to acquire a top starting pitcher (Scott Kazmir) and a dynamic hitter (Carlos Gomez). Can you say division champion? ''We've been accumulating prospects in the minor leagues to make moves like this,'' the GM said.
- Los Angeles Dodgers. Armed with baseball's biggest payroll, the Dodgers don't have to fret about taking on big contracts for useless players. Still, give team president Andrew Friedman credit for preserving most of his top prospects while landing two starting pitchers (Mat Latos, Alex Wood), two relievers (Jim Johnson, Luis Avilan) and one of Atlanta's top prospects (Jose Peraza).
- Philadelphia. It must have been painful to deal longtime stalwart Cole Hamels to the Rangers, but the Phillies are firmly committed to rebuilding after waiting far too long to start this process. There's no help for this year, but those prospects acquired from Texas should pay dividends down the line.
THUMBS DOWN
- Atlanta. General manager John Hart made a bunch of strong moves before the season to begin rebuilding the Braves, most notably persuading someone to take Melvin Upton Jr. But Thursday's 13-player trade with the Dodgers and Marlins was a baffler, the Braves giving up the aforementioned Wood, Johnson, Avilan and Peraza essentially to acquire 30-year-old Hector Olivera. He'll need to be the next coming of Babe Ruth for this deal to make any sense.
- Detroit. After four straight AL Central titles and still within striking distance of a wild card, the Tigers went into rebuilding mode by trading Price, slugging outfielder Yoenis Cespedes and closer Joakim Soria. They won't need to make room for another banner this season.
- Miami. Nothing wrong with dumping Latos and Michael Morse on the Dodgers as another season goes down the drain in south Florida. But the Marlins have done this so many times, we have to dock them points for originality.
Looking ahead, the game must still deal with several troubling issues, from the lack of scoring to interminably long games to declining popularity among African-Americans.
A lack of parity isn't one of them.
---
Paul Newberry is a national writer for The Associated Press. Write to him at pnewberry(at)ap.org or on Twitter at www.twitter.com/pnewberry1963
---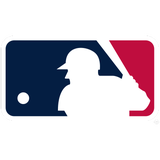 Get more from Major League Baseball
Follow your favorites to get information about games, news and more
---