Major League Baseball
Major League Baseball
Colon leads Yankees over A's
Published
May. 30, 2011 11:44 p.m. ET

The way Bartolo Colon was dealing, the Oakland Athletics had little chance overcoming the first-inning hole starter Trevor Cahill created.
Cahill allowed a homer to Mark Teixeira in a three-run first inning and the A's managed just four baserunners against Colon as they fell to the New York Yankees for the eighth straight time, 5-0 on Monday.
''I made a bad pitch and he made me pay for it,'' Cahill said. ''Other than that, in a game like this against a team like that, you make a couple mistakes and that's all it takes.''
Colon (3-3) made sure that was the case. He pitched a four-hitter and walked none to snap a five-start winless stretch with his first shutout since blanking Seattle 4-0 on July 5, 2006, with the Angels.
''That was really a pretty solid performance by Bartolo Colon,'' A's manager Bob Geren said. ''That was the best I've seen him in a long, long time.''
The offensively challenged A's were shut out for the sixth time this year as they had their season-long four-game winning streak snapped.
Oakland has now lost 22 of 26 games against the Yankees since the start of the 2008 season.
''Today was just one of those days where we got beat,'' second baseman Mark Ellis said. ''They threw it better than us, they hit better than us and they caught better than us. All I can say is we have two more games in this series.''
Robinson Cano added an RBI double in the three-run first against Cahill (6-3) and Derek Jeter recorded his 2,981st career hit and drove in a run for the Yankees.
This was the latest step in a remarkable comeback season for the 38-year-old Colon, who was out of baseball a year ago and was brought by the Yankees to spring training on a minor league deal. Colon earned a spot in the rotation early this season and has maintained it with a 3.26 ERA in the opening two months of the year.
''He's really exceeding our expectations,'' Teixeira said. ''He's been huge for us. If we didn't have him in our rotation, we'd be scrambling right now.''
The Yankees have now won back-to-back games behind strong starts from Colon and CC Sabathia after losing the first two games of their nine-game West Coast trip.
Cahill was shelled in two starts against the Yankees last year, allowing 14 runs in 10 innings in two losses. He started this game much the same way with a three-run first inning.
Jeter got it started with a leadoff single and scored with one out on Teixeira's 16th home run and seventh in the past 11 games. Alex Rodriguez then walked and scored on Robinson Cano's double. Cano was caught on the play rounding too far past second and Cahill settled down after that. He retired Jorge Posada to get out of the first and then gave up just one hit and no runs over the next five innings.
The Yankees then added an insurance run in the seventh. Brent Gardner and Francisco Cervelli walked and pulled off a double steal. Gardner then scored on Jeter's shallow fly to center field when Coco Crisp's throw home was far off target. Cahill allowed four runs, four hits and five walks in 6 2-3 innings and is winless in his last four starts.
That proved to be more than enough the way Colon was dealing against Oakland's struggling offense, which has the third fewest runs in the majors.
After allowing a leadoff double to Josh Willingham in the second inning, Colon retired the next 12 hitters. Kevin Kouzmanoff broke that streak with a leadoff single in the sixth.
Kurt Suzuki reached on an infield hit in the eighth before being erased by a double play. Colon then pitched around Cliff Pennington's leadoff double in the ninth to finish his ninth career shutout. He hit 95 mph on the radar gun on the final of his 103 pitches, getting David DeJesus to fly out to left to end the game.
''It just showed you how on he was today with his location,'' manager Joe Girardi said. ''We've seen it before when his location is as good as it was today it's tough to score runs.''
Notes: A's starters have allowed four runs or fewer in 28 straight starts, the longest streak for the team since a 32-gamer in 1980-81. ... Oakland 1B Daric Barton went 0 for 4 to drop his average for the season to .206. ... Pennington's nine-game hitting streak is the longest this season for an A's hitter.
---
---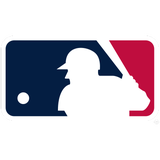 Get more from Major League Baseball
Follow your favorites to get information about games, news and more
---